Welcome to the Great issue of M&A Daily.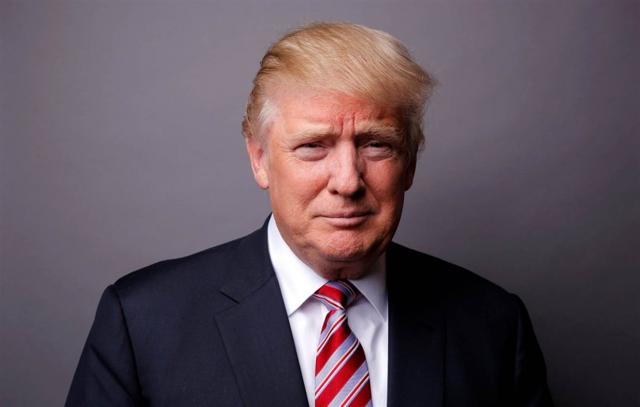 Trump, President and CEO
President Trump has been eager to weigh in on specific mergers and acquisitions, most notably in opposing the AT&T (NYSE:T) acquisition of Time Warner (NYSE:TWX). Today, that deal has an $11.53 arb spread offering a 12% IRR if it closes by year-end. Paradoxically, while the President has spoken out against the deal, he has also put forward potential regulators who would be likely to approve it.
What industries will be most heavily impacted? I would start with banking. Both tax reform and financial regulatory reform could set off a bonanza of consolidation among local and regional banks. Comerica (NYSE:CMA) Zions (NASDAQ:ZION), BNCCORP (OTCQX:BNCC) and many others could get scooped up in a wave of mergers.
Telecommunications will be the next to see a major transformation with the potential for a more deal-friendly FCC. While AT&T is busy with Time Warner and Verizon is busy with its Yahoo! (YHOO) deal, others are likely to be buyers and sellers in new deals. Targets could easily include DISH (NASDAQ:DISH) and T-Mobile (NASDAQ:TMUS). Buyers will be less vocal about cost savings and instead tout American jobs.
Regardless of the specific targets, an M&A boom could be great for deal advisors such as Evercore (NYSE:EVR) and Greenhill (NYSE:GHL). It will also benefit merger arbitrage strategies at such funds as Gabelli's GDL Fund (NYSE:GDL). But will a more laissez-faire approach to regulation get priced in with ever tightening spreads? I am unworried about a lack of wide spreads as buyers and their advisors will get more aggressive and try for deals closer to the new line.
EarthLink
The FCC cleared the Windstream (NASDAQ:WIN) acquisition of EarthLink (NASDAQ:ELNK).
Metaldyne
HSR is set to expire today for the American Axle (NYSE:AXL) acquisition of Metaldyne (NYSE:MPG).
CEB
Today is the HSR filing deadline for the Gartner (NYSE:IT) acquisition of CEB (NYSE:CEB).
ARIAD
The Offer to Purchase and 14D-9 were filed for the Takeda (OTCPK:TKPYY) acquisition of ARIAD (NASDAQ:ARIA). The tender offer expires February 15. The $0.25 arb spread offers a 16% IRR if the deal closes on that date.
Heritage Oaks
The preliminary S-4 was filed for the Pacific Premier (NASDAQ:PPBI) acquisition of Heritage Oaks (NASDAQ:HEOP).
Syngenta
ChemChina filed its HSR application for its acquisition of Syngenta (NYSE:SYT). The $10.66 arb spread offers a 50% IRR if the deal closes by May. More to come in future editions of M&A Daily…
Elsewhere on Seeking Alpha
Beyond Seeking Alpha
Sifting the World
Disclosure: I am/we are long SYT, TWX, YHOO, CMA, ZION, BNCC.
I wrote this article myself, and it expresses my own opinions. I am not receiving compensation for it (other than from Seeking Alpha). I have no business relationship with any company whose stock is mentioned in this article.
Additional disclosure: Chris DeMuth Jr and Andrew Walker are portfolio managers at Rangeley Capital. We invest with a margin of safety by buying securities at discounts to their intrinsic value and unlocking that value through corporate events. To maximize returns for our investors, we reserve the right to make investment decisions regarding any security without notification except where notification is required by law. This post may contain affiliate links, consistent with the disclosure in such links. We manage diversified portfolios with a multi-year time horizon. Positions disclosed in articles may vary in sizing, hedges, and place within the capital structure. Disclosed ideas are related to a specific price, value, and time. If any of these attributes change, then the position might change (and probably will).
Editor's Note: This article covers one or more stocks trading at less than $1 per share and/or with less than a $100 million market cap. Please be aware of the risks associated with these stocks.