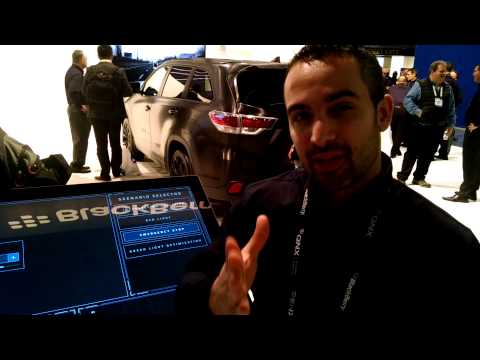 There was little to admire for BlackBerry (NASDAQ:BBRY) in 2016. The year was highlighted with a significant revenue miss and unfulfilled promises. Investors' hope for a turnaround was dashed and many avid fanboys might have flipped sides.
At some point, BlackBerry was no longer categorized as a long-term value play. Rather, various strategies were devised by day traders for investors to make a profit.
SA contributor KIA, optimized his trading strategy, which can be found here. Best Trader also gave us some trading insights based on his years of experience in momentum trading.
Recently, another SA contributor released a trading strategy for a day trader to make more money on the stock.
Regardless of all these brilliant ideas, some BBRY bulls still believe the turnaround is inevitable. More importantly, they believe the turnaround will happen this year.
This faith is grounded in three key catalysts:
QNX
Autonomous car projects
EMM (enterprise mobility management)
A fourth catalyst, which I'm highly skeptical of is the new licensing deal with partners in China and Indonesia.
By growing revenue with its security-centered USP, BlackBerry is determined to capture key tech trends in IoT, driverless cars, VR and cyber security.
However, there is a host of reasons not to expect the much-awaited turnaround in 2017.
A moonshot is what it is: a moonshot
In partnership with BlackBerry, Ontario opened up its roads to self-driving cars. Anecdotally, this looks good for BlackBerry. However, BlackBerry investors need to start interesting themselves in the fine, grainy details. I've talked about the dangers of a 30,000 foot view. It gives the illusion of hope where it is lacking. And it could lead to investment mistakes if one is not careful.
Look at the wearables industry. The likes of Fitbit (NYSE:FIT) and Apple (NASDAQ:AAPL) have been unable to drive revenue in the millions forecasted by analysts. Researchers keep repeating the same old story. People want to be healthy… obesity is real… wearables are the next big thing. People will buy health and fitness trackers. And more FUD. Yet, the numbers don't back up the story.
The self-driving industry will be worth $42 billion by 2025, according to BCG. The problem with these technologies is that they are often over hyped. If we apply the same logic to self-driving cars, we see the importance of demanding a larger risk premium on investments based on lofty future forecasts.
More important is BlackBerry's limited capabilities in self-driving cars. All BlackBerry has is QNX with extended capabilities in technologies like ADAS and VR. These are mostly like add-ons to a moonshot. The good thing is that they can also be deployed in semi-autonomous and automatic cars as well.
BlackBerry needs to develop more capabilities
With QNX and Radar, investors are betting on volumes with little hopes for premium pricing on licensing deals. This is driven by the free nature of its offerings. i.e. QNX is an OS for ECUs and IVIs while radar is a tracking technology. The markup in revenue per car is limited given cheap-to-free alternatives in Android and Linux. We also have Apple developing its own OS for automated cars.
The bet on volume, therefore, relies on the ubiquity of self-driving cars, which is dependent on the lofty growth forecasts I warned about earlier.
This danger can be averted if BlackBerry develops more front-end centered use cases including apps and the entire IVI package to command more revenue per car.
BlackBerry doesn't have a competitive moat
Given the ease of deployment, security features, and VR capabilities of QNX, the OS has stood out from its competitors. However, it doesn't appear that these features will be sufficient to provide a competitive moat. This is driven by the huge cost savings and economies of scale of developing software on OS like Android and iOS given their ecosystem of apps from maps to music and voice assistants.
This opportunity creates synergies, which are already being exploited. Recently, Chrysler and Alphabet (NASDAQ:GOOG) (NASDAQ:GOOGL) announced a new partnership to create an Android-based infotainment platform.
Should we keep waiting?
BlackBerry has been able to develop little innovation in the major non-automotive growth catalyst, which is the EMM segment. Outside of a name change announced in December, little has been done to differentiate the EMM solution from offerings from competitors and substitutes in the endpoint segment.
This creates a scenario of little to no growth if no USP exists to win more customers. A new acquisition to develop more capabilities in reduced total cost of ownership and advanced security capabilities could open the door to more customers who believe in the BlackBerry brand.
In the absence of such development, BlackBerry stands the risk of remaining a speculative short-term day trading stock in 2017.
Conclusion
Due to the absence of a strong near-term growth catalyst, Blackberry remains a short at $7 and above.
Disclosure: I/we have no positions in any stocks mentioned, and no plans to initiate any positions within the next 72 hours.
I wrote this article myself, and it expresses my own opinions. I am not receiving compensation for it (other than from Seeking Alpha). I have no business relationship with any company whose stock is mentioned in this article.