Las Vegas Sands (NYSE:LVS), led by billionaire casino mogul Sheldon Adelson, conducts its business in three geographic regions. The regions include Macau, Singapore, and the United States. In Singapore, it operates Marina Bay Sands; in Macau, The Venetian Macau, Sands Macau, Parisian Macau, and Four Seasons Macau; in the United States, the Marina Bay Sands, The Venetian Las Vegas, The Palazzo, and Sands Bethlehem.
Macau is the gaming hub of the world where the biggest casino operators such as Wynn (NASDAQ:WYNN), Melco Crown (MPEL) and Las Vegas Sands have built their empires to capitalize on the great demand for gaming. Prior to August of last year, Macau's gaming revenue has declined for 26 months. This was mainly due to government officials passing legislation that cracked down on corruption and money laundering. This legislation limited the amount of cash allowed to be withdrawn in ATMs, put restrictions on the number of casino visits, instated smoking bans, and limited the number of tables games per casino. Government officials intend to transform Macau from a gambling region into a general tourist destination.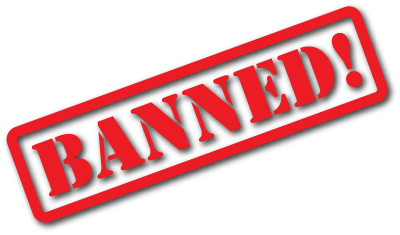 Las Vegas Sands currently relies heavily on its gaming operations for growth. The Venetian is the company's largest source of net income, and 82% of its revenue comes from its gaming activities. The remaining 18% comes from its room, food, beverage, mall, and other non-gaming activities. As a result of the new legislations, casino operators have been adapting and shifting the business model from the heavy reliance on its VIP gaming. A majority of Las Vegas Sands' gaming revenue was derived from its VIP segment. There are a limited number of VIP players which, in turn, has made casino operators such as Las Vegas Sands extremely vulnerable to restrictions. Overall economic conditions can also have a major impact on its VIP segment, which can create more volatility in its overall business.
The government estimates non-gaming tourism revenue will more than double from $6.5 billion to $14 billion in eight years. Although the gaming segment will continue to remain an important aspect of the Las Vegas Sands' business, it will most likely become a lower percentage of both its revenues and net income. Casino operators, including Las Vegas Sands, Melco Crown Entertainment and Wynn, have been developing their resorts into a more family-oriented destination. More restaurants, entertainment options, pools, and even theme parks are the focus. Macau is looking more like Las Vegas, and its government estimates that visitation to Macau will increase by 50% in the next 10 years. By 2025, gaming revenue may make up 65% of its net revenues compared to the 82% figure in 2016.This diversification should help bolster more stability for shareholders.
3 Months Ended

September 30

9 Months Ended September 30

2016

2015

2016

2015

Net Revenues (numbers in thousands)

Macau:

The Venetian Macau

$

772,482

$

699,553

$

2,187,538

$

2,226,198

Sands Cotai Central

517,540

550,159

1,520,499

1,676,154

The Parisian Macau

68,608

-

68,608

-

Four Seasons Macau

161,213

167,947

434,486

533,314

Sands Macau

167,376

207,364

527,426

674,289

Ferry Operations and Other

46,400

43,422

126,076

117,428

1,733,619

1,668,445

4,864,633

5,227,383

Marina Bay Sands

762,606

750,677

2,076,394

2,248,535

United States:

Las Vegas Operating Properties

383,234

385,472

1,124,642

1,107,871

Sands Bethlehem

146,342

144,003

431,545

409,204

529,576

529,475

1,556,187

1,517,075

Intersegment eliminations

(57,259

)

(54,914

)

(162,351

)

(166,267

)

Total net revenues

$

2,968,542

$

2,893,683

$

8,334,863

$

8,826,726
The income statement above demonstrates the importance of the Macau segment of its business for Las Vegas Sands. Total net revenues of 58.4% have come from Macau during the last nine months. Total net revenues in have increased by 2.5%. Note that the Venetian Macau represented 26.2% of total net revenues for Las Vegas Sands during this time frame.
Las Vegas Sands had a healthy quarterly dividend in 2016 of $.72 per share per which represents a 5.2% yield on the current market price of $55.84. In November of 2016, the board of directors announced and approved an increased quarterly dividend for 2017 of $.73 per share, which is a 1.39% increase year over year.
In October 2014, Las Vegas Sands' board of directors approved a $2 billion buyback of its outstanding common stock, which expired in October 2016. In November 2016, the board of directors authorized a buyback of $1.56 billion of its outstanding common stock, which expires in November 2018. (Buybacks or repurchase increase the value of shares by reducing the number of its shares on the open market. Companies typically buyback their shares when they are bullish about the outlook of their company and believe that shares are undervalued.)
Las Vegas Sands held unrestricted cash and cash equivalents of $1.79 billion as of September 30, 2016. This is adequate amount cash on hand and cash flow generated from operations should be sufficient to fulfill its requirements with the financial agreements with its credit facilities. In order to obtain future funding, companies need to continue to generate enough cash flow as well as have enough cash on hand. This is vital to obtaining future loans at competitive rates.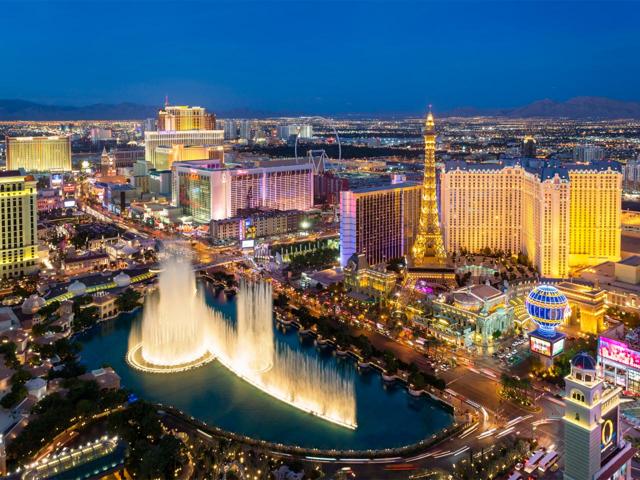 Although the tide seems to be turning for Macau and Las Vegas Sands there still are some headwinds to yield caution. One example, in particular, is the halting of construction for the project of a high-rise residential condominium tower named the "Las Vegas Condo Tower". Management does not currently see the appropriate demand to continue building in current conditions and will evaluate the market closely to determine a definitive action. If Las Vegas Sands decides to abandon the project, it may record a loss of $178 million in construction costs.
Other possible risks may impact future earnings to a large degree. These include:
Difficulty in obtaining adequate funding for its current and future development projects which may arise in troubled economic times.
Future regulations that Las Vegas Sands must comply with that restrict and limit cash flow operations.
Increased competition for hiring workers due to the increase of other planned projects in Macau.
Mainland China regulations on the length of time its citizens may stay and the number of visits to Macau.
The concentrated portfolio of having its operations only in Macau, Singapore and the United States, with Macau making up over half of the net revenues as discussed above.
The relationship Las Vegas Sands has with its Macau promoters. As mentioned previously, its VIP segment makes up a majority of its gaming revenue, which means the relationships with the Macau promoters who recruit and form relationships with VIP clientele is very important.
Las Vegas Sands is in a transformative period adhering to Macau regulations. Macau government estimates a steady increase of visitation, and is optimistic for casino operators. The shift in catering toward the mass market more will be beneficial in the longer term to most casino operators in Macau. It will also create a more stable business model with less volatility in the reliance on the VIP gaming segment. Macau's casino operators have shown slow upticks in revenues since August of 2016 and should continue to climb modestly. Despite the risks mentioned above and potential headwinds, Las Vegas Sands has dominated the Macau market with controlling over half the market and has proven its reliable cash flow with its increased dividend history for the last five years. Investors who are looking for a steady dividend yield of over 5% and modest capital appreciation should look to accumulate shares in the $50-55 range.
Disclosure: I am/we are long LVS, MPEL, WYNN.
I wrote this article myself, and it expresses my own opinions. I am not receiving compensation for it (other than from Seeking Alpha). I have no business relationship with any company whose stock is mentioned in this article.