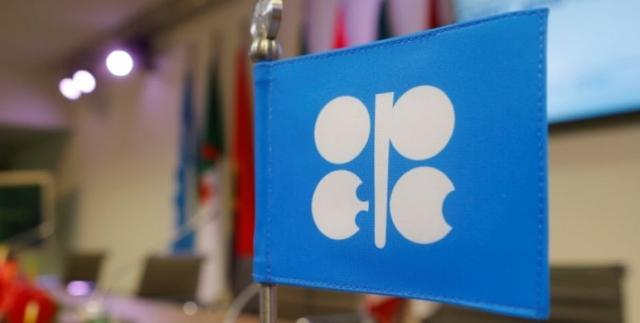 Source: Reuters.
The oil market is well aware that OPEC set a production ceiling at its meeting on November 30th of 32.5 million barrels per day. But based on comments to a recent article I wrote, there is a lot of confusion about how that ceiling applies.
A news story said, "OPEC production dropped to 33.09 million barrels per day in December from 34.2 the previous month." This is a misunderstanding of the situation.
In particular, there is an issue about Indonesia. At the meeting, this member decided to suspend its membership in OPEC. As OPEC's only net importer of oil, it could not agree to join the group in agreeing to limit its output, which is understandable. It could have signed the agreement anyway, as I believe some countries may have, not intending to honor the agreement, but it did not. To me, that reflects integrity.
But less than two months later, there is confusion about the ceiling. To clarify, OPEC included Indonesia's production in the ceiling, even though it had suspended its membership in OPEC. I suppose that happened because the deal was negotiated on the day of the meeting, and there was a certain amount of chaos.
For anyone who wants proof of Indonesia's October output being counted as part of the 32.5 ceiling, I invite you to view the video of the press conference following the OPEC meeting. The video is here, and the issue is discussed a few times, but the definitive statement takes place in the video between 16:30 and 16:55.
"Indonesia is in it, at the October level." According to OPEC's December Monthly Oil Market Report (see page 60), Indonesia's production level was 750,000 b/d.
January 2017 MOMR
In OPEC's most recent MOMR, OPEC reported (see page 55) its production at 33.085 million barrels per day. But Indonesia's production is no longer included. One might get the impression that OPEC's production is getting closer to its 32.5 ceiling. But if Indonesia's production is included, estimated to be 730,000 b/d by the Energy Information Administration (EIA), then the OPEC-14 (with Indonesia) actually produced 33.8 in December.
Conclusions
If OPEC is going to quote its output without Indonesia, which seems appropriate, it should clarify its ceiling without Indonesia. And that would be 32.5 minus 0.7, which is 31.8. And so the December volume is actually 1.3 million barrels above that ceiling. I would also like to note that OPEC had revised its November production up by 200k per day but had not highlighted that.
Disclosure: I/we have no positions in any stocks mentioned, and no plans to initiate any positions within the next 72 hours.
I wrote this article myself, and it expresses my own opinions. I am not receiving compensation for it (other than from Seeking Alpha). I have no business relationship with any company whose stock is mentioned in this article.