Shares of Galmed Pharmaceuticals (NASDAQ:GLMD) are down 25% over the past twelve months.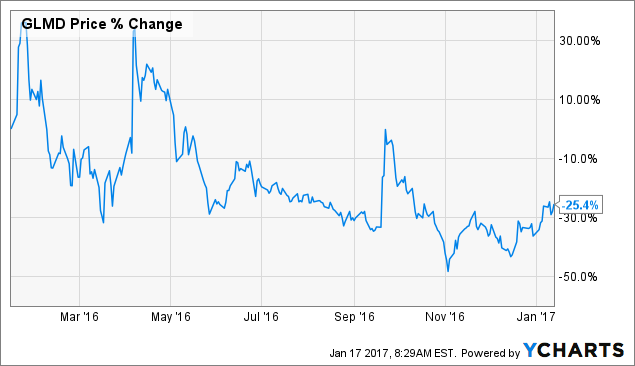 Aside from several short-lived upswings in sympathy to good news and acquisitions in the NASH/NAFL space, shares continue to stagnate.
I believe that was in part due to the absence of near-term catalysts. However, a recent press release by the company might indicate shares are finally worth picking up on the cheap for investors with a medium-term time horizon.
This tiny biotech concern is entirely focused on its lead asset Aramchol, a once daily oral drug for which it has recently completed enrollment in a Phase 2b study. The ARREST trial is a global randomized placebo controlled study that enrolled 240 NASH patients who are overweight and pre-diabetic or have type 2 diabetes.
The primary endpoint of the study is a reduction in liver fat content (measured by magnetic resonance spectroscopy). Secondary endpoints include improvement in fibrosis, two point improvement in NAFLD Activity Score, and resolution of NASH.
Most importantly, management has indicated data would be forthcoming in the second quarter of 2018. With a defined time frame, run-up investors can comfortably enter the stock and patiently wait for appreciation in the meantime.
Lead investigator and notable NASH expert Vlad Ratziu appeared optimistic when he commented on the completion of enrollment:
"The ARREST study is the largest study to date to incorporate both MRI and histology endpoints. I expect that Aramchol will demonstrate the effects seen in pre-clinical and clinical studies on the three pathologies of NASH: steatosis, inflammation and fibrosis."
With a minute market capitalization of around $50 million and $18 million of cash per its third quarter report, Wall Street appears to have little faith in the company's prospects. I assume a cash burn rate of $8 million to $10 million, which should continue to be partially offset by the company's ATM (at-the-market) offering.
NASH clinical assets continue to get scooped up by big pharmaceutical companies - Lumena was acquired by Shire (NASDAQ:SHPG) for $260 million ($600 million total deal value) and Nimbus was acquired by Gilead (NASDAQ:GILD) for $400 million upfront ($1.2 billion total deal value), and both of those were just for Phase 1 assets. More recently, tiny biotech concern Conatus received $50 million upfront from Novartis (NYSE:NVS) plus single- to double-digit royalties in addition to milestone payments. I wouldn't be surprised to see Galmed as one of the next logical acquisition or deal targets for companies trying to corner this space.
Risks include the absence of catalysts in the meantime - other deals happening in this space could boost shares temporarily, but it will take a meaningful material event for shareholders to see long-term gains. In the meantime, a lack of news flow could cause interest in shares to remain depressed. Also, any headwinds in biotech due to President Trump's continued negative rhetoric on drug pricing (and potential concrete actions he may take) could negatively impact investors' risk appetite.
Another important risk to look out for is dilution, as the company continues to utilize its ATM to raise cash. As the ATM is only partially offsetting cash burn, I expect to see a secondary in the near future.
Lastly, although prior results were promising, there are no guarantees and disappointing data in 2018 would be devastating to shareholders.
For conservative investors interested in this story after doing their due diligence, consider waiting until after dilution to establish a position. For others wishing to get in now and worried about missing a big portion of potential gains, another action to take could be to establish an initial pilot position in the near term, adding to the position after dilution or when advantageous.
Disclosure: I/we have no positions in any stocks mentioned, and no plans to initiate any positions within the next 72 hours.
I wrote this article myself, and it expresses my own opinions. I am not receiving compensation for it (other than from Seeking Alpha). I have no business relationship with any company whose stock is mentioned in this article.
Editor's Note: This article covers one or more stocks trading at less than $1 per share and/or with less than a $100 million market cap. Please be aware of the risks associated with these stocks.