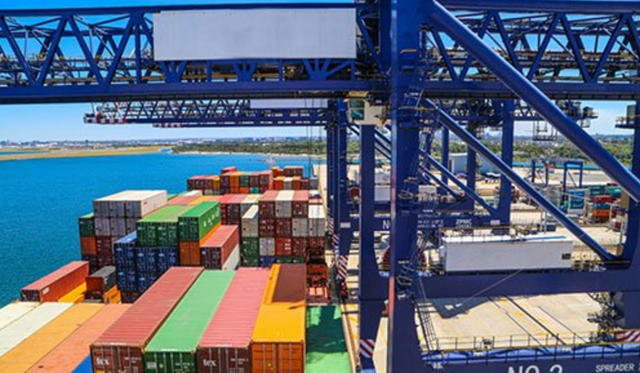 Argument
One would expect the tax policy of border adjustment (i.e., taxing imports with tax exemptions on exports) to increase the value of the US dollar (NYSEARCA:UUP)(NYSEARCA:UDN) by lowering the US trade deficit and encouraging capital flows into the US. Nonetheless, the boost in the US dollar would reduce US trade competitiveness by rendering domestic goods more expensive. So while corporations that rely heavily on imports may pay a higher tax bill, the strength of the dollar will effectively lower the price they pay on these imports in actual terms, potentially leaving no net advantage or disadvantage.
Therefore, although a tax plan that integrates border adjustment would be expected to cause the dollar to appreciate further, it is uncertain what effect it might have on net importers or net exporters, or the effect on the US stock (NYSEARCA:SPY)(NYSEARCA:DIA)(NASDAQ:QQQ) and bond markets generally.
Emerging markets (NYSEARCA:EEM) that have higher quantities of US-denominated debt would be likely to suffer, as a stronger dollar would effectively increase the prices of these securities.
Overview
The GOP Congress has been pushing a tax plan with a stipulation referred to as "border adjustment." It entails removing taxes on goods that are exported - given the positive effect of exports on GDP - and placing taxes on goods that are imported to incent the creation of US-based jobs and domestic production. Domestically produced inputs would be treated separately from imported inputs. Under the current corporate tax structure, corporations are allowed to deduct imported goods as business expenses. This would, in effect, be repealed but potentially offset through an elimination of taxes on any exported goods.
The biggest losers from this group are projected to be downstream oil companies, which mostly import crude oil, and retailers, which largely buy in bulk from offshore suppliers/manufacturers and sell at higher per-unit prices in domestic outlets.
The ostensible effect of the plan would be to boost the US trade balance, with the increased capital flows into the US working to cause the US dollar to appreciate. However, a stronger US dollar has the consequent effect of making exported goods more expensive relative to other countries, which in turn decreases US trade competitiveness.
Therefore, even if border adjustment increases the tax bills of corporations that heavily rely on these imports, a stronger dollar will cause their money to go further and offset the extra expense. And if the dollar works to drive down trade competitiveness - given that the US dollar works on a floating exchange-rate mechanism - it's uncertain what the impact of raising the costs of imports and subsidizing exports would have on the economy if the financial effects were to simply balance out in the end.
The GOP plan in Congress proposes to drop the highest corporate tax rate from 35 percent down to 20 percent, which I believe is realistically achievable. Trump wishes to drop the rate down another five percent to 15 percent. These tax cuts would increase demand for US exports by the same proportional amount of the reduction. A 15 percent reduction would be expected to increase US demand for exports by 15 percent. This would increase the value of the US dollar by that same percentage and decrease trade competiveness proportionally.
Thus, it's difficult to foresee how border adjustment would be able to engineer genuine value creation for the US economy. For countries under a pegged exchange-rate regime or potentially for a member-state of the EU or other currency union, border adjustment could be a feasible policy action to enhance a nation's wealth. But any currency appreciation and its knock-on trade competitiveness are likely to offset the intended fiscal benefits.
The US Federal Reserve could take measures to coordinate with the fiscal policy side by lowering interest rates (or printing money) to avoid currency appreciation. But this runs contrary to the Fed's current intentions, which is a series of 25-basis point rate hikes designed to push the US overnight rate up to around the 3.00% mark by 2019 (up from its current 0.50%-0.75% range). It's rare for central banks generally to manipulate rates back and forth, as it sends mixed signals and doesn't logically accord with the natural progression of a business cycle.
There is the argument that US GDP would actually be worse off with border adjustment, given that the US's foreign asset/liability position is skewed toward higher dollar-denominated amounts on the liability end. Therefore, a rising dollar would in turn be considered a detriment by effectively reducing the country's net foreign-asset standing abroad. With estimated current exposures of up to $33.0 billion on the liability side and $25.7 billion on the asset side, with $28 billion worth of liabilities and $18 billion worth of assets specifically denominated in dollars, a 15 percent decrease in the corporate tax rate (and 15 percent rise in the value of the US dollar) could decrease US GDP by about $1.5 trillion (8.2% of GDP) on a "marked-to-market" basis. A 20 percent decrease in the corporate tax rate (and 20 percent rise in the dollar) could decrease US GDP by $2 trillion (10.9% of GDP).
Nonetheless, unless these gains/losses are recognized, this doesn't have that notable of an effect on the country's fiscal situation, although it may hit investors holding foreign capital denominated in dollars, including many emerging markets. For the US itself, so long as it remains a net-importer, a stronger US dollar is generally of benefit due to the element of enhanced purchasing power.
Conclusion
Border adjustment is fundamentally a proposal designed to base corporate taxation in the location where sales are finalized. This will work to limit the incentive to book revenue offshore and shift corporate headquarters to friendlier tax jurisdictions through foreign business acquisitions. Hence, where a company sets up its headquarters, assets, or other forms of property would be immaterial under a border adjustment policy.
If border adjustment is scrapped in favor of what might be something closer to President Trump's preferences - cutting corporate taxes and reworking trade deals without border adjustment - the plan would still need to provide a method to forestall the incentive to record corporate earnings abroad.
In terms of impacts on the financial markets, a border-adjustment plan could be expected to cause the US dollar to appreciate further if implemented. However, what it might do to corporate valuations and its impact on bond and stock markets is less clear. I believe the effect would be largely neutral. While a rollback of regulation and reduction in corporate taxes have the potential to lift business activity (hence the stock market's rally over the past ten weeks), they may not substantively benefit exporters in the manner intended.
Disclosure: I/we have no positions in any stocks mentioned, and no plans to initiate any positions within the next 72 hours. I wrote this article myself, and it expresses my own opinions. I am not receiving compensation for it (other than from Seeking Alpha). I have no business relationship with any company whose stock is mentioned in this article.
Additional disclosure: I am net long the US dollar