Its hard to believe that GoPro (NASDAQ:GPRO) has declined from north of $86 a share to its present approximate $9. This really tells the story of how growth stocks or growth investments can turn sour. GoPro up to 2015 was on fire. It had grown its top line from $234 million in 2011 to $1.62 billion in 2015. However because earnings but predominantly margins slipped in 2015, the stock has dropped aggressively over the past 20 months. GoPro knew it that in order to grow the company meaningfully in the years ahead, it had to invest in areas outside of its proven camera division. Unfortunately attempts to grow rapidly in the drone and media sectors became unstuck and job losses and restructuring had to be done in order to keep the company afloat.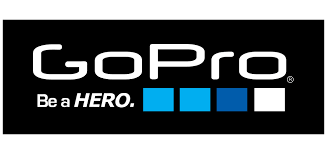 However fiscal 2017 looks to be better shape as meaningful earnings and revenue growth are expected once again. Remember the stock is trading with a sales multiple of 1.2 which is by far the lowest in the company's short history. Nevertheless for this company to have any aspirations to returning to anywhere near its former glory, it really will need to stop the downward pressure on its margins. Presently its trailing twelve month gross margin average is coming in at 35% which is almost a 7% drop from fiscal 2015. Therefore if this metric can be sorted out, I see upside for GoPro in the years ahead but would adopt strict risk money management rules before opening a long position here.
Elevated Risks Remain With Karma Drones
Although GoPro has the balance sheet to come through its present difficulties, its camera and drone divisions in particular has fierce competition which could cripple margins. For example, GoPro has talked up the re-distribution of its Karma drones in 2017 after the damaging recall of around 2500 units last November. This is definitely a growth sector but elevated risk still remains as we can see from competitors in this space. In fact, when you see a company like 3D Robotics burning through huge amounts of investment capital, it is plain to see that profits wont come easy in this area. Lily Robotics has already hit the wall after running out of money.
There Are Still Big Doubts Over What Margins Will Come In At With GoPro's Drones
Whether a mass exodus of western competition in this space will provide an opportunity for GoPro remains to be seen. What we do know is that first impressions of Karma don't measure up to what is out there in the market at present. In fact, many users are calling for (Karma 1) to be axed (as it will fail miserably) and come out this year with (Karma 2). We have seen already in this industry that launching too quickly usually is the wrong decision. The launch of the Karma drone last year seems like it was a rushed job. Therefore astute investors though will be watching retail prices and margins as stiff competition is present in China from the likes of DJI and will only intensify in years to come
GoPro Will Need More Than Its Camera Technology To Sell Drones In Droves
Therefore if GoPro can keep its camera business growing significantly, it has a chance in the drone market. This is the one piece of the jigsaw that many Chinese companies are missing. In fact, I expect to see more Chinese drone companies buying up western camera companies in a consolidated effort to improve their offerings and capture more of the worldwide market. GoPro's recently launched Hero5 range cameras is as good if not better that what's on the market at present. Users can now turn raw footage into online video content in a matter of minutes which may open doors from a paid content perspective. However if GoPro is going to become a serious presence in the drone market, Hero5 cameras will not be able to sell them by themselves. Elevated investment will be needed here plus the company has to make sure it keeps its foot to the floor with regard to improving its existing cameras meaningfully.
Summary
Therefore things are still very much up in the air over at GoPro. It has tried to expand its business but failed miserably on the first attempt. I would be an advocate for scrapping its drone business if it simply can't compete. It must concentrate on its strengths as competition is rife in this area of tech at the moment. I would use a trailing stop before going long this name and wait until its drones hit the market. Investors will know soon enough whether the revised product will be a hit or miss.
Disclosure: I/we have no positions in any stocks mentioned, and no plans to initiate any positions within the next 72 hours.
I wrote this article myself, and it expresses my own opinions. I am not receiving compensation for it (other than from Seeking Alpha). I have no business relationship with any company whose stock is mentioned in this article.