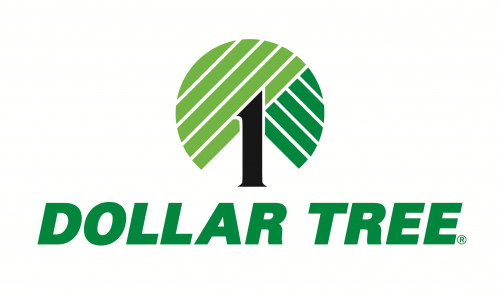 Dollar Tree (NASDAQ:DLTR) is the largest discount/dollar store operator in North America. The company operates a combined 14,284 stores under the names Dollar Tree and Family Dollar. Prior to the 2015 acquisition Dollar Tree was separate from Family Dollar. The purchase price of Family Dollar was $6.8 billion of cash plus 28.5 million shares. The cash component was mostly funded with debt, causing Dollar Tree, a company that was once mostly debt free, to become saddled with a giant debt load. Given where interest rates were, this was the proper strategy. The cost of debt, as we can find in the most recent Dollar Tree 10K is between 3.5%-4.25% on two term loans totaling $3.25 billion, and 5.25%-5.75% on notes totaling $3.25 billion. This is significantly below equity cost of capital, so leveraging the balance sheet to pay for Family Dollar was exactly the correct thing to do.
The objective post acquisition has been one of debt reduction and integration synergies. Dollar Tree expects $300 million of synergies from the merger, which is significant considering the share count of only 236 million shares. In addition, since Dollar Tree pays no cash dividend and has suspended its once very consistent share repurchase program, all free cash flow can go towards debt reduction. Interest on debt is over $400 million annually, so reducing this debt will go a long way towards boosting Dollar Tree's future profitability. Earnings in the current year are projected to be around $885 million, and next year are expected to be over $1 billion. This is all money that can and likely will go directly towards debt repayment.
Given this level of profitability, one can easily see a clear path to debt reduction and getting back to having a very strong balance sheet. In fact, since the Family Dollar purchase closed in summer 2015, we can look at the balance sheets found in the 10Q filings from Oct 2015 & Oct 2016 and see that Dollar Tree has already reduced net debt from $7.23 billion to $6.34 billion in just the past year. Getting back to minimal debt levels will allow Dollar Tree to resume the very generous share repurchases that once were a large component of their capital allocation.
For those familiar with the classic "discounted cash flow" method of valuing a stock, we can take analyst estimates found at Zacks and crunch the numbers to find a reasonable estimate of value for Dollar Tree's stock. Using a discounted cash flow analysis of future Dollar Tree earnings, with an 11% discount rate, we can see that if Dollar Tree were to grow earnings per share by 16.7% over the next five years, which is what analysts are projecting, and then trailing off to a terminal growth rate of 3%, the stock is undervalued by about 33% today. Put simply, the stock price would need to rise by about 33% just to reach a fairly valued point where it could be expected to grow 11% going forward. I'm not sure how this will work itself out, as there are many ways a company can reach fair value. It is entirely possible that Dollar Tree stock price can move significantly higher in the short term and then steadily higher over time, or it could simply move higher at an above average rate over time. Another scenario would be for Dollar Tree to underperform in the short term but catch up in future years. That is the mystery of the market as short term prices are dictated by sentiment more than they are fundamentals. In the long run, however, fundamentals and stock prices move together.
A couple of final points of interest. Dollar Tree has had 35 consecutive quarters of positive same store sales growth. They are projecting another quarter of positive same store sales in the current quarter. Last quarter the company beat estimates and the stock jumped almost $7 per share on the day. Oddly enough, the stock peaked at the end of November and has declined steadily since. In my opinion, the decline is unwarranted. Long term oriented investors can look at the past decade of growth and the shareholder friendly moves that came along with it and see that the stock should be bought right here.
Disclosure: I am/we are long DLTR.
I wrote this article myself, and it expresses my own opinions. I am not receiving compensation for it (other than from Seeking Alpha). I have no business relationship with any company whose stock is mentioned in this article.