Welcome to the Reassuring issue of M&A Daily
Berkshire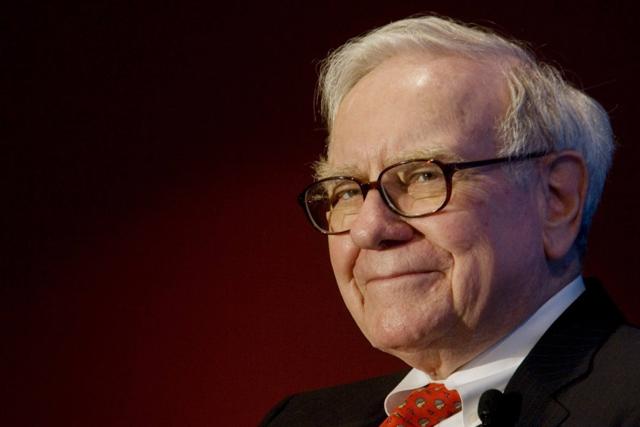 Warren Buffett's Berkshire Hathaway (BRK.A/BRK.B) is getting over $10 billion from AIG (NYSE:AIG) for a reinsurance deal. Under the agreement, Berkshire's maximum liability is $20 billion. Many market participants have been eager to hear from Buffett following the change of administrations. While Buffett opposed President Trump's candidacy he commented that,
America works. I've said this before. It'll work wonderfully under Hillary Clinton, and I think it'll work fine under Donald Trump. It doesn't work all the time perfectly, but you just look at where we go, milestone after milestone. Never bet against America.
Buffett added that he overwhelmingly supports Trump's cabinet picks. Trump is relying heavily on business leaders including the former head of Exxon (NYSE:XOM), several top leaders of Goldman (NYSE:GS), and the co-founder of the WWE (NYSE:WWE).
A new documentary "Becoming Warren Buffett" premiers at the end of the month on Time Warner's (NYSE:TWX) HBO. You can see it using Amazon's (NASDAQ:AMZN) 30-day free trial to HBO.
Sprint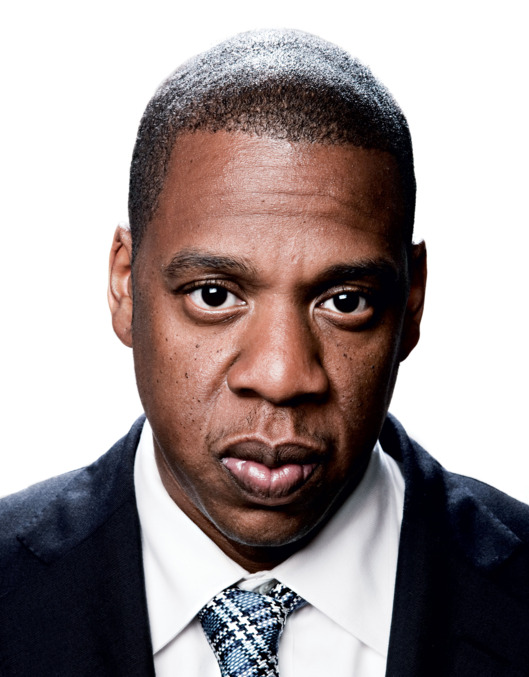 Sprint (NYSE:S) bought a third of Jay Z's Tidal music-streaming company. Apple (NASDAQ:AAPL) previously looked at buying Tidal but failed to reach a deal.
Pinnacle
Pinnacle (NASDAQ:PNFP) is buying BNC (BNCN) in a $2.3 billion stock deal. BNCN holders get 0.5235 PNFP per share.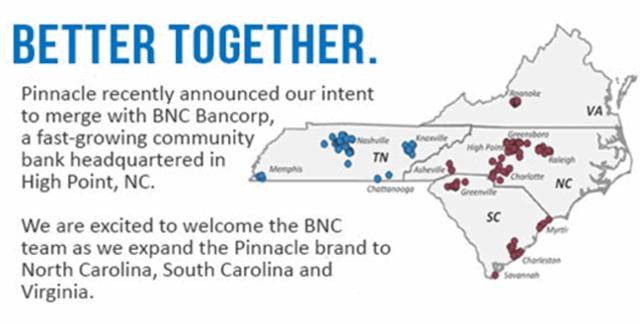 du Pont
The EU extended its Phase II review deadline for the Dow (DOW) deal with du Pont (DD) to March 14.
Yahoo!
The SEC is investigating whether Yahoo's (YHOO) data breaches should have been reported to investigators sooner.
Kate Spade
Coach (COH) and Michael Kors (NYSE:KORS) are considering bids for Kate Spade (NYSE:KATE).
Reynolds
British American (NYSEMKT:BTI) has closed syndication of the $25 billion loan for its acquisition of Reynolds (NYSE:RAI).
Harman
The definitive proxy was filed for the Samsung (OTC:SSNLF) acquisition of Harman (NYSE:HAR). Harman shareholders vote February 17.
Level 3
FCC comments and petitions are due today for the CenturyLink (NYSE:CTL) acquisition of Level 3 (NASDAQ:LVLT).
Lattice
The second preliminary proxy amendment was filed for the Canyon Bridge acquisition of Lattice (NASDAQ:LSCC). The $1.15 arb spread offers a 45% IRR if the deal closes by June. More to come in future editions of M&A Daily…
Done deal.
Elsewhere on Seeking Alpha
Beyond Seeking Alpha
Sifting the World
Sifting the World is Seeking Alpha's leading value and event driven investing forum. I would be delighted to have you as a member, especially if the following sorts of opportunities interest you:
Merger arbitrage plays
Long ideas with a looming event that will unlock underlying value
Mutual holding conversions, odd lots, and quirky credit card and other opportunities that could pay off your subscription in and of themselves
A vibrant and real-time chat room with some of the best investors I know
Structural mispricings in the market we can take advantage of
The last 3 ideas we shared on Sifting the World in 2016 have averaged 25%+ returns, each in under a 3 month time frame. We'd love to have you on board when we share our next idea.
Disclosure: I am/we are long LSCC, HAR, RAI, KATE, YHOO, BRK.A, BRK.B.
I wrote this article myself, and it expresses my own opinions. I am not receiving compensation for it (other than from Seeking Alpha). I have no business relationship with any company whose stock is mentioned in this article.
Additional disclosure: Chris DeMuth Jr and Andrew Walker are portfolio managers at Rangeley Capital. We invest with a margin of safety by buying securities at discounts to their intrinsic value and unlocking that value through corporate events. To maximize returns for our investors, we reserve the right to make investment decisions regarding any security without notification except where notification is required by law. This post may contain affiliate links, consistent with the disclosure in such links. We manage diversified portfolios with a multi-year time horizon. Positions disclosed in articles may vary in sizing, hedges, and place within the capital structure. Disclosed ideas are related to a specific price, value, and time. If any of these attributes change, then the position might change (and probably will).
Editor's Note: This article discusses one or more securities that do not trade on a major U.S. exchange. Please be aware of the risks associated with these stocks.