Sometimes, you just never know until you try.
That's what investing has been like for me. I've come a long way and have learned a great deal since I bought my first investment (a mutual fund) in my twenties. Still, I can't help but try out different strategies just for the sake of learning something new or comparing it to something I've already done.
I keep a separate brokerage account specifically for these experimental strategies and learning opportunities. You might call it "play money", in that it's not our "serious" portfolio and losing it wouldn't put our family finances in deep weeds. It's purely educational and amounts to only a fraction of our "real" portfolio.
To be clear, I have settled on an investment strategy for our serious portfolio and have been pleased with the results. But my experimental side wanted to keep on pursuing something outside of that box.
When I first started this "Investing Laboratory" several years ago, its initial purpose was to see how long it would take to build up a decent little portfolio just from the earnings from my little side job. I contributed $100/month for about seven years. I wanted to be able to someday say, "Here's what happens when you commit your extra income to investing," and watch it take on a life of its own.
Luckily, I began just after the current bull market got its legs, and by the end of that seven years I had built up a tidy $14,000 without a great deal of effort, using mostly stocks and stock funds of various kinds. I won some, I lost some. This, in itself, was a big part of my education as a beginning investor.
During the latter part of that first seven years, however, I slowly moved away from stocks and ETFs into higher-yielding funds. I liked the nice income I received off my little portfolio when I eventually settled on just two income funds: a global closed-end fund (NYSE:EXG) and an MLP fund (NYSEARCA:YMLP). These did very well during the years I held them.
But that experiment eventually became rather tiresome and it was time to try my hand at something more exciting.
What Other Options Were Available?
I had always shied away from options, but in 2014 I felt it was time to learn more about them and give it a try. I studied selling covered calls and secured puts (the safest way to trade options), then sold my first covered call in July 2014. As I gained confidence, I gradually put my whole experimental portfolio to use selling options.
It went so well and I had so much fun doing it, I thought, "Everyone should be doing this!" There were months when I made more than $300 in option premiums off my little portfolio.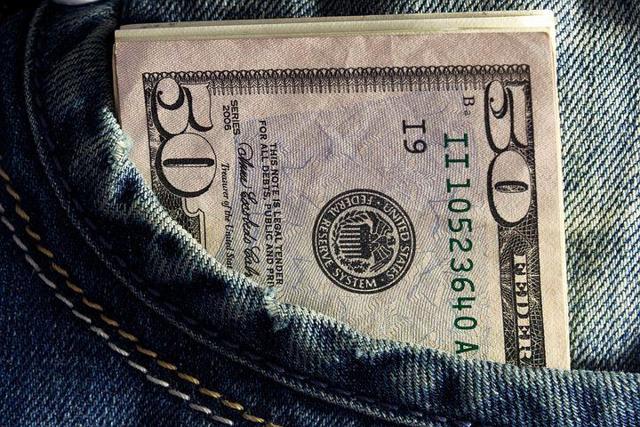 But then again, there were months when I made nothing at all. Even so, I succeeded in reaching my goal of creating an income averaging $200/month.
(I should admit, at one point I got too cocky and made a dumb move with Vanguard Natural Resources (NYSE:VNR) that caused a big loss to my already small portfolio. Ugh. Live and learn.)
After two years of selling covered calls and secured puts, the novelty had lost its charm on me, and I wanted to find a way to generate similar income without "all the work". (Not that it took a great deal of work, but it's not the kind of income portfolio that you can just set up and walk away from for a while.)
Enter Leveraged ETNs.
The world of Leveraged Exchange Traded Notes opened up as I searched for my next experiment. You can't help but do a double-take on those enticing yields. After some quick and dirty calculations, I concluded that if I could average at least a 17% yield from a handful of funds, I could do as well as my options trades (what I had called my "Active Income" portfolio) with a less hands-on approach.
I'm still in the process of building up this experimental laboratory of mostly exchange traded notes, waiting for some better entry prices on some. Because these are more risky than the type of funds I hold in our serious income portfolio, I track these "high-octane" funds with a 35% trailing stop.
Here are the results of my recent experiments in boosting income:

These monthly averages range from 13% to 17.5% yield on my portfolio. Not bad! (As a comparison, our "real" income portfolio is generating about 8.5% on the value, using a variety of closed-end funds and a handful of BDCs and REITs.)
Now my aim is to shoot even higher.
WHAT I'M INVESTED IN NOW
I am currently building up a portfolio of investments with ultra-high yields, such as leveraged exchange traded notes and master limited partnerships. As of this writing, I own the following:
CEFL (UBS ETRACS Monthly Pay 2xLeveraged Closed-End Fund ETN): 19.77% Current Yield
MORL (UBS ETRACS Monthly Pay 2xLeveraged Mortgage REIT ETN): 20.47% Current Yield
AMZA (InfraCap MLP): 19.15 % Current Yield
I am waiting for a price correction to get into BDCL (UBS ETRACS Monthly Pay 2xLeveraged Long Wells Fargo BDC ETN) as well.
As the table above also shows, the income being generated so far is greater than it was while using my previous strategy of selling options. I can't wait to see how it fares once I'm fully invested, and over time.
Of course, I would never recommend anyone jump into such a portfolio with their "serious" money because there are too many unknowns with these investment vehicles. Personally, I've decided to track each of them with a 35% trailing stop to allow for their typical wide swings without getting stopped out too soon. I didn't think I could stomach a wider stop than that, especially after my debacle with VNR a couple years ago (keeping my fingers crossed and holding my breath didn't work!). My plan is to hold about 3-4 positions at a time while keeping a reserve of cash for buying opportunities, and switching out funds as needed.
My watch list also includes:
DVHL (UBS ETRACS Monthly Pay 2xLeveraged Diversified High Income ETN)
MLPQ (UBS ETRACS Monthly Pay 2xLeveraged Alerian Infrastructure MLP Index ETN)
SUN (Sunoco L P)
SXCP (Suncoke Energy Partners L P)
I'm still new to this experiment, but so far it appears that attaining a 17% minimum yield (twice that of our serious portfolio) is quite do-able. I'm on the fence about reinvesting the distributions --- I'm not convinced that it would be a good idea to do so, as I don't consider these long-term investments, but it would seem to really juice my returns if I did. I would welcome the thoughts of other investors who have some experience with these "high octane" securities.
As always, I appreciate the Seeking Alpha community and its role in my investment education, and hope that I can rightfully pay it forward in some small way.
Good investing!
DISCLAIMER: I am not an investment professional. This article is not meant to serve as advice or recommendation of any security or investment strategy, but rather, to share my thoughts and experiences with, and seek feedback from, this investment community.
Disclosure: I am/we are long CEFL, MORL, AMZA.
I wrote this article myself, and it expresses my own opinions. I am not receiving compensation for it (other than from Seeking Alpha). I have no business relationship with any company whose stock is mentioned in this article.