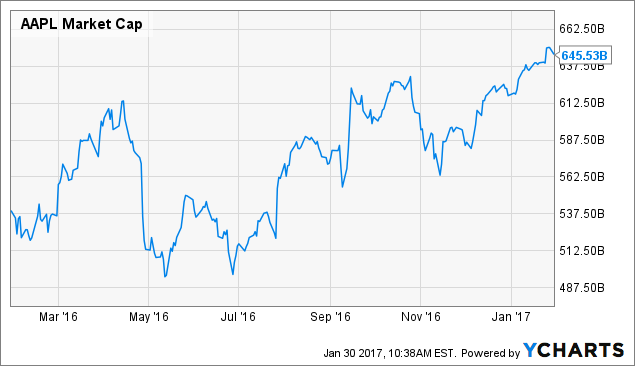 Everyone from fanatics to investors love to follow what Apple Inc. (NASDAQ:AAPL) is up to. With a market cap. of over $641 Billion, the company holds the largest weight of all the S&P 500 (NYSEARCA:SPY) components and Nasdaq 100 (NASDAQ:QQQ) components. Having such a large role in so many people's investment portfolios as well as a strong sense on the pulse of tech trends, Apple is truly a crowd favorite.
So, 'what's their next move' you might ask? It looks like Apple filed for a patent for a vaporizer device with the USPTO. Yes, you read that correctly, a vaporizer device!
iVape
The patent filed by Apple, is listed as being invented by Tetsuya Ishikawa. Based on the full 11 page patent application's many descriptions and figures, this vaporizer is looking to be pretty high tech.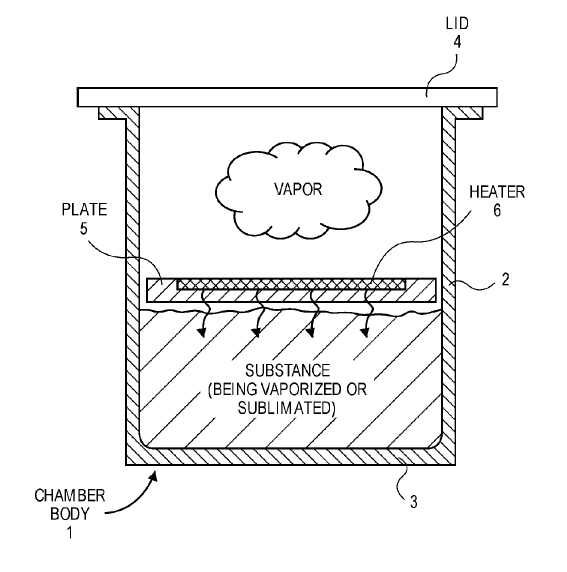 The application does not specify exactly what is meant to be vaporized in the chamber, although the abstract does say "a substance that is to be vaporized or sublimated into a vapor."
Maybe that's left up to the user. Regardless, this device certainly looks like it's meant to handle cannabis oils and extracts, among other things.
Apple is known for producing excellent products from both a performance and aesthetic point of view, but this is nothing like the company's other products.
The image above is one of the many images included in the patent application, but this device seems to try to solve a few problems with currently available vaporizers, such as uneven heat distribution and more. Vaporizer technicals aside, can we blame Apple for wanting a bite out of the multibillion-dollar vape market?
Vaporizer Market Size
Vaporizers are rising in popularity as a method of consuming certain active ingredients found in cannabis or tobacco. Whether users are trying to consume a nicotine or medicinal cannabinoid extract, vaporization is far healthier than combustion.
As a healthier alternative to smoking, the vaporizer market has become a multibillion-dollar behemoth. A 2015 estimate for the size of the vaporizer market was 3.5 billion. With a handful more states passing some form of marijuana legalization since then, this number has certainly grown.
Market intelligence provider BIS Research estimates that the U.S. vaporizer market is "poised to grow over $20.17 billion by 2025." Another market research provider, Research and Markets, estimates that the global vaporizer market will be worth over $32 billion by 2021.
Currently, there is no one leader in vaporizer devices, so the massive market is shared by so many participants. Just like Apple did in the phone industry, they could do in the vaporizer industry. If Apple were to produce a product nearly as great and beautiful as their phones, it would be sure to sell.
Not the Only Ones
As an interesting aside, Apple is not the only company looking to take a bite out of the smoking-device market. Porsche Automobile (OTCPK:POAHY) (OTCPK:POAHF) subsidiary Porsche Design now offers their "Shisha 2.0" smoking device. It looks exactly like the smoking device you'd get if you put sports car designers onto a smoking project. For only 1,550€ (roughly $1,658), you can get this gorgeous aluminum and mouth-blown glass piece.
Besides Porsche, there are a handful of smaller companies trying to emerge as leaders in the vaporizer market:
mCig, Inc. (OTCQB:MCIG) sells and distributes vaporizer products under a handful of brand names.
PUF Ventures Inc.'s (OTCPK:PUFXF) portfolio company, VapeTronix, Inc., is a Canadian vaporizer and e-cig company.
Vapir Enterprises Inc. (OTCQB:VAPI) sells a full line of vaporizers from pens to tabletop devices.
Conclusion
We will be watching to see what happens with this patent application. Apple files patents for products that they may never end up bringing to market, but we really hope this one works out. Whether they end up using this one themselves, or maybe selling or licensing the patent to other vaporizer manufacturers, this design seems to actually improve upon existing vaporizer technology.
We'll be sure to update readers on any new updates in the rapidly expanding vaporizer market. Be sure to subscribe to get notifications on all of The Daily Marijuana Observer articles on Seeking Alpha.
Disclosure: I/we have no positions in any stocks mentioned, and no plans to initiate any positions within the next 72 hours. I wrote this article myself, and it expresses my own opinions. I am not receiving compensation for it (other than from Seeking Alpha). I have no business relationship with any company whose stock is mentioned in this article.
Editor's Note: This article covers one or more microcap stocks. Please be aware of the risks associated with these stocks.