The wireless industry appears to be moving rapidly into its next phase as a not-so-wireless industry. That is, wireless as one component, along with content and internet, in an ecosystem that provides all communications and content in one bundle.
The successful acquisition of DirecTV by AT&T (NYSE:T) in 2015 was the initially misunderstood opening round of this transition. Last week's discussion of Verizon (NYSE:VZ) hooking up with Charter Communications (NASDAQ:CHTR) gained so much traction because it sounded so "right" and reasonable. The VZ deal rumor followed the October 2016 announcement that T would (try to) acquire Time Warner (NYSE:TWX). T-Mobile (NASDAQ:TMUS) and DISH Network (NASDAQ:DISH) is the next logical combination (with or without Sprint (NYSE:S)).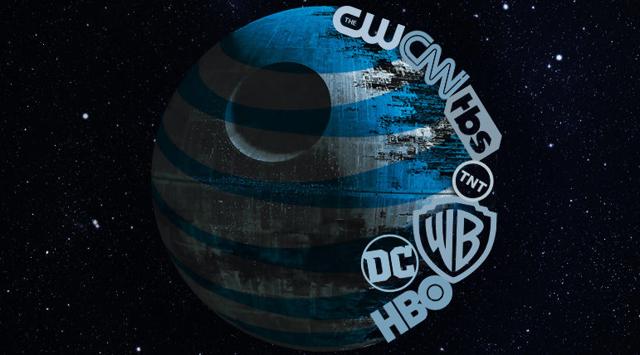 Source: arstechnica.com
Just as landline voice went from 1) expensive utility to (essentially) free-with-cable and 2) wireless voice went from rationed minutes (anyone remember calling circles and saving calls to use free night and weekend minutes) to 3) unlimited voice and expensive data, 4) voice is now an afterthought and 5) data is rapidly moving to unlimited (though throttled). The next phase, is the displacement of the cable provider with one wireless-driven provider controlling wireless, content and internet. By wireless driven, I suggest that the wireless company, currently offering voice, data and, (currently) to varying extents, content is the fulcrum of the consumer decision.
The move into content, as best noted by the AT&T-DirecTV combination, is currently in process. The move into internet will be some combination of acquisition (VZ-CHTR) and 5G technology. While still in its infancy (VZ is expected to begin testing 5G technology later in 2017), 5G may well displace legacy internet providers.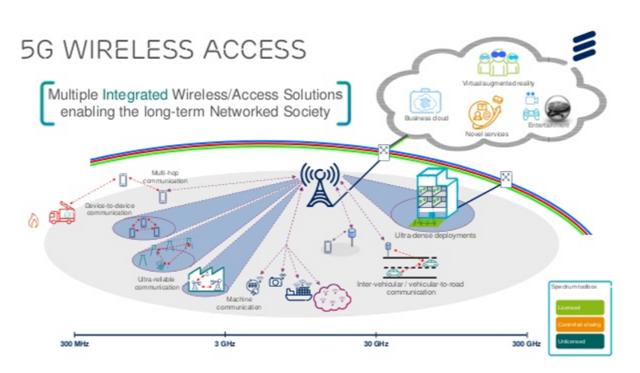 Source: Forbes
What does this mean for investors? If successfully executed, the move from wireless company to a provider of a consumer communication and content "ecosystem" will change valuation from low-growth bond-proxy multiples to a medium-growth multiple. In other words, valuations for companies like T and VZ can move from 11x-12x, to 14x-15x (given current market multiples). The italicized "can" reflects the difference between talking a good game and execution. In 2016, T achieved a level of credibility with its DirecTV acquisition and the stock responded in kind.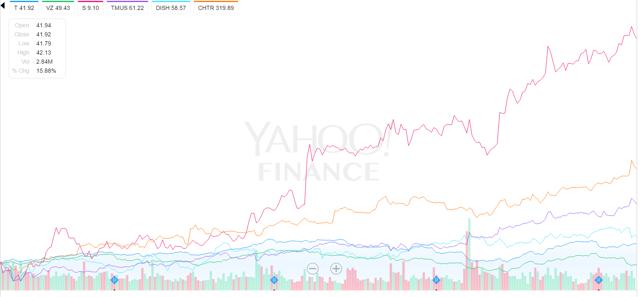 Source: Yahoo
Currently, TMUS and S, up over 50% and 200%, respectively, in the past year, are priced for take-out and not business continuity. An investment in these companies implies they will be junior partners in a future eco-system driven combination and are not next-phase investments (at the current time).
While, especially with targets, there will be material movement in stock prices, it is likely, like in so many industries, there will be a dominant number one and number two. It is a business truism that the top two players in a market can make healthy returns, while number three and four struggle and others eventually leave the industry. Technology is uniquely subject to disruption or competitors with different motivations (e.g. Alphabet (NASDAQ:GOOG) entering the market to gain data or help the Android operating system). It is certainly possible that a disrupter could change the "plan", but in the absence of a major disruption, it appears that T and VZ are the likely winners of this "next phase," and S and TMUS shareholders will have some "excitement".
While I feel T and VZ are the likely "winners" of the next phase, investors should be aware that moves will make the companies inherently riskier. While both are strongly committed to their dividend, whenever companies make acquisitions and pivot strategy, there is risk. I would suggest investors closely monitor the progress of these companies, especially heavily indebted (though T also has heavy debt) VZ.
Disclosure: I/we have no positions in any stocks mentioned, but may initiate a long position in T over the next 72 hours.
I wrote this article myself, and it expresses my own opinions. I am not receiving compensation for it (other than from Seeking Alpha). I have no business relationship with any company whose stock is mentioned in this article.