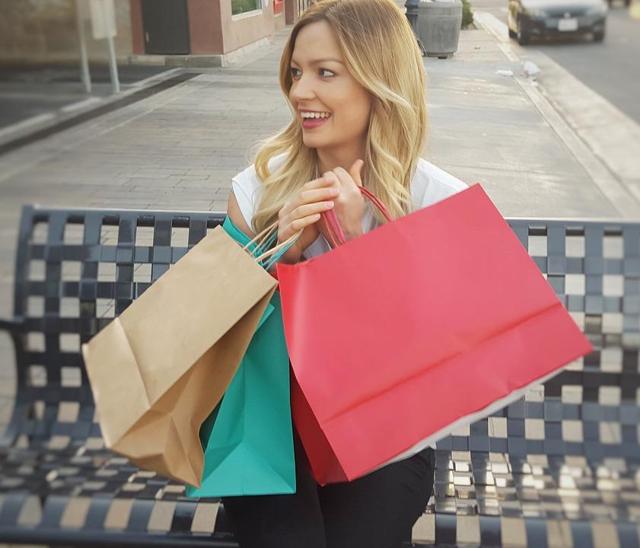 What I am going to talk about here has been in some retail companies' earnings releases and 10-Qs for a while. Still, I think it's interesting enough that it deserves a separate article. It's a simple thesis: some retail companies, especially higher-end ones, like Nordstrom (NYSE:JWN) or Michael Kors (NYSE:KORS), but even down to Macy's (NYSE:M), Guess (NYSE:GES) or Kohl's (NYSE:KSS), are actually currency sensitive.
This thesis isn't immediately evident. Retail companies are by definition mostly hit by internal demand, that is, demand expressed in the country's own currency and coming from the country's citizens. Of course, during the Trump presidency, these companies will also have exposure to any kind of trade barriers and border taxes which might come up since nearly all of the apparel they sell is imported. But the factor - the currency sensitiveness - I'll be talking about is present here even today.
How Does It Work Then? Why Are These Companies Sensitive To Currency?
These retail companies sell mid- to high-end goods and brands. They have a large presence in large and wealthy cities, like New York, San Francisco, Las Vegas, Miami, etc. These cities are very popular tourist destinations, and one of the tourist's favorite sports is, well, shopping. A great lure, when traveling, it to purchase stuff you wouldn't find elsewhere, or purchase it cheaper than you'd find it elsewhere. Or simply purchase it, because you're traveling.
However, here's the problem: The dollar has been very strong in the past couple of years. So all these tourists when they arrive at our shores (ok, bit of a literary freedom there) and stores, what do they get when they do the currency conversions on the sticker prices? They get sticker shock. Their own currencies (euro, yen, yuan, pounds, you name it) don't buy as much as they expected to. The prices in their currencies are higher than they expected, and quite often compare badly to what they'd pay at their own home countries.
Their reaction, of course, is simple. They don't buy, they buy less, or they stick to heavy promotions. Either way, the retail companies selling to them see either a volume impact or a margin impact brought about by the need to discount more.
This Has Been A Factor In Retail Weakness
All of the named retail stocks have been slaughtered in the last two years. We know dollar strength has been a large factor, even singled out by some retailers for their poor performance. However, other factors also had an impact, including:
Excess retail (too many stores).
Online retail. Explains some store weakness but not really brand weakness.
Expansion of very able competitors like Zara.
General economic weakness for the bottom 90%, as monetary policies were geared towards favoring asset holders over everybody else. This factor has however arguably dissipated as economic strength "trickled down" to lower unemployment over time.
Furthermore, the effect doesn't just impact the tourists' willingness to buy, but can even impact the number of tourists that choose a given destination.
The Insight
This effect works both ways. If the dollar weakens meaningfully, then retailers will be favored even though they're not exporters. They are, however, importers, so the best possible combination would be the dollar weakening against major currencies while being stable or gaining in value against the yuan, where it gets the overwhelming majority of its clothing and accessories from.
Also, this effect doesn't just work in the US. It's for instance quite likely that higher-end retailers in the UK will be seeing improving prospects in the near term. However, there things aren't clear cut over a longer time frame. After all, Brexit might have a large impact on domestic consumers once it actually happens. For now, however, UK has all the benefit of a lower GBP while having little of the impact from actual Brexit.
Conclusion
A strong currency, namely the dollar recently, affects higher-end domestic retailers because of a loss of tourist sales. This reverses when the currency weakens.
As a result, the named retailers might be buying opportunities if and when the dollar weakens. Also a result, similar opportunities can be searched for using the same logic, but elsewhere.
Disclosure: I/we have no positions in any stocks mentioned, and no plans to initiate any positions within the next 72 hours.
I wrote this article myself, and it expresses my own opinions. I am not receiving compensation for it (other than from Seeking Alpha). I have no business relationship with any company whose stock is mentioned in this article.