Meet the AI inside Amazon Echo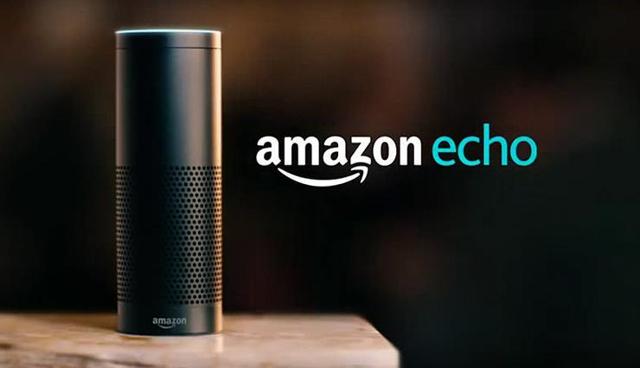 Amazon Echo has sold over 8.2 million units since its release in late 2014, as estimated in a report by consumer intelligence research partners (CIRP). The Echo reportedly sold 9 times more units in the holiday season of 2016 compared to the year prior. Amazon (NASDAQ: AMZN) has successfully pushed the Echo into the consumer market and established its market leader position in voice-control artificial intelligence (AI) devices. However, we would like to shift our focus to Alexa, the powerful and rapidly improving AI that powers Echo and soon many more smart electronic devices used in everyday life. According to Business Insider, Alexa already has more than 1,400 skills (this was in around July 2016) in the form of built-in voice-activated commands. These skills include ordering pizza from Dominos, calling an Uber cab and, of course, shopping on Amazon.com.
During Amazon's 2016 Code Conference, CEO Jeff Bezos revealed that over 1,000 employees are working on improving Alexa. He remarked, "We've been working behind the scenes for the last four years, It's just the tip of the iceberg." According to PYMNT, Amazon has spent an estimated $330 million in R&D for Alexa in 2016 alone. The same article predicts that this figure will rise to an astonishing $600 million in 2017. Considering the company reported just $596 million in net profit for 2015, we must ask the question, "Are these substantial investments in Alexa worth it for Amazon?" We believe the answer is absolutely yes.
Alexa Will Be Everywhere
Alexa came into the spotlight recently, but the development effort by Amazon has been going strong since the company opened Alexa APIs to independent developer and electronic product companies in August 2015. Amazon created the $100 million Alexa Fund, which seeks to aid independent programmers to develop new skills for its treasured AI. Around the same time period, Amazon formed partnerships with diverse consumer electronic giants like Westinghouse (NYSE:WAB), Ford (NYSE:F), LG (OTC:LGEAF) and Huawei.
Along with the business to business exposure, regular Amazon customers have also opened up to the Alexa through increased consumer awareness of the Echo. According to a CIRP report, only 20% of Amazon users were aware of the Echo's existence in Q1 2015, a quarter after the device was released. The same report estimates that a remarkable 82% of users are now aware of the Echo's availability, due to the company's marketing efforts.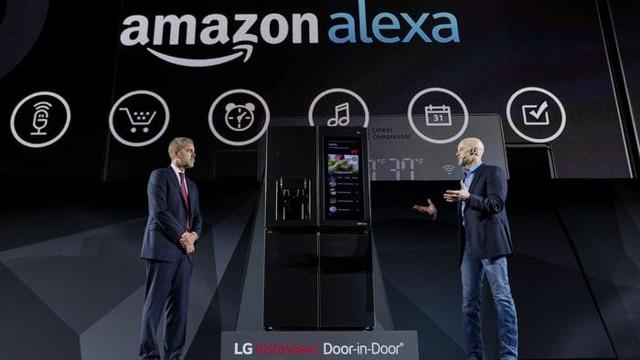 During the 2017 Consumer Electronic Showcase, numerous companies, such as General Electric (NYSE:GE), Monster, Lenovo (OTCPK:LNVGY), Whirlpool (NYSE:WHR), First Alert, NXP Semiconductors (NASDAQ:NXPI) and others, revealed that they've incorporated the Alexa AI into their consumer electronic products. Everyday appliances produced by the companies above, ranging from kitchen appliances to semiconductor chips, will be embedded with Alexa's constantly evolving voice-activated technology. Just earlier today, Starbucks (NASDAQ:SBUX) is officially partnered with Alexa for voice-ordering technology. Here's the twist, Amazon is giving away Alexa to its partners completely free of charge.
How will Amazon benefit from their partnerships?
Amazon is not charging other businesses for using Alexa's API. In return, Electronic companies are digging into their own pockets to develop Alexa for the sake of improving their products. Their efforts to make Alexa smarter and more familiar to the common consumer will eventually benefit Amazon, as any smart electronic device will become a potential portal to Amazon.com. Picture this - corporations using Alexa-powered HP printers will have the convenience of re-ordering paper or ink through the device itself. Families using Alexa-powered Westinghouse televisions for their movie nights will be directed to Amazon Prime video. While we're at it, let's order some buffalo wings from Wingstop through Alexa to enjoy with the movie. Like it or not, Alexa will be everywhere, followed closely by her parent, Amazon.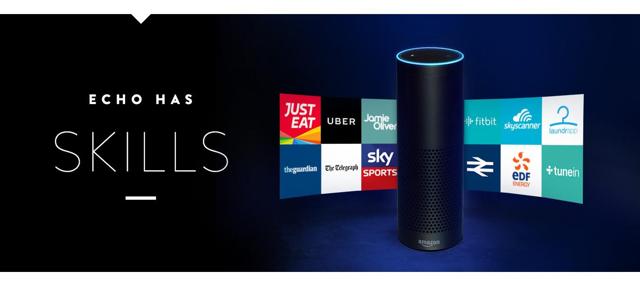 The company has always been resolute in re-investing a significant portion of earnings into research & development. The results undeniably speak for themselves, as Amazon Web Services has posted over $11 billion in revenue for the trailing twelve months, while posting a stellar 26.2% operating margin. We strongly feel Alexa will follow the footsteps of Amazon.com and AWS to further spread Amazon's dominant presence in our everyday life. When the growth from AWS and the core commerce segments starts to slow, Alexa will inject life into Amazon by acting as a ubiquitous gateway into the company platforms for consumers who can't do without everyday electronics (which accounts for a majority of us in the first world).
Disclosure: I/we have no positions in any stocks mentioned, and no plans to initiate any positions within the next 72 hours.
I wrote this article myself, and it expresses my own opinions. I am not receiving compensation for it (other than from Seeking Alpha). I have no business relationship with any company whose stock is mentioned in this article.