This morning in our natural gas daily update to premium subscribers, we had to break the bearish outlook to everyone. The models were mostly still in disagreement yesterday, but they are now mostly aligned for what the middle of February is expected to look like.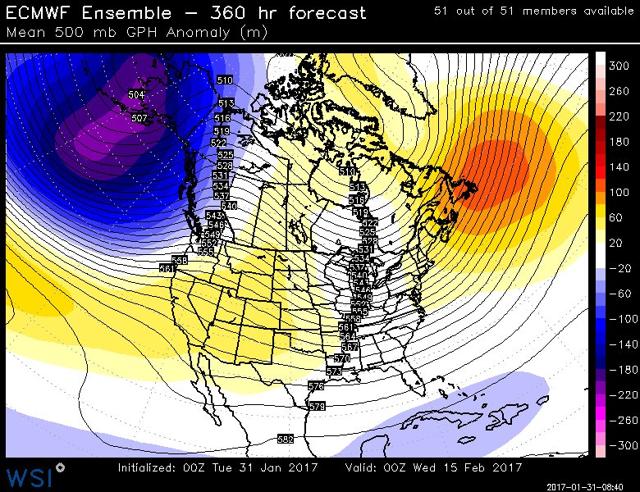 Source: Michael Ventrice
This is where GEFS has the latest.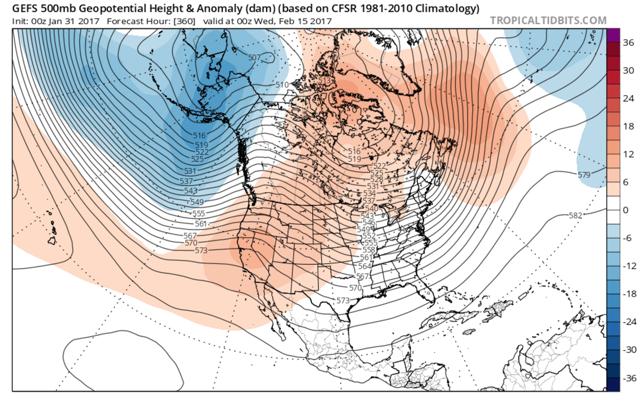 The outlook calls for HDDs to be 10%+ below the 10-year average, and if you translate that into storage draws, it means that overall February storage draws will be slightly below the five-year average. The cushion from the structural imbalance continues to hold as a support for natural gas (NYSEARCA:UNG) prices, and we believe that the bullish natural gas outlook has been delayed due to unfavorable weather outlook.
The structural imbalance as we have been preaching since the summer of last year still exists today and it's gotten wider since then. It's one of the biggest drivers to the bullish natural gas thesis, but sometimes it can be easily forgotten in the face of bearish weather outlook. US natural gas production is expected to rebound this year to an average of 74 Bcf/d, but the increase from LNG, Mexico gas exports, coal replacement power plants and industrial will keep pace with the current estimate of growth in production.
The resulting effect from the increase in demand will see US natural gas storage stay close to the five-year average for the rest of February, and the deficits should start to pile up going into March. Heating demand is still the largest driver of natural gas consumption during winter months, and it's hard to see the year-over-year deficits pile up. But as we enter March, April and May with the same forecasted structural imbalance, the 24-28 Bcf per week less in storage will start to have an impact on sentiment and price. This is ultimately what drives our bullishness towards natural gas.
These large secular tailwinds don't go away simply because prices have gone up temporarily. Similar to our bullish oil (NYSEARCA:USO) thesis where non-OPEC production's decline is just starting, structural imbalance in natural gas won't be easily cured either. As a result, we will see a more meaningful impact of that in the coming months while the bullish fundamentals get clouded by the short-term bearish weather outlook.
If you enjoy our natural gas articles, we think you will find the premium service to be even more valuable. You can sign up here.
8-14 Day Outlook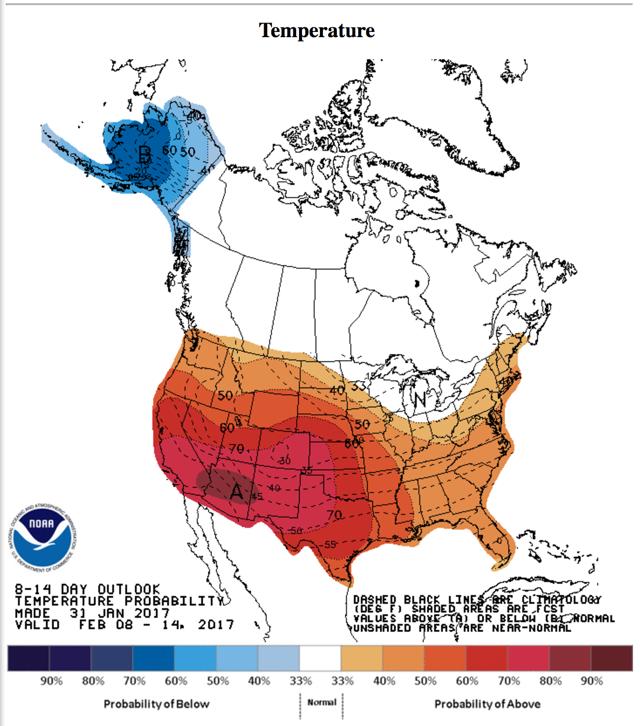 Disclosure: I/we have no positions in any stocks mentioned, and no plans to initiate any positions within the next 72 hours.
I wrote this article myself, and it expresses my own opinions. I am not receiving compensation for it (other than from Seeking Alpha). I have no business relationship with any company whose stock is mentioned in this article.