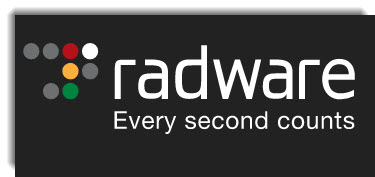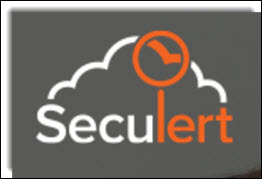 Quick Take
Security technology company Radware (NASDAQ:RDWR) has acquired machine learning security company Seculert for an undisclosed amount.
The team and technology acquisition provides Radware with important new threat analytics capabilities that combine its big data platform with Seculert's cloud-based machine learning and behavioral analysis.
Although the deal will have a negligible impact on short-term EPS, I view it as a necessary longer term investment in next-generation technologies that will reap rewards to Radware as it sells its enhanced offerings to enterprises and data centers.
Target Company
Israel-based Seculert was founded in 2010 by Alex Milstein, Aviv Raff and Dudi Matot to utilize machine learning to improve perimeter cyber security defenses for enterprises.
The company uses a combination of data analytics, machine learning and behavioral analysis to create visibility without requiring hardware.
Notable partners were IBM (NYSE:IBM), Splunk (NASDAQ:SPLK) and an extensive list of integration partnerships.
Below is a brief explainer video about the company:
(Source: Seculert YouTube)
Seculert raised nearly $16 million in private funding in three rounds from top-tier venture capital firm investors such as Sequoia Capital and Norwest Venture Partners, with its most recent round a $10 million Series B funding in mid-2013.
Acquisition Terms, Rationale and Commentary
Deal terms were not disclosed by either party, however, Radware did state in its announcement:
The company expects the acquisition to be immaterial to its 2017 revenues, slightly dilutive to its fully diluted 2017 Non-GAAP EPS, and accretive to its fully diluted 2018 Non-GAAP EPS.
So, it appears that the transaction is a relatively minor one from an earnings standpoint, which is not surprising given the relatively early stage of Seculert's development.
As such, I imagine the deal consideration did not exceed $40 million. Radware likely evaluated the purchase based on a "buy vs. build" approach and decided to more quickly access Seculert's machine learning and behavioral analysis technologies along with its existing integrations.
Radware plans to put Seculert's technology into its existing big data platform to enhance its offerings to provide better data center security and threat prevention technology.
Seculert also requires no related hardware and is completely cloud-delivered, so should help Radware pursue small and medium-sized customers.
This deal is primarily a technology and team acquisition, so will not immediately lead to significant earnings improvement for Radware.
Rather, as the technology is integrated into Radware's offerings and its sales team begins to sell into the data center environment, investors will learn over time whether or not the acquisition is paying off.
Machine learning and resulting behavioral analytics feature prominently in the newest generation of many types of software development, so the deal gives Radware a leg up in offering large-scale processing threat detection and prevention to its customers and prospects.
I write about IPOs, M&A, follow-ons and secondaries. If you want to receive future articles automatically, click the +Follow link next to my name at the top of this article.
Disclosure: I/we have no positions in any stocks mentioned, and no plans to initiate any positions within the next 72 hours.
I wrote this article myself, and it expresses my own opinions. I am not receiving compensation for it (other than from Seeking Alpha). I have no business relationship with any company whose stock is mentioned in this article.