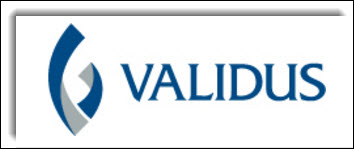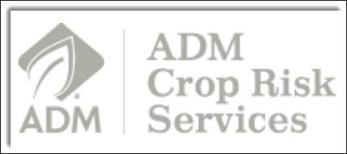 Quick Take
Insurance holding company Validus Holdings (NYSE:VR) has announced an agreement to acquire ADM Crop Risk Services unit from Archer Daniels Midland (NYSE:ADM) for $127.5 million in cash.
CRS is a forward-thinking insurance provider that aims to add value to policy holders through new technology partnerships.
For Validus, the acquisition represents another step in its strategy of expanding its US presence, and I'm bullish on its prospects.
Target Company
Decatur, Illinois-based ADM Crop Risk Services, CRS, was founded in 1982 as ASI AgriServe and acquired by ADM in 2010.
The company provides farmers with crop income protection insurance via two products:
Federal Insurance - a variety of insurance coverage plans for loss in crop yield due to naturally occurring events such as 'adverse weather, fire, insects, plant disease, wildlife, earthquake, volcanic eruption and irrigation water supply failure.'
Private Products - private crop protection plans for events such as 'hail, fire, lightning, vandalism, overturn and collision.'
In 2015, the company announced a partnership with data analytics toolmaker Agrible, which parent company ADM had acquired a stake in.
Below is a brief explainer video about the company:
(Source: ADM YouTube)
There are numerous competitive crop insurance providers to the ADM unit. Insurers compete on their ability to price the risk exposures of their policy holder base.
I'm impressed with CRS's focus on providing access to new data analytics technologies for farmers to use in maximizing their yield and minimizing losses.
Acquisition Terms, Rationale and Commentary
The deal will be for $127.5 million in cash. CRS recorded $548.9 million in gross premiums for the 2016 reinsurance year and operated through 1,170 agents in 36 states.
Validus will fold the unit into its Western World Insurance Group and also stated that it will have an ongoing relationship with seller ADM in the form of a marketing services agreement that:
will allow ADM and Validus to work together to continue to offer customers a full array of crop insurance products as well as ADM's grain marketing services.
The acquisition promises to complement Validus' existing customer base and expand its presence in the US.
Validus will use cash on hand to pay for the deal. As of September 30, 2016, the company had $444 million in unrestricted cash and short-term investments of $2.5 billion, so has plenty of capacity to pay for the deal from existing resources.
This bolt-on deal is in addition to a 2014 acquisition of specialty insurer Western World for $690 million in cash. That deal provided Bermuda-based Validus an entrance into the US insurance market, which it has viewed as the world's largest market and featuring a 'positive' and 'broadly attractive' rate environment.
Its US expansion is the focus of its growth strategy, and the acquisition of ADM's unit and related marketing agreement is further execution of that strategy.
While VR stock sold off a bit on the January 30 deal announcement, it has since retraced most of its drop in the 36 hours since publication.
I view the deal as a net positive for VR, especially since the target company has shown itself to be nimble by creating partnerships with new technology providers such as Agrible that can provide data analytics in a convenient and easy to use format for farmers, increasing insurance company value to them.
I write about IPOs, M&A, follow-ons and secondaries. If you want to receive future articles automatically, click the +Follow link next to my name at the top of this article.
Disclosure: I/we have no positions in any stocks mentioned, and no plans to initiate any positions within the next 72 hours.
I wrote this article myself, and it expresses my own opinions. I am not receiving compensation for it (other than from Seeking Alpha). I have no business relationship with any company whose stock is mentioned in this article.