Stocks discussed on the in-depth session of Jim Cramer's Mad Money TV Program, Tuesday, January 31.

You never know what President Trump may have up his sleeve. For instance, when Trump met industry leaders from healthcare, he praised their innovation and promised faster FDA approvals, while calling them greedy at the same time.
Cramer said investors need to believe that Trump thinks the US is already in a trade war that it is losing. This means the president would be willing to sacrifice earnings of tech and consumer companies that sell into China in order to restore manufacturing in the US. Cramer observed that Trump is willing to break a few eggs to save the American omelet.
Despite all this, Apple (NASDAQ:AAPL) showed that it remains the greatest earnings story. The stock was up 3% in after-hours trade on solid earnings. In Cramer's opinion, the company's service stream revenue is the one to watch out for. Also, if Trump makes good on the overseas cash repatriation agenda, Apple wins.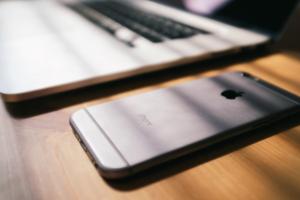 "The president recognizes that both China and the U.S. have to be allowed to win, and if that happens and Apple gets repatriation relief, then I see it trading back to its old highs when the iPhone 8 comes out," the Mad Money host noted.
While Trump's comments may or may not hurt stocks directly, company executives are freaking out about something bigger. "They are worried that President Trump may be willing to sacrifice whole international markets that our companies have fought hard to penetrate in order to further the jobs agenda that he campaigned on," he said.
Off the charts
Cramer went to the charts with the help of technician Larry Williams to get a technical view on Coca-Cola (NYSE:KO). "Diversification means that when the market takes it on the chin, like we have seen over the past couple of days, you will still own something that is capable of hanging in there or even going higher," he said. KO is a classic stock that does well even in uncertain environments.
Williams noticed patterns in KO's charts that indicate it is ready to move higher. The weekly charts show that the company has two seasonal patterns. The stock tends to rally in February going into the fourth quarter. Williams thinks patterns are a good sign, and Cramer believes it just puts the odds in investors' favor.
The second pattern is the correlation of the stock to the price of sugar. This made sense to Cramer, since Coke uses two million tons of sugar every year. The decline in price of sugar flows down to the bottom line for the company, and there is a lead time of 70 days for the action in sugar prices to impact the stock.
Given that the price action in sugar was 70 days ago, there is a good chance for KO stock to rally. "If you believe the Trump rally has truly gotten off track, than Coca-Cola is exactly the kind of stock you should be buying," said Cramer. For those who think that sell-off has just taken a pause, it is worthwhile to own Coke for the 3.36% yield and diversification of the portfolio.
Cramer remains skeptical of correlations like these, but he thinks owning Coke is never a bad option, as it's a high-quality company.
Pharma stocks
"Is the President's bark worse than his bite?" asked Cramer. When Trump was about to meet the pharma executives, Cramer said he'd go with a baseball bat in his hand, but instead, he just nudged them about charging less for drugs.
The US government is the biggest buyer of drugs, but the president chose not to use that bargaining power, and instead, let the drug companies decide pricing, which is not what happens in the rest of the world.
It was the first time, said Cramer, that he saw Trump do something different than what he had campaigned on. "This is an important departure for a president who has been sticking to his guns on his campaign promises," added Cramer.
Trump stated he will not tolerate high drug prices, but his tone was soft. "Even if the president is about to go to war with Big Pharma, this industry still has too many negatives to get in bed with," he said.
"Right now, avoiding these two sectors - retail and pharma - seems like a real good idea, unless you have special situations, even if Trump didn't put the wood to Big Pharma in today's now seemingly regularly scheduled executive pageant," he concluded.
CEO interview - Arconic (NYSE:ARNC)
Arconic released its first-ever earnings after splitting up. Cramer interviewed chairman and CEO Klaus Kleinfeld to know what lies ahead with respect to the management change.
Kleinfeld stated that Arconic is doing well as an independent company, but there's a lot to be done. Aerospace remains a good sector and autos are steady, while there is weakness in heavy-duty trucks.
The CEO said the 19.9% stake retention by Alcoa was important for the separation to happen. He added that the company will not carry such high debt loads in the general course of business.
When asked about the shareholders' push for management change, Kleinfeld said, "We have to look at it, and as always, the board and management will engage with shareholders. We've done that continuously, we've listened to what they have to say and we will come to a conclusion of what is best, and I hope this will be a joint agreement and how we go about it."
Viewer calls taken by Cramer
Freeport-McMoRan (NYSE:FCX): The stock is in resting mode following the company's efforts to fix its balance sheet. Buy it when it falls below $15.
SunCoke Energy (NYSE:SXC): Cramer thinks its dividend is unsustainable. He prefers Magellan Midstream Partners (NYSE:MMP) instead.
TherapeuticsMD (NYSEMKT:TXMD): This is not the stock to buy in the healthcare group, which is struggling currently.
::::::::::::::::::::::::::::::::::::::::::::::::::::::::::::::::::::
Jim Cramer's Action Alerts PLUS: Check out Cramer's multi-million dollar charitable trust portfolio and uncover the stocks he thinks could be HUGE winners. Start your FREE 14-day trial now!
Get Cramer's Picks by email - it's free and takes only a few seconds to sign up.