Last week I was invited to dinner for the first time by my girlfriend's father. As soon as I sat down, the first question her dad asked me was, "Coke or Pepsi?" I laughed and said, "Coke, of course!" He begrudgingly nodded as it appeared that I got this answer "correct," because apparently you're an odd duck if you answer "Pepsi."
From a beverage standpoint, Coca-Cola (NYSE:KO) is a clear winner, able to charge a higher price for their premium product and generate a higher return on sales. From an investment perspective, the diversity of Pepsi's business makes it an intriguing long-term play with perhaps more stickiness in the market than one of the greatest brands in the world, Coca-Cola.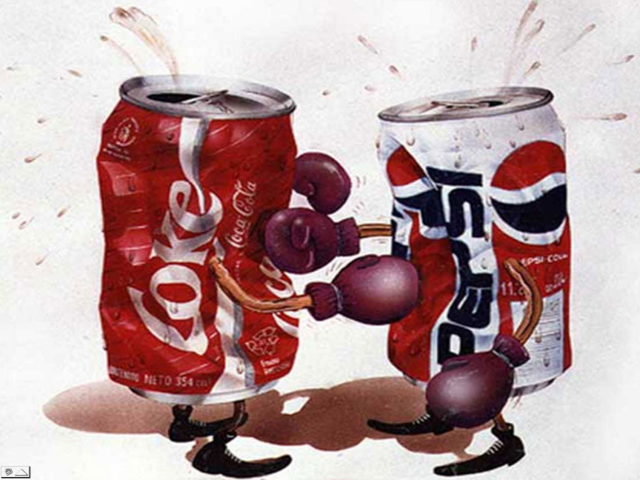 Image from nasdaq.
PepsiCo (NYSE:PEP) is truly a remarkable company with a strong business which will fuel profitable growth and an increased dividend over time. In fact, this is the 44th year in a row that Pepsi has increased their dividend which is one of the longest track records of dividend increases. When looking at a business with a wide economic moat that could weather any storm, I can think of no better example than Pepsi.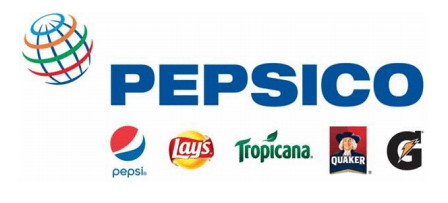 PepsiCo operates in six reportable segments (or divisions) which are Frito-Lay North America (FLNA), Quaker Foods North America (QFNA), North American Beverages (NAB), Latin America (LA), Europe Sub-Saharan Africa (ESSA), and Asia, Middle East and North Africa (AMENA). Pepsi's beverage business requires the most assets and provides a large volume of sales. However, this does not translate into earnings as efficiently as Coca-Cola's beverage business. Pie charts created by author using data from latest 10-Q.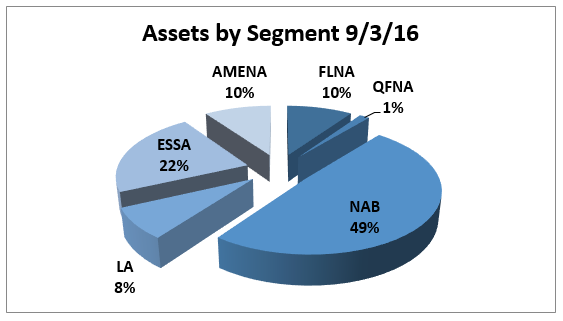 The underlying success of Pepsi is not driven by the beverages play but more of a long-term bet on the very successful business, Frito-Lay. The Frito-Lay segment accounts for roughly 25% of sales but generates 41% of the company's operating income. The Frito-Lay segment is twice as profitable as Pepsi's North American Beverages segment and also more profitable than Coca-Cola's beverage segment. Quaker Foods is another highly profitable segment of Pepsi but only accounts for roughly 4% of total sales and 6% of operating income.
As the Frito-Lay business grows, so does the profitability of PepsiCo overall. In the long run, this will close the gap between Coca-Cola's higher return on sales compared to PepsiCo. Additionally, my take is that Pepsi should charge more for their beverage products to be more in line with Coke. While this is simply my opinion, I think that people have a preference toward either Coke or Pepsi and make their decision on taste preference more than price preference.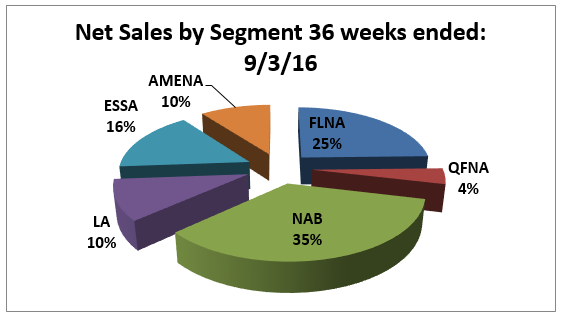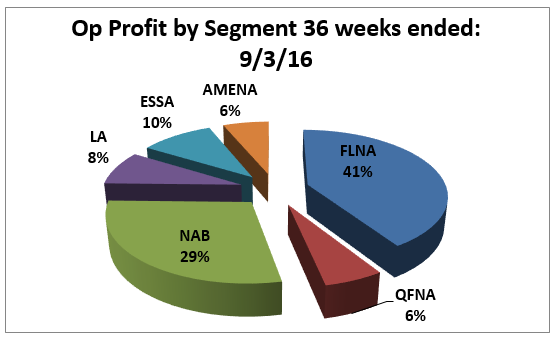 PepsiCo's strategy is top-notch, as they always seem to be a step ahead with their acquisitions moving to where consumer demand will be headed in the future. Recently, Pepsi has acquired probiotics maker KeVita for around $200 million to tilt their beverage portfolio toward the health and wellness space in a long-term strategy to grow the lower calorie and healthier beverage options that consumers are demanding. For a brief summary video of PepsiCo, click here.
Pepsi trades at a slight discount compared to Coke and a slight premium over the S&P 500 which is at a P/E of 20.3. While Coke enjoys a higher return-on-sales over Pepsi, in the longer term, this gap will close due to growth in Pepsi's higher margin businesses like Frito-Lay and Quaker.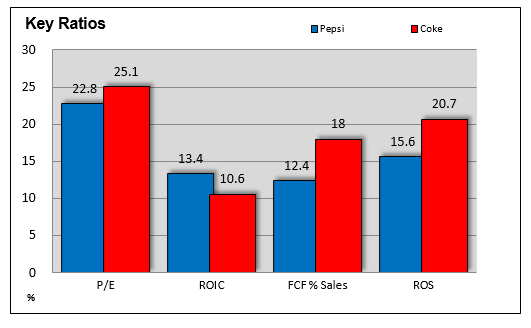 Chart data from morningstar.
During the recession, Pepsi fell 25% while the general market fell 40%. To my surprise, Pepsi has already outperformed Coca-Cola for some time and will continue to do so through a changing sales mix towards more profitable segments.

While Warren Buffett would certainly prefer a Coke over a Pepsi, I don't think he would be able to deny the strength of the Frito-Lay business.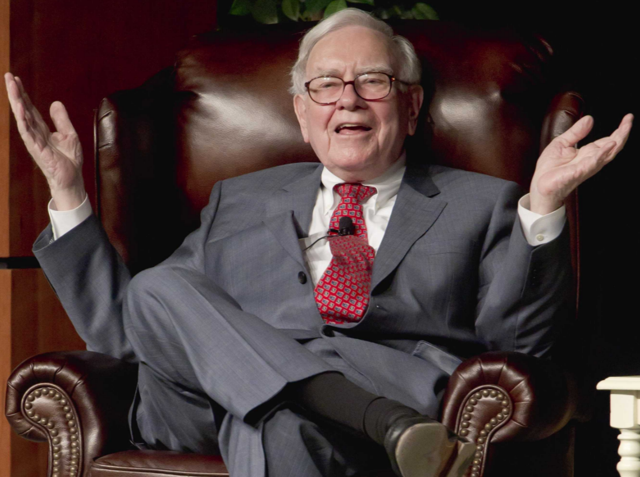 Image from businessinsider.
It is far better to buy a wonderful company at a fair price than a fair company at a wonderful price. —Warren Buffett
While Coke and PepsiCo are wonderful companies today, PepsiCo is a better long-term play with greater diversification to weather a market downturn and keep more money in your pocket.
Disclosure: I/we have no positions in any stocks mentioned, but may initiate a long position in PEP over the next 72 hours.
I wrote this article myself, and it expresses my own opinions. I am not receiving compensation for it (other than from Seeking Alpha). I have no business relationship with any company whose stock is mentioned in this article.