Welcome to the Circling issue of M&A Daily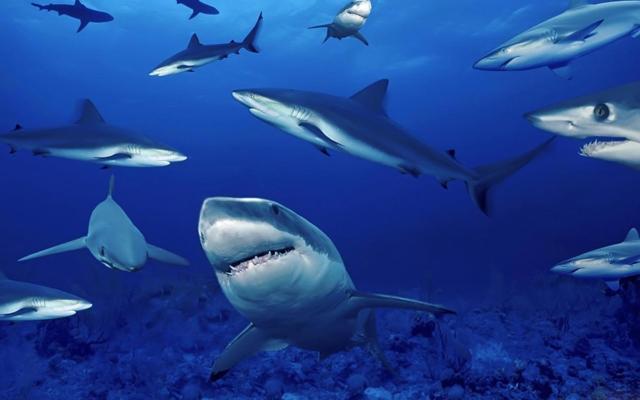 AT&T
AT&T (NYSE:T) is in the process of acquiring Time Warner (NYSE:TWX) in a deal with an $11.48 arb spread offering a 13% IRR if it closes by year-end. But that deal is just the beginning. The major telecom buyers are currently restricted from announcing new deals until the end of the FCC spectrum auction later this quarter. Once that restriction is lifted, the second quarter could line up to be history's biggest for telecom consolidation. Share prices are likely to include growing potential takeover premium in February and March and then a jump in volatility in April as the deal wave's winners and losers are revealed.
General Electric
General Electric (NYSE:GE) is selling its stake in Hyundai Card to a group including Hyundai Commercial.
Amazon
Amazon (NASDAQ:AMZN) is amping up its threat to FedEx (NYSE:FDX) and UPS (NYSE:UPS) with a new one and a half billion air cargo facility in Kentucky.
ONEOK Partners
ONEOK (NYSE:OKE) is buying ONEOK Partners (NYSE:OKS) in a $9.3 billion stock deal. OKS holders get 0.985 OKE shares per OKS unit.
LifeLock
LifeLock (NYSE:LOCK) expects its acquisition by Symantec (NASDAQ:SYMC) to close February 9.
Lattice
The Lattice (NASDAQ:LSCC) acquisition by Canyon Bridge's $1.10 arb spread offers a 62% IRR if the deal closes by May.
Chemtura
Chemtura (NYSE:CHMT) shareholders approved their acquisition by LANXESS (OTC:LNXSY).
Ixia
The definitive merger agreement was filed for the Keysight (NYSE:KEYS) acquisition of Ixia (NASDAQ:XXIA).
Harman
Samsung (OTC:SSNLF) and Harman (NYSE:HAR) filed with the EU. Phase I expires March 7.
CLARCOR
CLARCOR (NYSE:CLC) secured German and Austrian clearances for its acquisition by Parker Hannifin (NYSE:PH). The deal will probably close around February 28.
JP Energy
The definitive proxy was filed for the American Midstream (NYSE:AMID) acquisition of JP Energy (NYSE:JPEP). The JP Energy vote is March 7.
Middleburg
The S-4 has been declared effective for the Access National (NASDAQ:ANCX) acquisition of Middleburg (NASDAQ:MBRG).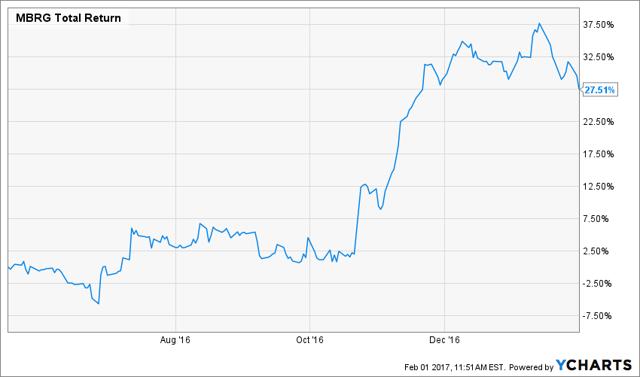 More to come in future editions of M&A Daily…
Done deal.
Elsewhere on Seeking Alpha
Beyond Seeking Alpha
Sifting the World
Please join us, especially if you like:
Merger arbitrage plays
Long ideas with a looming event that will unlock the underlying value in the stock
Mutual holding conversions, odd lots, and quirky credit card and other opportunities that could pay off your subscription in and of themselves
A vibrant and real-time chat room with some of the best investors I know
Discovering structural mispricings in the market to take advantage of
You can also check what members say about the service.
Disclosure: I am/we are long TWX, LSCC, MBRG, APOL.
I wrote this article myself, and it expresses my own opinions. I am not receiving compensation for it (other than from Seeking Alpha). I have no business relationship with any company whose stock is mentioned in this article.
Additional disclosure: Chris DeMuth Jr and Andrew Walker are portfolio managers at Rangeley Capital. We invest with a margin of safety by buying securities at discounts to their intrinsic value and unlocking that value through corporate events. To maximize returns for our investors, we reserve the right to make investment decisions regarding any security without notification except where notification is required by law. This post may contain affiliate links, consistent with the disclosure in such links. We manage diversified portfolios with a multi-year time horizon. Positions disclosed in articles may vary in sizing, hedges, and place within the capital structure. Disclosed ideas are related to a specific price, value, and time. If any of these attributes change, then the position might change (and probably will).
Editor's Note: This article discusses one or more securities that do not trade on a major U.S. exchange. Please be aware of the risks associated with these stocks.