It's safe to say that the merging of government and big business interests is not a popular idea among freedom-loving peoples. At best, these arrangements reek of the crony capitalism abhorred on both sides of the political aisle in the US. At worst, echoes of fascism emanate from this unholy alliance.
So why is Sinopharm (OTCPK:SHTDF, OTCPK:SHTDY) one of my favorite China healthcare bets, when their government has majority ownership of its stock?
To understand what Sinopharm is, we first need to recognize what it isn't. Sinopharm is not some bloated red-chip company propped up by the government to massage GDP growth numbers and maintain strategic control. In fact, their efficiency metrics compare very favorably to major private competitors. The largest rival to Sinopharm in the Chinese drug distribution & manufacturing market, Shanghai Pharmaceuticals, has consistently lower return on equity.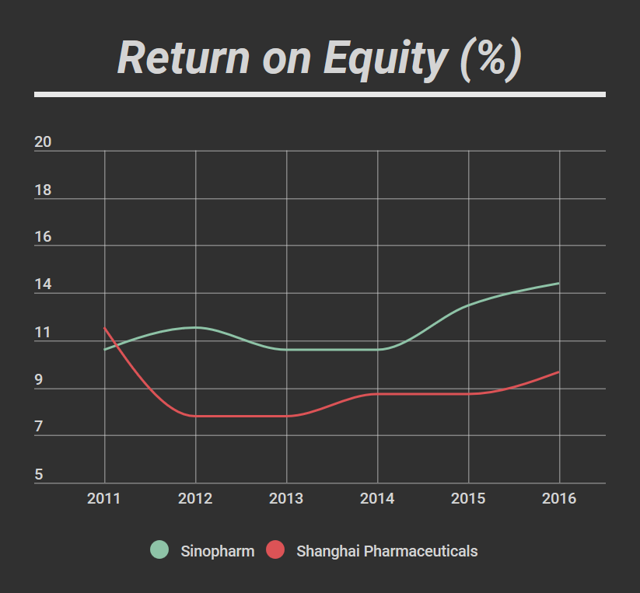 (Source: Created With Infogram Using Data From Morningstar)
Sinopharm is clearly committed to increasing shareholder value with this efficiency. Over the past 8 years they have grown their earnings per share by 438%. Their stock price has not kept up, with P/E ratios declining from 44x in 2010 to 18x today.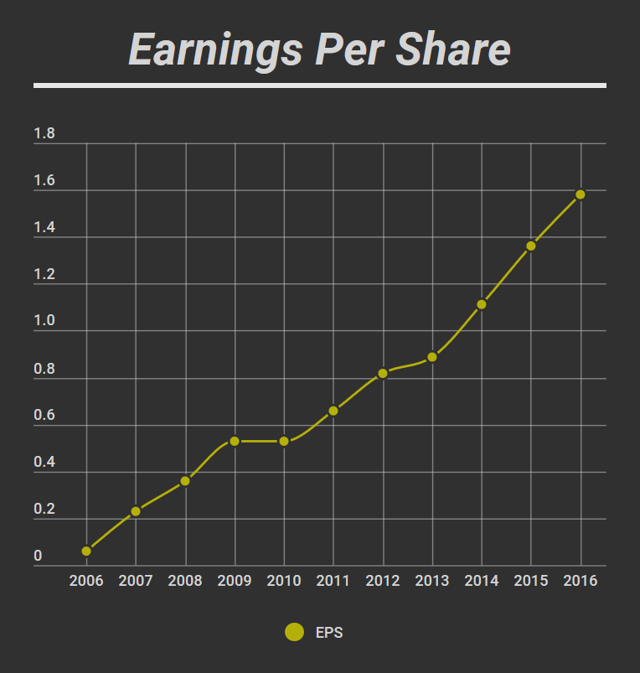 (Source: Sinopharm Investor Relations)
Rather than just resting on their laurels and relying on revenue growth, Sinopharm is hard at work increasing their efficiency. While many companies in the drug manufacturing & distribution industry in China are having trouble maintaining their competitiveness, Sinopharm is consistently improving their operating margins. This is partly due to internal reforms and increasing scale advantages, but also because they are successfully expanding into higher value-add healthcare sectors.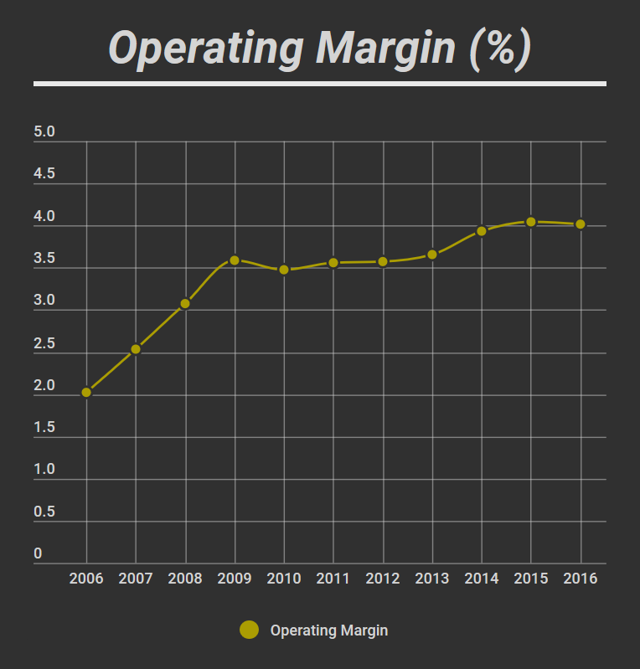 (Source: Sinopharm Investor Relations)
There is no reason to believe this growth is slowing down. As I explained in my previous article, the expansion of the healthcare industry in China is just getting started. As a company heavily focused on the domestic pharmaceutical market, Sinopharm is in great position to benefit from this. Additionally, new Chinese government regulations that aim to raise standards for pharmaceuticals will greatly benefit established players like Sinopharm over the small regional distributors and manufacturers that litter the market today. Compared to the rest of the world, Chinese pharma has a lot of consolidation to do. Globally, 35% of market share is controlled by the top 10 pharmaceutical companies. In China, this same market share is controlled by over 100 companies.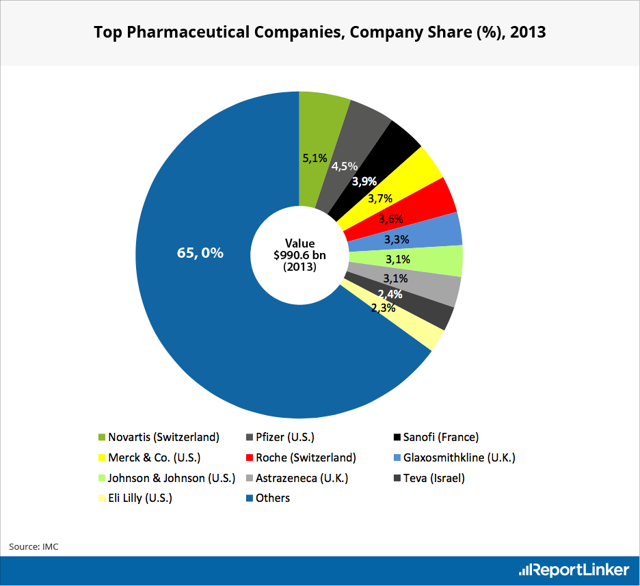 (Source: ReportLinker)
As the largest healthcare company in China, Sinopharm will benefit greatly from economies of scale and capital advantages when it comes to mergers & acquisitions. This is compounded by the fact that the government is actively pursuing policies to encourage these mergers and the growth of top conglomerates. Their size will also provide opportunities to expand vertical integration and tap foreign markets. Their private sector partner, Fosun Pharmaceutical, is already busy acquiring strategic foreign assets such as Ambrx in the US and Gland Pharma in India. Combining this growing drug pipeline with their unmatched logistics and distribution capacity means a very strong economic moat. Their partnership with government only underscores their stability, by seemingly exempting them from anti-trust lawsuits and other coercive measures down the line.
The Gland pharma acquisition also ties into a relevant geopolitical development that Sinopharm will likely be able to capitalize on in the more distant future, which is the "One belt, One road" initiative. This pet project of Xi Jinping aims to connect most of developing Eurasia through Chinese infrastructure investment and trade agreements. With the death of the TPP, it seems increasingly likely that there will be room for Chinese dominance in this space. These developing countries are the perfect target market for Sinopharm's assortment of affordable generics and biosimilars.
Finally, it's always good to have some assurance from institutional investors. Since none of us rogue agents have the resources to put boots on the ground and develop relationships with these foreign companies, it's nice to know that other established players have. In the case of Sinopharm, the links are impressive. Their list of investors and collaborators include such venerated firms as BlackRock, JPMorgan Chase, Citigroup, and Oppenheimer. This is a level of foreign institutional investment I have not seen in any of the other Chinese healthcare firms.
Disclosure: I am/we are long SHTDF.
I wrote this article myself, and it expresses my own opinions. I am not receiving compensation for it (other than from Seeking Alpha). I have no business relationship with any company whose stock is mentioned in this article.
Editor's Note: This article discusses one or more securities that do not trade on a major U.S. exchange. Please be aware of the risks associated with these stocks.