And I feel like I've been here before.

- David Crosby
I don't know at what point Presidential edicts threaten the future of our financial system. But we are not there yet. Edicts are nobody's favorite thing. They have a tin-pot dictator feel that chills the blood. But the fear is that the financial market effect of President Trump's current crop of edicts will soon be earnings multiples close to those of Russia, voiced by Josh Brown here and rapidly seconded by others. If American Rule of Law were dependent on the Executive branch for survival, it probably would not have outlasted the Whisky Rebellion of 1794.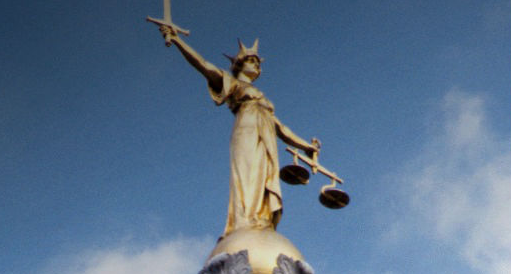 And the country did cross the white lines during FDR's Presidency, but found its way back.
President Trump has issued multiple edicts upon assuming office. I contend this is neither a surprise nor a threat. Further, I believe the implications for financial markets will soon be declared insignificant by those with no political axe to grind. Why? Because prices only change fundamentally in reaction to significant news. There has been none. A big dog has bit a man.
A president who attempts to implement his campaign promises is no surprise. And long-term financial market weakness is a result of increased uncertainty. But there is less uncertainty, not more, when a president attempts to keep his campaign promises.
On the other hand, it will be very surprising if President Trump, alone among the past presidents of my experience, reaches a point in his administration where the markets have a reasonable expectation that he will implement his campaign promises. The effects of that on financial markets would be seismic. But wait for six months before you arrive at this drastic forecast.
Ignore the edicts for medium-term market forecasting purposes.
It is always fashionable to bash presidents that govern by edict, but it is important to remember that the Trump Administration is not the first that has passed multiple edicts rather than wait for laws to support the policies for which the new president was elected. Thus, I object to some of the extremes I have seen in the press, predicting the imminent end of the Republic, or the end of Rule of Law in the United States, because of these edicts.
Presidential edicts are nothing new. Every president understands that among the alternative ways of governing, edicts have substantial drawbacks. Edicts result from these aspects of a president's administration:
The degree to which the last administration used edicts to govern.
The insignificance of the edict.
The president's opinion of the urgency of the situation.
The president's ability to convert his will into law, avoiding edicts.
President Obama governed by edict.
The Obama administration, with the wisdom of hindsight, overestimated the value to his supporters of changes wrought through his frequent resort to edict. A prominent example is his micromanagement of ecological issues. Whatever the virtues of a pipeline connecting the oil sands of Canada and fracking fields of North Dakota to the ultimate destination of these energy products, it was always predictable that unless such pipelines were to be opposed by multiple successor presidents, there would be pipelines.
The extensive use of edicts by President Obama was an open invitation to reciprocate in kind. The new edicts should come as no surprise from an administration whose differences with the outgoing president are as great as those of President Trump.
In short, edicts beget edicts.
The edicts must be relatively insignificant.
Insignificance is a relative matter. But a significance-reducing word that often renders a decision edict-worthy is the word "temporary." As it was with the president's decision to stop passengers in the air from entering the United States. Another measure of significance is cost. If the amount is in the billions, the topic might be edict-appropriate. In the hundreds of billions, no. The wall is on the financial border of edict-appropriate (pun intended), but the courts will decide.
The president's opinion of the urgency of the situation, and capacity to convert his will into law.
FDR is a good example of a president facing a series of urgent situations with both Congress and the public firmly behind him. He very aggressively addressed joblessness and poverty following his election. Most of his agenda did have the force of law, since FDR had a panicked Congress and a desperate public on a short tether.
But nonetheless, later, much of FDR's agenda was deemed unconstitutional and overturned. Nor did he shrink from denial of Constitutional freedoms. We must never forget the Japanese internment camps. Or that the Supreme Court briefly ruled them Constitutional.
If you are looking for a "close call," a time when the Rule of Law was threatened, you do not have to look far - FDR's administration had all the necessary ingredients, including Presidency for Life and a Supreme Court that cowered before him. But even then, in the fullness of time, the Supreme Court put the power grab back in the box.
President Trump is not in a position of strength remotely comparable to FDR's. Some of Trump's edicts will become law because they are Constitutional and have sufficient public support. Many won't.
But where is the tipping point?
We have a long way to go. The Trump Administration raises all the issues that were central to the mind of the framers of the Constitution. But I would submit that President Obama raised these issues as well. Much of what Obama "accomplished" is about to be undone by President Trump, for the simple reason that President Obama went well past his electoral mandate.
Why Rule of Law is not threatened.
The essential insight of the founding fathers was their awareness that they were captives of time and their personal prejudices. They did not believe they knew the laws that would be appropriate to the mid-twenty-first century. But they knew what they feared most. They were afraid of governments like those of Russia, Egypt, and Turkey. They were afraid the public would mortgage its freedom out of fear of the freedom of others. In short, the founding fathers were afraid of the power of despots such as Putin in Russia, Erdogan in Turkey, and Sisi in Egypt.
But the founding fathers were not naïve. They anticipated FDR. They anticipated the righteous actor. They realized there would be sudden changes in the mind of the body politic. There would be wars, both necessary and mistaken. And justified public fear of hatred, from foreign sources, of American good fortune and power. And that such threats demand rapid, temporary action. Which the American public got from Obama and is getting from Trump.
But the worst that either president can be accused of, to this point, is bad judgment. I doubt that FDR ever considered himself a tin-pot dictator. But I might be wrong about that.
Disclosure: I/we have no positions in any stocks mentioned, and no plans to initiate any positions within the next 72 hours.
I wrote this article myself, and it expresses my own opinions. I am not receiving compensation for it (other than from Seeking Alpha). I have no business relationship with any company whose stock is mentioned in this article.