Stocks discussed on the in-depth session of Jim Cramer's Mad Money TV Program, Wednesday, February 1.

When a company as big as Apple (NASDAQ:AAPL) rallies 6% in one day, it becomes a zero-sum game for other public listed companies, in Cramer's opinion. Many companies like Alphabet (NASDAQ:GOOG), Snapchat (CHAT) and Facebook (NASDAQ:FB) are winning due to the power of Apple by channelizing the power of their device to gain viewers.
In fact, Cramer thinks Facebook and Apple are a match made in heaven. Facebook reported strong Q4 numbers based on strength in mobile advertising. The Mad Money host said people cannot resist checking Facebook and Instagram on their iPhones.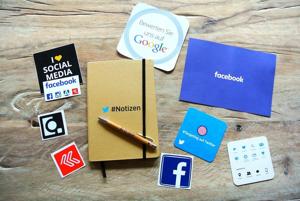 Many companies, like the bricks-and-mortar retailers, have lost due to Apple as well. "Apple is the mall. When I say that Apple is the mall, I also mean that if you were actually thinking of going to the mall, you probably ended up using your iPhone to comparison shop to be sure you weren't overpaying," said Cramer.
The better the iPhone, more the behavior changes from users. There are so many apps that one doesn't need a calendar, a camera, an encyclopedia, a watch, a CD player or even a trip to the bank. Users watch Netflix (NASDAQ:NFLX) on it, and Cramer suspects it may have even hurt ESPN (NYSE:DIS), so good is the screen quality of the phone.
Just like retailers are worried about competition from Amazon (NASDAQ:AMZN), what industry will Apple take margins from next? However, Cramer thinks industries should also think what they stand to gain from Apple.
"The convenience and power of the iPhone has probably taken away as many white collar jobs as the countries President Trump accuses of stealing our manufacturing jobs. Probably more so," he explains. Apple is not a capitalist that leaves destruction behind - it empowers individuals and lot of businesses, and it has created millionaires from the app store. Cramer calls it a symbol of progress.
More on Apple's recent quarter
Cramer reviewed the last blowout quarter from Apple, and he thinks the company has taken control of the narrative. Apple is just not about the iPhone, as its service stream revenue shows this is a software and subscription company.
"What has dogged Apple's stock for ages, what has kept its share price so low, at least in terms of its valuation, is the 'Blackberry-ization' (BBRY) issue. The notion that in the end the iPhone is just a device, and device companies eventually get wasted - as Blackberry did," said Cramer.
Investors never took Apple's service stream revenue seriously, and it took Apple almost two years to explain why the business is important. Its service revenue comprises 150 million paying subscribers (either paying directly or indirectly), and more importantly, the company expects it to double in four years. Cramer said service companies can grow even without them doing much as the users keep signing up.
Cramer called buying an iPhone like buying a razor, and the services and apps the razor blade of Apple's platform. He holds that the earnings and the stock multiple can go higher and AAPL can breach the $134 mark.
CEO interview - Nexstar Media Group (NASDAQ:NXST)
Nexstar Media is the nation's second largest TV affiliate, and the stock has rallied 53% in the last 12 months. Cramer interviewed chairman and CEO Perry Sook to know what lies ahead for the company.
Sook said Nexstar is still tied to its roots, with more than half the money coming from local news. "At our core we are a local service business. We produce local content, we help local businesses sell stuff, and that is our reason to exist," he said.
The last election season was strong for the company, and it is looking forward to the 2018 midterm elections. As print and radio business reduces, local business has good money. The company is also planning to raise its payout to 25% a year due to its free cash flow.
Sook also added that Nexstar works with a lot of small business, and he sees that the election uncertainty has passed and many are confident about the future.
CEO interview - H&R Block (NYSE:HRB)
Shares of H&R Block were one of the worst performers of 2016, as they lost 27%. Cramer interviewed CEO Bill Cobb to know what to expect from the company 2017.
Cobb stated that 2016 was not a good year for the company as it lost business due to online competition. It is making efforts to bounce back. H&R Block's partnership with IBM is expected to yield results, as they will roll out Watson in store locations to help customers find eligible tax deductions.
Cobb said the company will be aggressive in the coming year, and it already has a lot of new initiatives planned, including interest-free loans on customer tax refunds. Many people are not getting their refunds as they should, and they need to rethink how to do their taxes. H&R Block is aiming to provide the best outcomes both digitally and at its store locations.
Viewer calls taken by Cramer
CSX Corp. (NYSE:CSX): It's a richly valued stock. Book profits.
JetBlue Airways (NASDAQ:JBLU): The only airline stock Cramer recommends is Southwest (NYSE:LUV), as it's the most consistent.
Gilead Sciences (NASDAQ:GILD): Cramer called it a dead value stock. There is very little risk in the stock, and they company needs to grow via acquisitions.
Burlington Stores (NYSE:BURL): The new tax plan can hurt Burlington. Cramer doesn't like retailer stocks in general currently.
Electronic Arts (NASDAQ:EA): The stock is good, but Cramer prefers Take-Two Interactive (NASDAQ:TTWO).
Skyworks Solutions (NASDAQ:SWKS): Wait for it to come down, as Qorvo (NASDAQ:QRVO) also got hit.
NXP Semiconductors (NASDAQ:NXPI): It is worth more than what Qualcomm (NASDAQ:QCOM) is paying.
::::::::::::::::::::::::::::::::::::::::::::::::::::::::::::::::::::
Jim Cramer's Action Alerts PLUS: Check out Cramer's multi-million dollar charitable trust portfolio and uncover the stocks he thinks could be HUGE winners. Start your FREE 14-day trial now!
Get Cramer's Picks by email - it's free and takes only a few seconds to sign up.