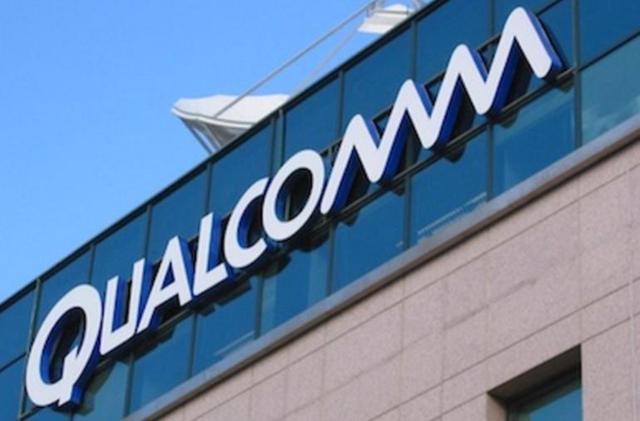 Source: ZDNet
Qualcomm's (NASDAQ:QCOM) Q1 revenue of $6 billion was $120 million shy of estimates, yet its $1.19 was a penny above expectations. As a high-flying tech company, it is never good to disappoint analysts. This is a particularly critical time for Qualcomm as it is under attack from regulators around the globe and Apple (NASDAQ:AAPL), one of its largest customers. Below is my takeaway on the quarter:
Stagnant Top Line
Qualcomm's was up 10% Y/Y, but down 3% sequentially. The company has made progress in signing up Chinese OEMs to its new licensing agreements. That drove Q4 '16 revenue up 11% sequentially. That traction appears to have ended this quarter, which was particularly disappointing. The culprit was licensing fees, which fell 8% sequentially, while equipment sales were flat. That said, operating income (excluding an accrual for an $868 million regulatory fine) was 27% of revenue. This is down from the 29% recorded in the previous quarter, and the year earlier period.
A 100 basis-point decline in operating income margin is a big deal when you consider the company's $6 billion quarterly revenue. Secondly, the EBIT margins (on a segment basis) for the licensing business ("QTL") are 85% versus 18% for the equipment segment ("QCT"); QTL also represents 67% of total EBIT despite representing only 31% of revenue. Declining licensing fees quarter over quarter could simply be a one-off event. If it happens consistently, then QCOM bulls should be worried.
Qualcomm Admits To What Apple "Really Wants"
Qualcomm is under attack from regulatory bodies and customers for its allegedly using its industry clout to charge excessive licensing fees. South Korea thumped the company for a fine of over $800 million for antitrust violations. It is questionable whether Qualcomm will have to reduce its licensing fees as a result. In my opinion, its $30 billion cash hoard will allow it to pay out fines with little or no disruption to the business. Apple, one of its largest customers, also sued the company for over a billion for excessive licensing fees. Apple made claims in the U.S. and China, and ultimately, there is no telling in whose favor the courts would rule.
Qualcomm countered that Apple's claims were without merit and it would fight them. Actually, both companies could be right. Apple's claim might not have legal merit, and Apple could deem Qualcomm's fees excessive. The $64,000 question is, "What does Apple really want?" Does it want money or lower fees? Management finally answered that question on the earnings call:
Qualcomm Management: Really, I mean, if you peal apart all of the arguments that Apple is making, as we said, we believe firmly that they are all without merit. In the end of the day, they essentially want to pay less for the technology that they are using. And it's pretty simple. And that's really the motivation. And again, they wrap a lot of stuff around that, which really we think overtime, we will be able to clearly show is false. But in the end of the day, they want to get to a lower payment. And we think that's not appropriate, given the value that we've established. We think they should pay a fair value, the fair value that we have established and our other licensees are paying. And that's unfortunately, why we're in dispute.
Qualcomm's settlement with China's National Development and Reform Commission ("NDRC") resulted in a hefty fine and a 35% effective cut on licensing fees to Chinese OEMs. Since a large percentage of Qualcomm's revenue came from China, in my opinion, China had the clout to convince Qualcomm to settle regardless of the legal merit. Apple and Samsung (OTC:SSNLF) now represent about 40% of Qualcomm's revenue.
Apple is also known to squeeze suppliers in order to garner better pricing. It is the 800-pound gorilla of the smartphone business. In an industry that is constantly evolving through technology, Apple has shown it has the innovation or the ability to copy others in order to maintain its perch. What Apple wants, Apple gets. I believe it will garner lower licensing fees from Qualcomm legally or commercially.
In the past, Samsung dropped Qualcomm's Snapdragon processors for certain of its smartphones; it used in-house processors instead. By Q4 2015, the full impact of the loss of Samsung's business was reflected on Qualcomm's financial results. Its total revenue for Q4 2015 fell about 6% sequentially, while operating income margins ticked down slightly. If Apple were to garner lower licensing fees from Qualcomm, the revenue hit could be in the single digits. However, the hit to Qualcomm's operating income could be much bigger given QTL's hefty margins.
Conclusion
It could behoove Qualcomm to cut licensing fees to Apple before Apple threatens to take more of its baseband modem business to Intel (NASDAQ:INTC) or by other measures. I expect Qualcomm's revenue and operating income margins to fall substantially lower going forward. At 14x earnings, I do not believe this risk is priced into the stock. Avoid QCOM.
Disclosure: I am/we are short QCOM.
I wrote this article myself, and it expresses my own opinions. I am not receiving compensation for it. I have no business relationship with any company whose stock is mentioned in this article.
Editor's Note: This article discusses one or more securities that do not trade on a major U.S. exchange. Please be aware of the risks associated with these stocks.