The future of transportation is heading toward a tremendous shift, which one would have only thought possible in movies. Our advancement in robotics and technology has made it possible for cars and other vehicles to be driverless. Experts believe the positives will outweigh the negatives, and that the future potential market for autonomous vehicles will be enormous. Analysts at Deutsche Bank have projected that the self-driving vehicle market could rise to around $120 billion in 2025. This article will discuss the stocks that can benefit from autonomous driving.
Alphabet (NASDAQ:GOOG) (NASDAQ:GOOGL), Tesla (NASDAQ:TSLA), and Mobileye (NYSE:MBLY) are in great position to benefit as the driver-less market comes to fruition.
Mobileye
Wells Fargo has recently reiterated its Outperform rating for shares of Mobileye. Ziv Aviram, the CEO of Mobileye revealed to the press that there is an increase in interest in the driverless vehicle market. He also stated that several automakers understand the value that Mobileye brings to the autonomous driving segment. These discussions are hints that Mobileye stands to gain many contracts among auto makers, which can accelerate Mobileye's earnings a great deal.
Mobileye currently has over 100 distributors spread among 50 countries. It also has wholly-owned subsidiaries in China and the United States that are aftermarket distributors as well as sales and marketing offices. Mobileye has more than 400 full time-equivalent employees involved in research and development, most of whom are in Israel. As Mobileye continues to meet with distributors and automakers regarding its autonomous driving technologies, it stands to increase its net income by a substantial percentage.
Net income stood at $68.45 million at the end of 2015 and analysts are optimistic that the coming years will be met with rising demand and interest shown in its sophisticated technology. Research and development costs were roughly $56.0 million in 2016, which represents 23.2% of its revenue. The research and development segment focuses on algorithms, including visual processing, camera control, vehicle control, and driverless sensing technologies.

Road maps have evolved a great deal since the paper folded maps in the glove compartments. Mapping is a vital component to making self-driving vehicles. Mobileye should help to secure government regulatory approvals and convince consumers of the safety involved with its technology. Its maps are able to interpret road conditions, and collect data, which makes it a leading player in the self-driving technology market.
"You will have intelligence in the car," something way beyond what current navigation maps show, said Amnon Shashua, Mobileye's co-founder and chief technology officer.
Mobileye says that its product Road Experience Management along with the live crowdsourcing data allow for accurate locations. Its software is capable of tracking landmarks such as traffic signs and road marks. The software also sends the information to the cloud, where the data is compiled and then shared.
Mobileye has already announced 10 production deals that include contracts from giant auto companies such as Audi (OTCPK:AUDVF), Nissan (OTCPK:NSANY), and BMW (OTCPK:BMWYY). An analyst at Goldman Sachs recommends it as a buy and raised his stock price target to $50, which is about 16% above the current stock price.
Google
Google began a self-driving project in 2009, which has advanced quite rapidly and gained much attention among technology companies and auto makers. Alphabet's self-driving segment was recently spun off to a separate company, called Waymo. Waymo has clocked in roughly 2 million miles of actual self-driving and one billion miles of simulated driving in 2016.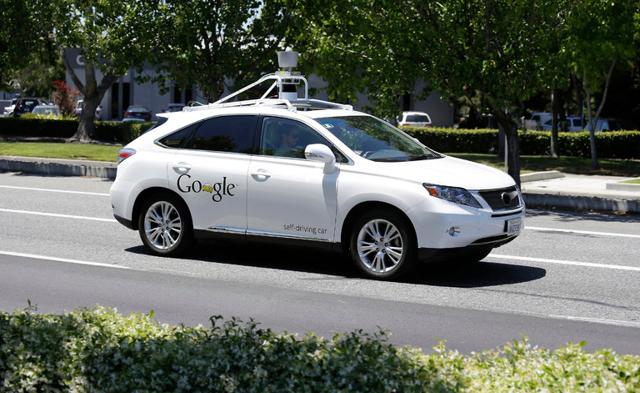 Waymo has created its own LIDAR technology. LIDAR technology is a method that measures the distance to a target by illuminating the objects or targets with a laser light. It sends out these light signals which bounce off objects nearby, in order to communicate to the self-driving vehicles what objects, such as other cars, trees, buildings, or people who are close by. This LIDAR technology is around 90% less expensive than former technologies and the hopes are that it will decrease the likelihood of a crash. Of course, crashes are bound to happen with driverless technology. However, it is believed that it will be much lower than the current rates of accidents.
Tesla and Elon Musk
Elon Musk, the CEO of Tesla Motors Inc. predicts fully autonomous cars in three years. Tesla's vehicles already have some self-driving features built in that allow drivers avoid collisions. Tesla recently started to add all of the necessary hardware to make all its vehicles fully capable of self-driving. The hardware is not activated in cars yet, and more data needs to be collected. Tesla announced that it will be using technology from Nvidia Corporation (NASDAQ:NVDA) to aid it in processing the visual information that will be gathered.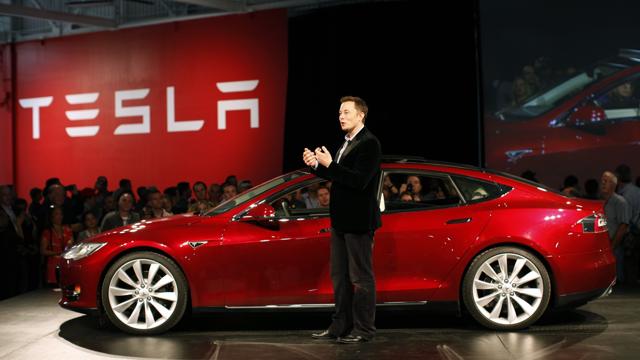 Legislation Passed in Certain States
Legislation has been passed in four states, including Washington DC, Nevada, Florida, and California. As of today, public road testing of self-driving cars is legal in California, Florida, Michigan, Nevada, Arizona, North Dakota, Tennessee, the District of Columbia, and Utah.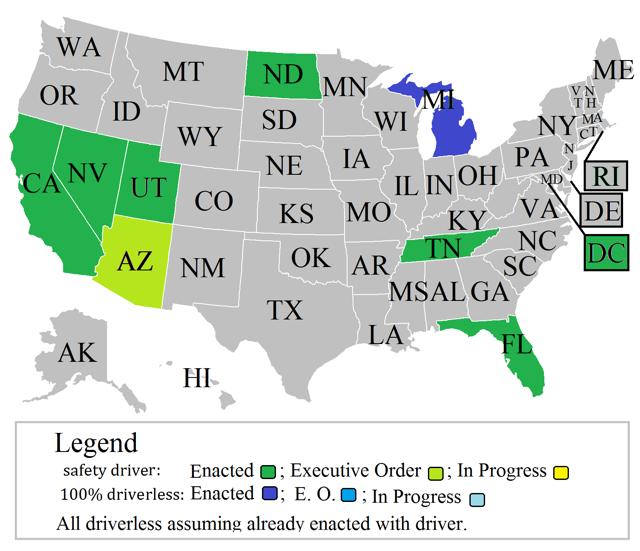 Accidents and Responsibility
Crashes are inevitable with driverless cars and companies involved in this driverless car market are fully aware of the consequences. Based on Google's accident reports, its test cars have been in 14 collisions, and 13 of those had been the other driver's fault. However, in 2016, the software of one of Google's self-driving cars caused a crash.
New bills are currently being worked on that addressed the issues of the responsibility of crashes. For example, who will be responsible for the crash? Should it be the owner of the car, or the manufacturer? Should the owner be responsible for controlling the vehicle at all times in case of a malfunction? These are regulations and moral issues still need to be worked out in more detail. Alphabet has also been in contact with insurance companies that have been open to working with Waymo in this potentially very lucrative market. By 2050, McKinsey consultants believe car accidents will fall by around 90%.
Main Takeaway
The autonomous driving market will most likely become extremely lucrative for technology companies that have been able to design the necessary equipment that provide safety and efficiency. Legislation and testing will continue to progress slowly as there are many complications and headwinds that will be faced. Dealing with the potential risk of human fatalities will prevent the courts and our government from making hasty decisions. Although this market is still in its infancy stages, investors should consider major players such as Tesla, Google, and Mobileye, which stand to benefit greatly in the future of the autonomous driving market.
Disclosure: I/we have no positions in any stocks mentioned, and no plans to initiate any positions within the next 72 hours.
I wrote this article myself, and it expresses my own opinions. I am not receiving compensation for it (other than from Seeking Alpha). I have no business relationship with any company whose stock is mentioned in this article.