After a recent sell-off following news reports of suspected insider trading the Swedish tech company Fingerprint Cards (OTC:FGRRF) is now trading at a PE of <8. Today's published year-end report apparently came as a negative surprise as the stock is trading down more than 3% (Thursday). Reading the report would make you believe the stock needs to go in the opposite direction. With a 55-60% market share in the growing market for fingerprint sensors for mobile units, great revenue and earnings, this company seems undervalued.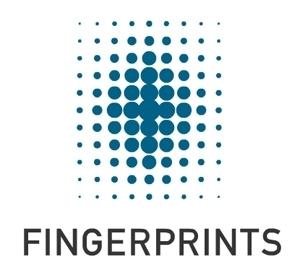 The fact that the former CEO and a board member were arrested on suspicion of insider trading a little over a week ago, doesn't do well for the stock price. I won't go into details, but the company doesn't have the best streak in terms of ethical behavior. In making my investment choice I do keep in mind that this is a Swedish company, which as a result will be heavily scrutinized for these actions. Sweden is the only place where the stock is seriously traded. This should drive the sell-off as well. Of course, I'm not justifying their actions, I'm trying to clarify why I am bullish on the stock despite all of this.
Over the last month the stock is down more than 20%. Today's year-end report shows a very healthy company despite the turbulent year.
Revenues up 129% YoY.
Earnings per share increased from 2.52 SEK to 6.50 SEK.
All financial key figures improved.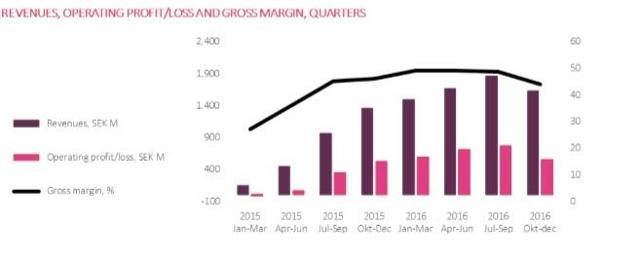 Source: Year-end report, Fingerprint Cards website
The company has been around for 20 years and is a specialist in making what has come into swing over the last few years. Now they are capitalizing on their experience. Even if they are badly ran (which is not my claim), the earnings show the real story here. They are well positioned in a market that has grown significantly and will grow more in the near-term future. There is strong competition in this market segment. This competition will grow. Fingerprint will lose market share. But, even at a market share of 20-30%, that will still mean huge future profits given the growth of the fingerprint sensors market.
Talking about competitors. Synaptics (NASDAQ:SYNA) is the most direct competitor and it trades at a PE of 52. Other competitors include Next Biometrics and IDEX, which have yet to generate positive earnings. Another company operating in the field is Qualcomm (NASDAQ:QCOM), which also trades at much higher multiples than Fingerprint.
In general it is quite exceptional for a tech company with such healthy earnings and great positioning in a growing market segment to be this much undervalued. I can see no other reason than the negative news surrounding the company driving shareholders out. The fact that the only decently traded listing is Stockholm doesn't help either. For some this will not be encouraging, but I would strongly recommend to trade it on NASDAQ OMX (STO:FING.B). The stock was trading at more than double its current price as early as June 2016. Since then earnings have only been up. It wouldn't be surprising if at current valuations Fingerprint is a potential take-over target. There were rumors of a bid by Samsung (OTC:SSNLF) a couple of years ago.
Disclosure: I am/we are long FGRRF.
I wrote this article myself, and it expresses my own opinions. I am not receiving compensation for it (other than from Seeking Alpha). I have no business relationship with any company whose stock is mentioned in this article.