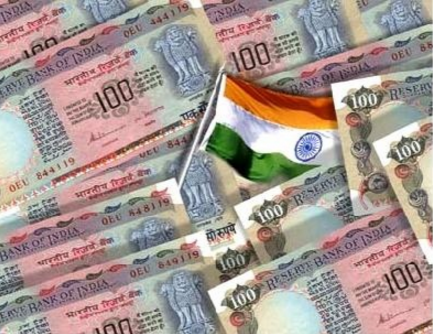 Overview
India's (NYSEARCA:EPI)(BATS:INDA)(NASDAQ:INDY)(NYSEARCA:PIN) budget for the FY2018 demonstrates the government's emphasis on reducing fiscal deficits and diminishing the uptake of debt to finance government initiatives. The upcoming budget is expected to lower the fiscal budget deficit to 3.2% in FY2018 and to 2.9%-3.0% in FY2019. The level of fiscal prudence and emphasis on balanced growth generally projects to be favorable for holders of Indian sovereign debt and looks to provide support for future price appreciation.
Other benefits include public spending on infrastructure, tax cuts to lower-income households, and support for small businesses through lower corporate tax rates. Greater infrastructure spending will benefit construction and materials companies and enhance the process of production and distribution in its economy. This works to augment productivity (and therefore growth) and can also limit the volatility in growth through the efficiency gains yielded over time. Low-income individuals will see their tax rates halved and small- and mid-sized corporations will receive the benefit of a tax cut from 30% to 25%.
Fuel subsidies are set for the equivalent of $3.75 billion in the upcoming budget and will go up with higher oil prices and down with lower oil prices. The idea is to keep consumer energy expenses down to boost disposable income, by which this can then flow into other parts of the economy. State-owned oil companies could also further consolidate their power through one or more mergers. While state-owned oil companies tend to be rare in developed economies, they are common in more mature emerging markets and can largely be seen as a positive force in their use as a conduit to guide favorable macroeconomic outcomes for a particular country or region.
The Problem of Public Sector Banks
However, the main apparent flaw in the budget remains the lower amount of capital budgeted for use in public sector banks. The country's banking system is dominated by 27 public sector banks (21 nationalized and 6 "state bank groups"). These control around 70% of the country's financial assets and are predominantly responsible for lending to large companies and in support of government-run projects. When India's economy slowed during the 2012-14 period, and the progress of public infrastructure projects fizzled, banks were encumbered with increasing concentrations of bad debt, approximately 4x as much (as a percentage of overall loans) as that of US banks, according to IMF and World Bank data.
The growing amount of non-performing loans as a percentage of total loans has accelerated since 2009 and is growing at a rate of 150-200 bps per year. Given government preference for some sectors at the expense of others, the lack of a pure free-market mechanism appears to, at least to some degree, impact the optimal distribution of lending. The rise in problem loans creates an increased need for capitalization and without larger dedicated amounts, increases the risk profile of these institutions. For the FY2018 budget, India will allot $1.5 billion worth of rupees toward equity infusions for public sector banks, down from $3.75 billion for the FY2017. This doesn't bode well for public sector banks as attractive investments generally, but also fails to adequately address risks inherent in the system and weighs on the price of government debt.
At the moment, many Indian corporations are either reluctant to borrow (due to high costs) or can't due to banks' reluctance to lend due to the increasing concentration of bad loans. This pushes down investment spending and future economic growth capacity.
Other Fiscal Impacts
The country's demonetization policy is initially promoting a slowdown in growth as a consequence of diminished consumer purchasing power. With INR 1000 (USD$14.88) and INR 500 ($7.44) notes pulled from circulation, consumers will be forced to put more of their transactions in electronic form. This helps reduce corruption and black/gray market activity and puts more economic and financial expenditures in traceable - and thereby taxable - form. The goods and services tax ("GST") also attempts to simplify the tax system and reduce loopholes that facilitate tax avoidance. Each individual state in India will be impacted a bit differently.
The assimilation of these changes and their impact on government revenue will nonetheless take time as consumers, businesses, and other economic and financial entities adapt to the new (or forthcoming) changes and incentives in place.
Conclusion
India's fiscal budget emphasizes spending initiatives that will work to reduce deficits to around 3% of GDP within two years and limit the amount of debt that must be issued to meet these deficits. Demonetization and the goods and services tax will work to broaden the country's tax base and formalize a greater portion of its economic activity, though will take time.
The only true point of concern is the limited amount of capital that's been reserved for injection into public sector banks, at just 40% of the FY2016 total. As the bad loans have piled up, public banks' capitalization requirements have increased in conjunction. Without a sufficient boost in capital reserves, the overall level of systemic risk in the economy increases.
Nonetheless, India provides one of the strongest emerging market profiles available, with 6.5%+ growth, manageable inflation, a growing middle class, moderate leverage, a broadening revenue base, and a less trade-reliant economy than other developing Asian economies. Its 10-year bonds at 6.4% yield still provide a compelling risk/reward profile. I believe its economy is strong enough and improving to the point where the 10-year yields could fall below 5% by the end of the decade.
Disclosure: I am/we are long 10-YEAR INDIAN GOVERNMENT BONDS.
I wrote this article myself, and it expresses my own opinions. I am not receiving compensation for it (other than from Seeking Alpha). I have no business relationship with any company whose stock is mentioned in this article.