Shares of Portola Pharmaceuticals (NASDAQ:PTLA) are down over 10% in the past year, although they've run up quite nicely since December.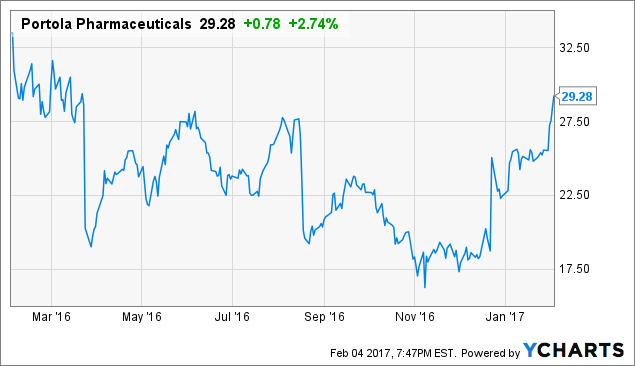 PTLA data by YCharts
It is my belief that the company offers both medium and long-term upside, and I'll share why with readers below.
Sporting a market capitalization of around $1.6 billion, the company has $274.6 million of cash on hand per its third quarter earnings report. That number doesn't include the recently signed agreement with HealthCare Royalty Partners, whereby it is receiving $50 million at closing and up to $100 million if the FDA approves its lead asset. I applaud management for raising funding in a way that does not dilute shareholders - in return for said funding, the company has agreed to a tiered, mid-single digit royalty based on sales of andexanet alfa (AndexXa). Once the maximum total royalty payment hits 195% of the $150 million funded, the agreement expires. Also not included in that cash number is a $50 million loan from Bristol-Myers Squibb (NYSE:BMY) and Pfizer (NYSE:PFE), to be repaid through royalties on AdexXa commercial sales. Thus, it appears the company is properly funded into 2018, time enough for shareholders to see significant value created as key material events take place.
A quick glance at the company's pipeline reveals two late stage drug candidates and a third early stage asset, all wholly owned (with the exception of Japan rights for AndexXa).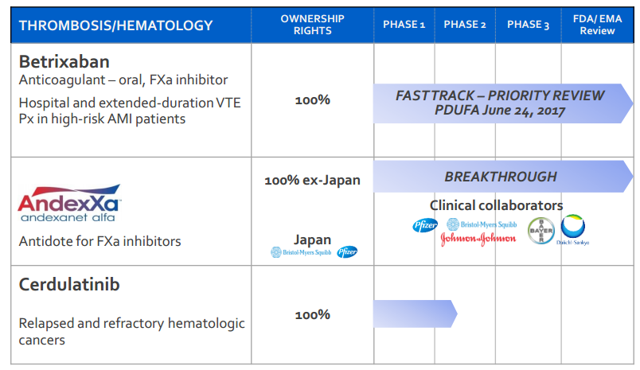 Figure 2: Pipeline (source: company presentation)
Betrixaban is being indicated for the prevention of venous thromboembolism (VTE) in high-risk acute medically ill patients. Originally heparin and warfarin were utilized for prevention, but they are currently being replaced by non-vitamin K antagonist oral anticoagulants (NOACs). NOACs have similar efficacy and safety profile but are much more convenient. As a newer NOAC, betrixaban potentially has several advantages over competition, including lower likelihood of drug to drug interaction and a longer half-life leading to lower variability.
In the pivotal Phase 3 APEX study, 7513 patients were enrolled and the superiority of oral betrixaban over standard duration injectable enoxaparin was assessed. Betrixaban reduced the incidence of VTE compared to enoxaparin in the primary efficacy analysis subgroup (n=3870), narrowly missing statistical significance with a p-value of 0.054. In pre-specified analyses of the primary efficacy analysis subgroup as well as in the overall study population, VTE was also significantly reduced (p=0.006).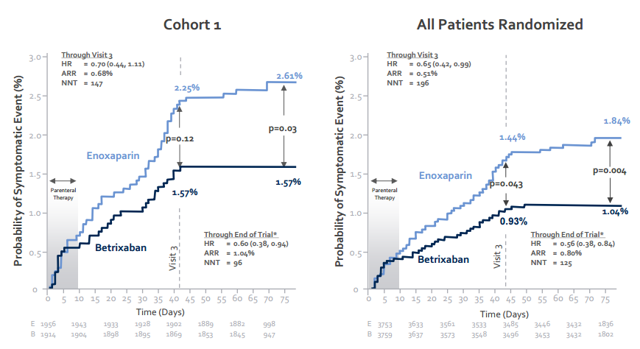 Figure 3: VTE outcomes through day 35 and end of study (source: company presentation)
So, in a nutshell, the overall study and cohort 2 delivered the desired result, while cohort 1 failed by just a hair. Management still believes the data is sufficient to get the drug through FDA approval.
With a PDUFA date of June 24th, I wouldn't be surprised to see shares run up prior. Assuming a positive outcome (a big "if"), the drug could be approved and launched by August. In the fourth quarter, we anticipate the CHMP opinion, followed by a potential EMA (European Medicines Agency) approval in the first quarter of 2018.
As for the $2 billion AndexXa market opportunity, currently there are an estimated eighty thousand annual US hospital admissions for direct oral FXa inhibitor bleeding, a number which could grow to over five hundred thousand by 2020. Factor FXa oral anticoagulants, while having many advantages over older generation treatments such as warfarin, are limited in that they don't have a reversal agent. This is necessary in case a patient experiences an episode of major bleeding or requires urgent surgery. Granted the coveted Breakthrough Therapy Designation by the FDA and expected to easily gain approval, AndexXa instead was the subject of a CRL (complete response letter) in August last year, a reminder to investors of the risks inherent in the biotech arena.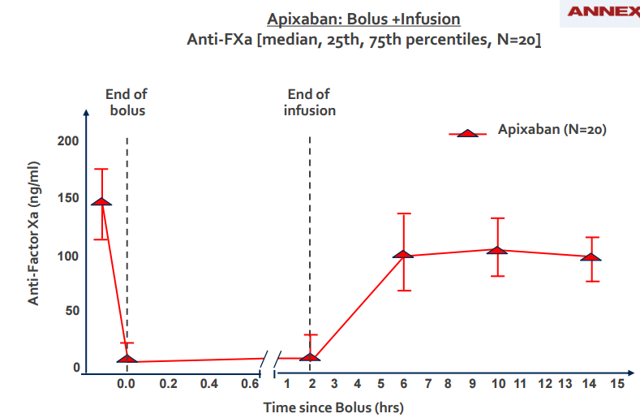 Figure 4: Interim results show AndexXa rapidly decreases Apixaban Anti-FXa activity (source: company presentation)
The company hopes to address key issues (process data, additional assays, etc.) raised and resubmit the BLA (biologics license application) in the second quarter. FDA approval could potentially come by year end, while other potential catalysts include a CHMP opinion in the fourth quarter with EMA approval in the first quarter of 2018. As the first and only antidote to reverse Factor FXa inhibitors, I imagine the company could benefit from an FDA influenced by a Trump Administration focused on a more efficient approval process and taking away obstacles that keep smaller companies from bringing treatments to market.
As for early stage asset cerdulatinib, a selective inhibitor of both SYK and JAK kinases, the drug has potential advantages over currently approved BTK inhibitor ibrutinib or idelalisib. Cerdulatinib is able to induce CLL cell death and block proliferation of ibrutinib-resistant primary CLL cells and BTKC481S-transfected/ibrutinib-resistant lymphoma cells.
In a Phase 1/2a dose escalation study in patients with relapsed/refractory chronic lymphocytic leukemia or non-hodgkins lymphoma, early results were quite intriguing.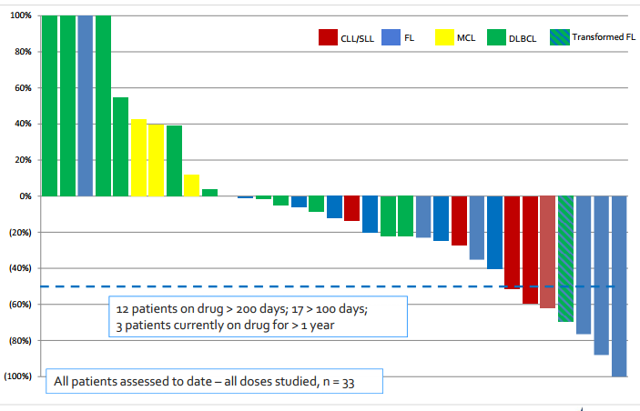 Figure 5: Investigator assessed best change in tumor size (source: company presentation)
Additionally, the safety profile of cerdulatinib versus ibrutinib and idelalisib appears superior, with discontinuation rates of patients due to adverse events of 7% versus 11% and 20% for the latter two. The superior safety profile was also highlighted in lower rates of various grade 3 AEs.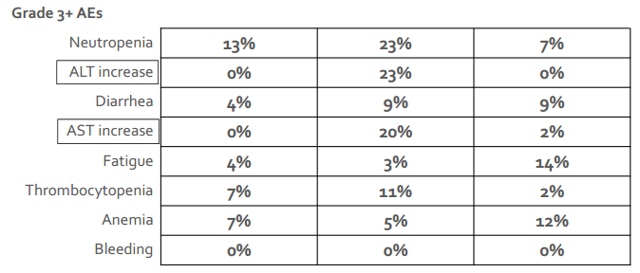 Figure 6: Grade 3+ AEs (source: corporate presentation)
The primary completion date for the study is January 2018, and data updates throughout the year could also provide more insights into the drug's potential in various settings and durability of responses.
To conclude, I wouldn't be surprised if many investors are turned off to this idea after seeing the steep rebound in share price since December. However, looking at a longer time frame, shares are still down slightly over the past year, and the company has three high potential drug candidates with two nearing critical catalysts that could propel shares higher.
Risks are high here in my opinion, as it's always possible that Betrixaban or AndexXa get the regulatory down-thumb, resulting in more quarters of cash burn as investors wait for the company to reach the goal line. Dilution is possible, but not expected until year-end 2017 or into early 2018.
It is my belief that cerdulatinib is not included in the current valuation and could provide material upside as data is forthcoming for this program. Additionally, the company may choose to partner any one of its three assets, though it appears for now management desires to retain as much upside as possible.
Portala appears to have potential in both the medium and long term, being played first as a runup into possible regulatory approval and holding a portion of shares later on as the company (hopefully) begins its transition into a commercial stage company.
Both late stage assets appear to demonstrate sufficient activity in their indications, and thus I estimate potential downside back to the $17 level or so in the event of further regulatory setbacks, although I doubt a fall in share price would be that extreme. Risk averse investors would do well to only hold on to a portion of their shares into binary events (i.e. regulatory decisions), only as much as they feel comfortable with and the potential loss or gain involved.
Author's Note: My goal is to identify undervalued stocks for my readers with favorable risk/reward profiles and catalysts that could propel shares higher. I categorize ideas into near-term, medium-term (months to a year), and long term (multi-year), based on when I expect outperformance to potentially occur. If that interests you, consider clicking the FOLLOW button at the top of the article next to my name.
Disclosure: I/we have no positions in any stocks mentioned, and no plans to initiate any positions within the next 72 hours.
I wrote this article myself, and it expresses my own opinions. I am not receiving compensation for it (other than from Seeking Alpha). I have no business relationship with any company whose stock is mentioned in this article.