A Unique Business Model
This is an update of real estate investment trust W.P. Carey Inc (NYSE:WPC). In a June 22, 2015 article, "W.P. Carey: A Real Estate Investment for All Seasons," I recounted the company's history and described its unique business model.
For me, the two key takeaways were:
W.P. Carey was a real estate asset management company with a history of managing investors' money in dedicated funds long before it became an owner of a portfolio of net-lease properties. Its status as a real estate investment trust is a relatively new development in the company's history.
The company's founder, William Polk Carey, began his career as an international investor. WPC's global perspective is not an afterthought. Some investors avoid WPC because of its global exposure, but it is part of the company's DNA.
W.P. Carey has maintained a dual focus: (1) a manager of investors' money through various non-traded real estate funds; and (2) a manager of a publicly traded real estate investment trust.
The company sees a strong advantage in the synergies of these two enterprises. They have a long history of investing money in real estate for high net worth individuals, which has been particularly helpful by providing operational liquidity during bear markets. It has created win-win situations by providing acquisition opportunities for the REIT to add some of the non-traded assets to its balance sheet.
Working Through an Identity Crisis
WPC went through an "identity crisis" that began when it announced in November 2015, that it was considering a "pivot" to break up the company into possibly three entities: a U.S. net lease REIT that would own and manage domestic commercial properties, an international net lease unit, and an asset management company to create non-traded REITs and other alternative investment products. Apparently, the movement toward this pivot was spearheaded by then-CEO Trevor Bond, perhaps motivated by the belief that some analysts and some investors believed the multiple divisions were either confusing or could create conflicts of interest between the REIT and the non-traded funds.
The status quo prevailed and the pivot was abandoned. In February, 2016, Bond resigned as CEO and was replaced by board member and former CFO Mark DeCesaris. It appeared that perhaps some of the longer-tenured board members (and/or significant investors who date back to the William Polk Carey era) did not want to abandon the successful multi-prong business model, perhaps because WPC's asset management business predated their existence as a net-lease REIT.
Current Net Lease Portfolio
As of September 30, 2016, WPC's net lease portfolio included 910 properties valued at $8.4 billion. The portfolio had 91.8 million square feet leased for an average of 9.4 years to 222 tenants, for a 99.1% occupancy rate.
Google's Venice, California building with a binocular-shaped facade is leased from W.P. Carey.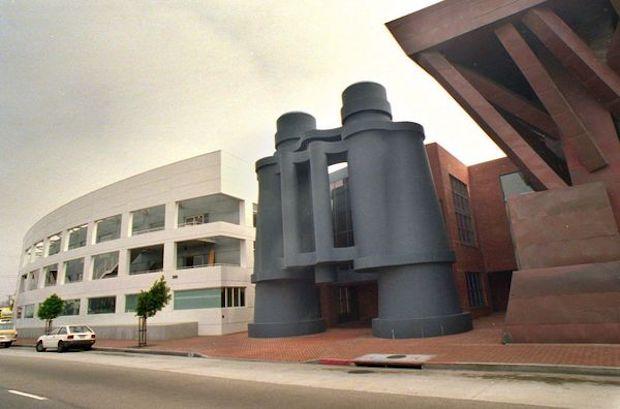 (Photo from LATimes)

Global since inception, the top four tenants (as of 9/30/2016) represented four different countries. They are, pictured from left to right:
Heilweg, Retail Stores, Germany, 4.9%
U-Haul International, Self-Storage, U.S., 4.7%
State of Andalusia, Office, Spain, 3.9%
Carrefour France SAS, Warehouse/Distribution, France, 3.9%




(Photos from WP Carey website)
WPC's other top ten tenants are:
Pendragon plc, Retail Stores, U.K., 3.1%
Marriott International, Inc., Hospitality, U.S., 2.9%
Forterra Building Products, Industrial, U.S. & Canada, 2.5%
True Value Company, Warehouse/Distribution, U.S., 2.2%
OBI Group, Retail Stores, Poland, 2.2%
UTI Holdings, Inc., Learning Centers, U.S., 2.1%.
Here's a breakdown of the industries represented in W.P. Carey's portfolio:
| | | | |
| --- | --- | --- | --- |
| Retail Stores | 20% | Consumer Services | 10% |
| Automotive | 6% | Sovereign & Public Finance | 6% |
| Construction & Building | 5% | High Tech Industries | 5% |
| Hotel, Gaming & Leisure | 5% | Beverages, Food, Tobacco | 4% |
| Containers, Packaging, Glass | 4% | Transportation | 4% |
| Media | 4% | Capital Equipment | 4% |
| Cargo | 4% | Business Services | 2% |
| Warehouses | 2% | Other | 14% |
Here are the geographic locations of the portfolio:
| | | | |
| --- | --- | --- | --- |
| United States | 63% | Germany | 9% |
| France | 6% | United Kingdom | 5% |
| Spain | 4% | Finland | 3% |
| Poland | 3% | Other | 8% |
Here are the portfolio property types:
Industrial (28%)
Office (25%)
Warehouse/Distribution (18%)
Retail (16%)
Self-Storage (5%)
Other (10%)
Here are the lease expiration dates: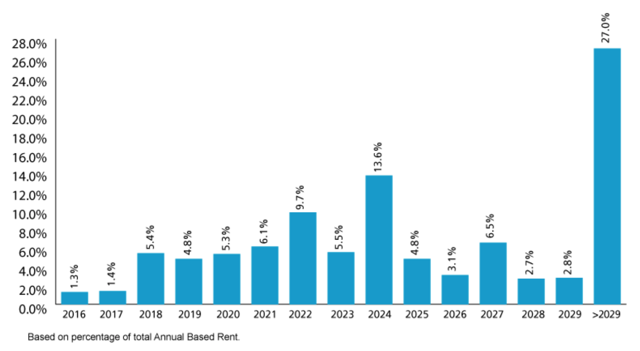 A recent addition to the WPC portfolio was ABC Group's $145 million sale-leaseback in 2016 of 15 properties in the U.S., Canada and Mexico. ABC, a portfolio company of Cerberus Capital Management, is a leading full-service supplier of molded thermoplastic components and systems to the automotive industry.
The transaction included 2.4 million square feet of vertically integrated manufacturing facilities representing the majority of ABC's North American footprint. The 15 properties are leased on a triple-net basis for 20 years, including annual CPI-based rent escalations.

(Graph, ABC photo and property data from the WP Carey website)
Management
As mentioned above, Mark J. DeCesaris was appointed Chief Executive Officer in February 2016. He has served as a Director since 2012. DeCesaris was Chief Financial Officer from 2010 to 2013 and served as Acting CFO from 2005 to 2010. Before joining WPC, DeCesaris was Executive Vice President for natural gas utility Southern Union Company.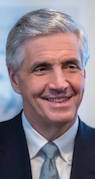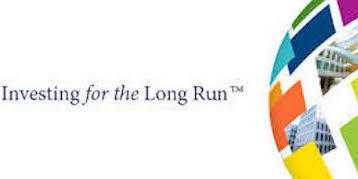 Photo of Mark DeCesaris and logo graphic from 2015 Annual Report)
Jason Fox was appointed President in 2016. He served as Head of Global Investments from 2015 to 2016 and Co-Head from 2011 to 2015. Fox manages the investment and asset management activity and oversees the sourcing, negotiating and structuring of acquisitions on behalf of WPC and its series of non-traded REITs. Fox has been responsible for over $10 billion of acquisitions.
Thomas E. Zacharias is Chief Operating Officer and head of the Asset Management Department. He oversees domestic and international asset management activity.
Toni Sanzone was appointed Chief Financial Officer in February, 2017, after serving as interim CFO 2016 since October, 2016. She served as Chief Accounting Officer since 2015. Sanzone joined W. P. Carey in April 2013 as Global Corporate Controller.
John J. Park is a Managing Director and Director of Strategy and Capital Markets. He joined Carey as an investment analyst in 1987. He led transformational transactions including consolidation and listing of CPA:1-9 as Carey Diversified LLC in 1998, its merger with W. P. Carey & Co. Inc. in 2000, liquidity transactions of CPA®:10, CIP®, CPA®:12 and CPA®:14 and the merger with CPA®:15 and REIT conversion in 2012.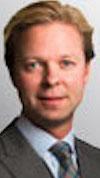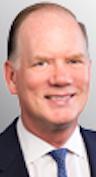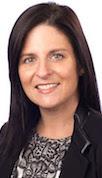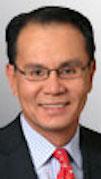 (Photos of Fox, Zacharias, Sanzone and Park from WP Carey website)
F.A.S.T. Graphs and DRIP Investing Resource Center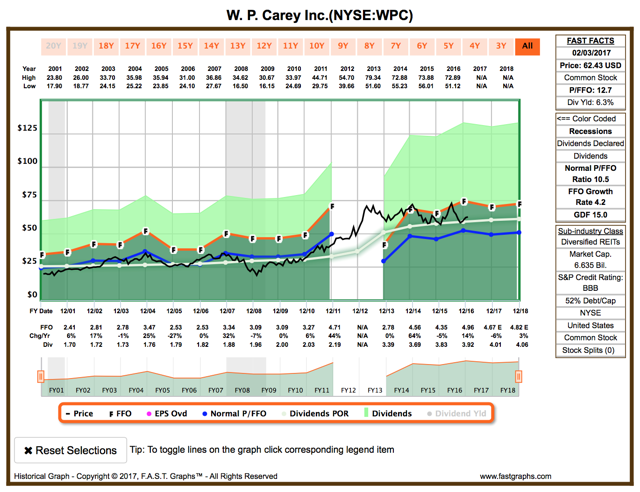 (Graph from F.A.S.T. Graphs)
I chose the FFO option since WPC is a REIT. The 2012 figure is not meaningful since this was the transition year from an investment company corporate status to REIT status.
F.A.S.T. Graphs shows the dramatic increase in WPC's price per share following the conversion to a REIT.
The S&P credit rating is BBB. Debt is 52% of capitalization.
The current price/FFO ratio of 12.7 is above the normal P/FFO ratio of 10.5, but below the fair value P/FFO ratio of 15.0. So, the price is well in undervalued territory. The graph indicates with clarity the significant increase in the dividend payout ratio of FFO after the conversion to REIT status.
David Fish's Drip Investing Resource Center provides dividend information about W.P. Carey since it has raised the dividend for 20 consecutive years, making it a Dividend Contender.
The DIRC shows WPC's 1-year dividend growth rate to be 3.0%, its 3-year DGR at 7.4%, it's 5-year DGR at 13.1%, and its 10-year DGR at 8.1%. (The 10-year period includes the pre-REIT period.) It is worth noting that the dividend growth rate has dropped in recent years, which may be one reason for WPC's relatively high yield. The total dividend return for WPC (or "Chowder Rule" number) is the 5-year dividend growth rate of 13.1% plus the current yield of 6.3%, for 19.4.
W.P. Carey has raised the dividend quarterly since 2001, and has paid three special dividends. So, I have found slight variations in the way investment services have reported their dividend history. I was not able to reconcile the dividend information between F.A.S.T. Graphs and David Fish's numbers, so I'm presenting the data from the WPC website:
| | |
| --- | --- |
| Paid During the Calendar Year | Amount |
| 2016 | 3.904 |
| 2015 | 3.812 |
| 2014 | 3.605 |
| 2013 | 3.18 |
| 2012 | 2.345 |
| 2011 | 2.132 |
| 2010 | 2.02 |
| 2009 | 1.988 |
| 2008 | 1.938 |
| 2007 | 1.859 |
| 2006 | 1.812 |
| 2005 | 1.78 |
| 2004 | 1.749 |
| 2003 | 1.73 |
| 2002 | 1.714 |
| 2001 | 1.696 |
This does not include special dividends of $.11 paid in January, 2014; $.30 paid in January, 2010, and $.27 paid in January, 2008.
With the $.99 quarterly dividend paid in January, 2017, WPC has raised the dividend for 63 consecutive quarters since the $.425 paid in July, 2001. At the present rate of $.99 per quarter, the annual indicated dividend is $3.96.
Q3 2016 Update
WPC reported adjusted funds from operations (AFFO) of $1.34 for the quarter ending September 30, 2016, which was up 13% compared to AFFO of $1.19 for the Q3 2015 period. $1.22 was contributed by owned real estate and $.12 was contributed by WPC Investment Management operation. The company guidance for full year 2016 AFFO is between $5.05 and $5.15.
During the first three quarters of 2016, WPC took advantage of their elevated stock price by issuing 1.25 million shares at a weighted average price of $68.52 per share.
During the Q3 earnings call, analyst Michael Bilerman of Citi pressed CEO Mark DeCesaris about the sale of their Carrefour France properties at less than optimal prices. Carrefour was among their top four tenants. DeCesaris pointed out that WPC had held the assets for 15 years and over that period had generated a rate of return above 20%.
Management stated that one of its main initiatives continues to be improving the quality of the portfolio through acquisitions and proactive asset management, both extending weighted average lease term and selectively disposing of assets.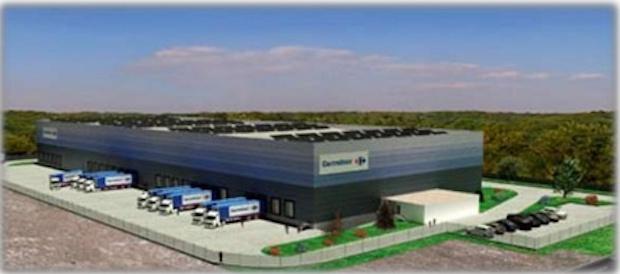 Photo of Carrefour warehouse from Slideshare.net
At the end of the third quarter net debt to enterprise value stood at 37.6% and total consolidated debt to gross assets was 49.2%. The company's S&P credit rating is BBB, and in 2016, S&P raised the rating of WPC's unsecured notes from BBB- to BBB with a stable outlook. Moody's reaffirmed their Baa2 rating with a stable outlook. Both agencies acknowledged the progress WPC has made in growing their unencumbered pool.
Management stated that over time it expects to replace some of the mortgage debt with lower-yielding bonds. Here is WPC's capitalization as of September 30, 2016: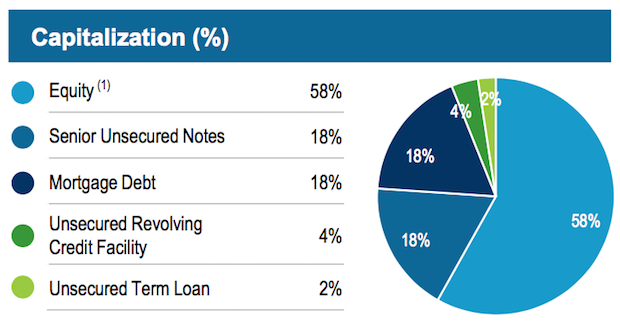 (Capitalization graph from WPC 2016 Q3 Investor Presentation)
W.P. Carey has a significant amount of mortgage debt that will mature in 2017 and 2018. One thing to watch in coming months is whether it is able to refinance this with long-term unsecured debt or bonds at lower interest rates. Here's a table of its debt maturities from the Q3 2016 supplemental material: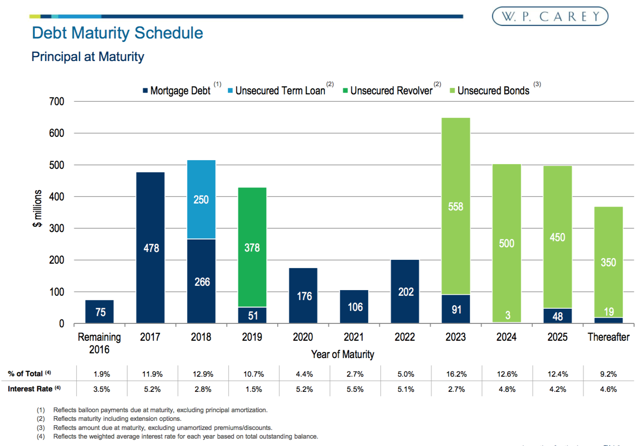 (Graph from WPC website)
The next quarterly earnings call will be Friday, February 24, 2017, at 10 AM (EST).
Other Seeking Alpha Articles
The title of a January 19 article by Khojinur Usmonov, "Buy W.P. Carey for Portfolio Diversification and Income Despite Risks," captures his thesis. He sees WPC balance sheet as risky relative to its peers, though still manageable and with investment grade ratings. Though the dividend growth is slowing, the yield is still high.
In his December 20 article, "W.P. Carey: Feeling Greedy Or Fearful?," Brad Thomas notes three unique aspects of WPC:
International exposure;
95% of its leases have either fixed or CPI-based contractual rent increases; and
Carey's Investment Management business: "By raising equity through the non-traded REIT channels, the company has been able to build an impressive collection of assets and then merge them with the public business, W.P. Carey."
In a December 16 article, "W.P. Carey: A High-Yield REIT With 18 Consecutive Years Of Dividend Increases," Simply Safe Dividends notes three distinctive features:
Greater global diversification;
Its properties are spread out over more REIT sectors than most REITs; and
Its highly successful investment management division.
Why I'm long WPC
WPC is my third longest holding, with the initial purchase made in July, 2009 at $23.99. (The two longest holdings are Genuine Parts (NYSE:GPC), since February, 2008; and Johnson & Johnson (NYSE:JNJ), since July, 2009. I seriously considered selling WPC during the November 2015-February 2016 period when management was obviously divided about their strategic plan. That is the only time since 2009 that I have considered closing the WPC position.
In November, 2016, when the price seemed unreasonably low, I added some shares of WPC around $57, making it about 2.4% of the portfolio. In early February, 2017, I brought WPC back to my desired allocation of 1.8% of the portfolio by selling some shares at $62.22.
I'm long WPC because I welcome the international real estate exposure it brings to my mostly US portfolio, even though current political mood in the US and elsewhere is populist, nationalist, and protectionist. I view this as temporary, as my children remind me, "the Baby Boomer's last hurrah."
The investment world has become more globalized, and this will continue unless civilization self-destructs by through terrorism or an unintended technological disaster. One of the memorable quotes amid the recent political engagement with the business community came after then President-elect Donald Trump met with United Technologies UTX CEO Gregory Hayes to encourage their Carrier division to continue to make Carrier products in Indiana. In a CNBC interview with Jim Cramer, Hayes said, "This country was founded on two principles, right? Immigration and free trade."
I'm long WPC because I like its operating divisions, including the asset management division and their history of integrating some of their managed non-traded funds into the net-lease portfolio. These multiple endeavors make WPC more difficult to analyze, but they also offer some valuable flexibility.
Things I'm Watching
It appears that the management team is solidifying under the leadership of CEO Mark DeCesaris and President Fox. The newly appointed permanent CFO Toni Sanzone complements the long tenure of Thomas Zacharias and John Park.
I'm willing to be patient with WPC as the new leadership team charts their future. I've always been impressed with President Jason Fox. Current CEO Mark DeCesaris is a "numbers guy," and over time I expect he will become more nimble at handling analysts' abrasive questions (such as those raised by Michael Bilerman in the Q3 earnings call).
One of the items reported in the Q3 2016 earnings call was a major effort to converse with WPC's investor base, to interpret the REIT's strategy with more transparency. CEO DeCesaris said that although the company has a 40+ year history, it is relatively new as a publicly traded REIT and he believes it has suffered from being somewhat unknown in the investing community. An unstated, though obvious part of this effort, is to expand the REIT's investor base. I appreciate management's efforts to be more transparent, particularly after a confusing and apparently bruising internal struggle to agree on a strategy.
Finally, one of my concerns about WPC is its S&P BBB credit rating. This is one notch lower than the BBB+ rating given to net lease peers Realty Income (NYSE:O) and National Retail Properties (NYSE:NNN), two notches lower than the A- rating given to Federal Realty (NYSE:FRT), and three notches lower than the A rated Simon Property Group (NYSE:SPG). I am encouraged by S&P's May 18, 2016 review of WPC, which included this statement:
"NEW YORK (S&P Global Ratings) May 18, 2016--S&P Global Ratings today raised its issue-level rating on New York-based W.P. Carey Inc.'s unsecured notes to 'BBB' from 'BBB-'. At the same time, we affirmed the 'BBB' corporate credit rating on the company. The outlook is stable.

"The upgrade of WPC's unsecured notes follows the company's conclusion of its strategic review process. WPC reaffirmed the strategic direction of its diversified business model, which indicates that the company will remain committed to growing its unencumbered asset base through pay down of secured debt and through continuous asset recycling," said credit analyst Fernanda Hernandez.

"The outlook on WPC is stable. We believe WPC's large portfolio of triple-net real estate assets will exhibit steady performance given the portfolio's diversity and the stability of the leases. We also expect the company's financial profile will be unchanged with fixed-charge coverage in the low- to mid-2x area and debt to EBITDA in the mid-6x area, given the company's generally debt-neutral acquisitive strategy.

"We would consider a downgrade if the company opts for a large debt-financed acquisition, if core cash flow deteriorates (perhaps due to unanticipated tenant distress), or if fund management EBITDA declines such that fixed-charge coverage declines below 2.0x or debt to EBITDA rises above 7.5x.

"While unlikely in the near term, we could raise our ratings if the company successfully transitions from an investment management focus to a fully integrated real estate operating company. However, WPC would also need to operate with debt to EBITDA below 6.0x, fixed-charge coverage above 3x, and more comfortable coverage of the common dividend from operating cash flow, consistently."
My goal is to produce about one article per week, usually about one of the holdings in my retirement portfolio. You can access previous articles here.
To be notified of future articles on a real time basis, just click "follow" at the top of this article, then choose "follow this author" and "real-time alerts."
Your comments are an important part of my learning process. We are co-learners. I'm grateful for my SA colleagues and friends.
It's not my intent to advocate the purchase or sale of any security. I offer articles and blogs to provide ideas for stocks to study and to share a journal of my effort to design and build a retirement portfolio that puts a priority on relative safety, a history of dividend growth and solid future prospects. Your goals and risk tolerance may differ, so please do your own due diligence.
Disclosure: I am/we are long WPC, JNJ, GPC, O.
I wrote this article myself, and it expresses my own opinions. I am not receiving compensation for it (other than from Seeking Alpha). I have no business relationship with any company whose stock is mentioned in this article.