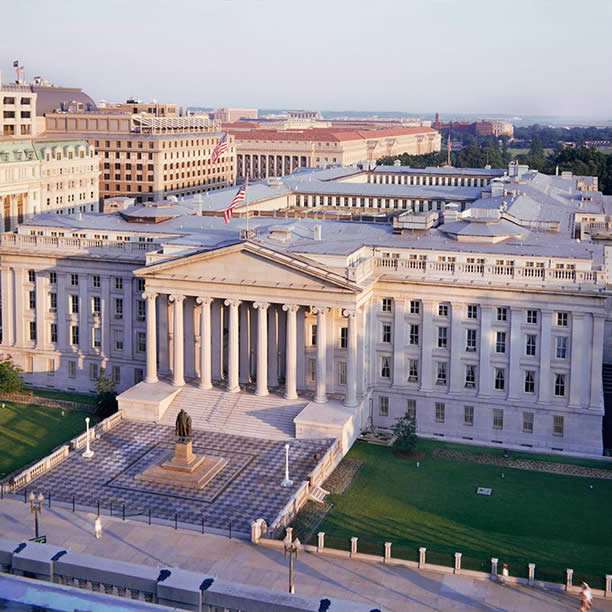 More experienced fixed income portfolio manager and risk managers have noted often that most bond traders in place today haven't had any experience with rising rates until the last few months. The consequences of ignoring history have been discussed by many authors with great elegance, and we will not attempt to jump that high bar. In this note, we present a nine-minute video of the zero coupon bond yields and quarterly forward rates for the U.S. Treasury yield curve (TLT, TBT, GOVT). The source data from which these zero yields and forward rates have been extracted is the data published daily by the U.S. Department of the Treasury.
It should be obvious to anyone watching the video that yield curve twists are much more common in the U.S. Treasury market than the often used parallel shift stress tests of legacy interest rate risk management. That is true in 75-85% of the cases for non-U.S. government securities markets as well. The other thing that one should note is that U.S. Treasury yields were close to 5% in 1962 and close to 5% in 2007. Those analysts who think we are destined for decades of low rates would benefit from this video perspective on how quickly rates can jump up or down when market expectations change.
Technical Details
The curves shown are conditional on the yields provided by the U.S. Treasury being "true." Conditional on those yields being true, Kamakura Risk Manager version 8.1 was used to produce the Adams and van Deventer (1994, as corrected in van Deventer and Imai, 1996) maximum smoothness forward rates that perfectly price the yield curve provided by the U.S. Treasury. For more on forward rates and zero coupon bond yields, see van Deventer, Imai and Mesler. For more on "maximum smoothness" forward rates, please see the references.
References
Adams, Kenneth J. and Donald R. van Deventer, "Fitting Yield Curves and Forward Rate Curves with Maximum Smoothness," Journal of Fixed Income, 1994, pp. 52-61.
Andersen, Leif, "Discount Curve Construction with Tension Splines," Review of Derivatives Research, 2007, published online June 7, 2008.
McCulloch, J. Huston, "The Tax Adjusted Yield Curve," Journal of Finance 30, 1975, pp. 811-29.
Jarrow, Robert A. "Forward Rate Curve Smoothing," Annual Review of Financial Economics, Volume 6, 2014.
Mazano, Julian and Jorgen Blomvall, "Positive Forward Rates in the Maximum Smoothness Framework," Quantitative Finance, Volume 4, 2004, pp. 221-232.
Nelson, Charles R. and Andrew F. Siegel, "Parsimonious Modeling of Yield Curves," Journal of Business, Volume 60, Issue 4, October 1987, pp. 473-489.
Shea, Gary S., "Term Structure Estimation with Exponential Splines," Journal of Finance 40, 1985, pp. 319-325.
Svensson, Lars E. O. "Estimating and Interpreting Forward Interest Rates: Sweden, 1992-1994," Working Paper WP/94/114, International Monetary Fund, Washington, D.C., 1994.
van Deventer, Donald R. and Kenji Imai, Financial Risk Analytics: A Term Structure Model Approach for Banking, Insurance, and Investment Management, Chicago: McGraw Hill, 1996.
van Deventer, Donald R., Kenji Imai and Mark Mesler, Advanced Financial Risk Management, second edition, John Wiley & Sons, Singapore, 2012.
Vasicek, Oldrich A. and H. Gifford Fong, "Term Structure Modeling Using Exponential Splines," Journal of Finance, May 1982, pp. 339-348.
Disclosure: I/we have no positions in any stocks mentioned, and no plans to initiate any positions within the next 72 hours.
I wrote this article myself, and it expresses my own opinions. I am not receiving compensation for it (other than from Seeking Alpha). I have no business relationship with any company whose stock is mentioned in this article.