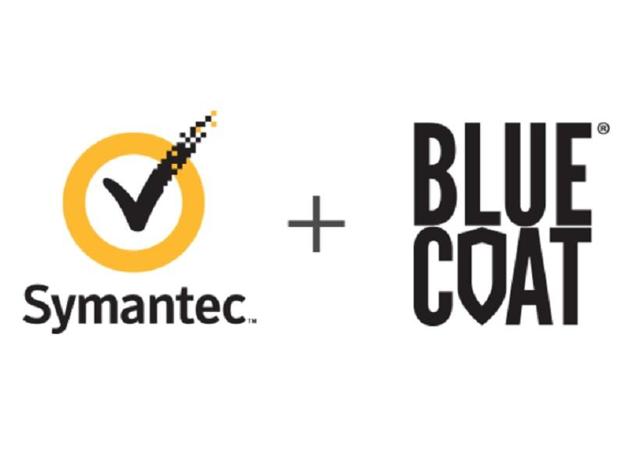 Sometimes, 2 different stories are so close that they almost seem to come from the same playbook. Symantec (NASDAQ:SYMC) and BlackBerry (NASDAQ:BBRY) present us with one of those times. This article will show just how similar the stories are.
Consider the following:
Symantec
Blackberry
Symantec is a re-born cloud security growth story.
BlackBerry is a re-born cloud security growth story. Main difference is that Blackberry positions itself as securing devices and communications.
Symantec's security growth comes from acquisitions (Blue Coat and Lifelock).
BlackBerry's security/software growth comes from acquisitions.
Symantec's most profitable segment, consumer security, is in structural decline. The segment provides >80% of Symantec's profits.

BlackBerry's most profitable segment, SAF - Service Access Fees - is in structural decline. SAF provides more than 50% of Blackberry's segment operating profit.

SAF, however, is in faster decline than is Symantec's consumer security. At the same time, it's less relevant for the whole than Symantec's consumer security.

Symantec boosts EPS through non-GAAP sausage accounting.

In this case, Symantec uses recurring acquisition and restructuring expenses, which are then ignored for non-GAAP purposes.

BlackBerry boosts EPS through non-GAAP sausage accounting.

In this case, it used inventory charges, which were then ignored for non-GAAP purposes.

It's likely that BlackBerry will have to turn to recurring restructuring expenses, since BlackBerry is now getting out of the hardware business.

Symantec trades at high multiples for no organic growth (~20x EV/EBITDA, ~4.2x EV/Sales).
BlackBerry trades at high multiples for no organic growth (~3.1x EV/Sales, Blackberry's EBITDA is not reliable).
No Organic Growth?
Since BlackBerry shows significant revenue declines, investors aren't probably too surprised by me saying there's no organic growth there. However, Symantec reports significant revenue growth (+19.9% most recently) - so if I said there's no organic growth there it might come as a surprise. After all, Symantec ultimately carries a high valuation because the market has somehow bought the story that it's now a growing security story. And if one looks at reported numbers, Symantec reported 19.9% year-on-year revenue growth as I said.
The problem here, obviously, is that this growth came on the heels of acquiring Blue Coat. Blue Coat is in the Q3 FY2017 numbers, but was only acquired in August 2016 (during Q2 FY2017), so the base quarter (Q3 FY2016) does not include it it.
A proper comparison thus needs adjustment. How is Symantec really doing, when it comes to growth? Here are two different perspectives:
Symantec Growth Ex-Blue Coat (Organic Ex- Blue Coat)
This is how Symantec's existing business is behaving. We just need to extract Blue Coat's contribution from the Enterprise segment.
Doing this, we see that in Q3 FY2017, the Consumer segment shrank by 4.1% year-on-year (this was -3.6% during Q2 FY2017). As for the Enterprise segment, it shrank by 2.2% (this was 0% in during Q2 FY2017).
Overall, the existing business shrank 3.1% in Q3 FY2017, after shrinking 1.7% last quarter (Q2 FY2017).
Symantec Growth With Blue Coat Also On Base (Organic Including Blue Coat)
This is how Symantec's present business is behaving, including Blue Coat in the base quarter (Q3 FY2016). To know this, we take Symantec's pro forma disclosure in its 10-Q, and just add the non-GAAP adjustment to revenues coming from deferred revenues ($47 million). Here's the relevant slice from the 10-Q:

Source: SYMC Q3 FY2017 10-Q
What do we get from the exercise? Including Blue Coat in the base quarter, Symantec is growing 1.4% year-on-year. This is the growth Symantec would have reported, if it had already lapped the Blue Coat acquisition. These barn-burning 1.4% are all the organic growth Symantec has, including all owned businesses.
By the way, last quarter this figure was +1.7%, so even this growth is slowly fading. This might explain the urgency to acquire yet another company, Lifelock (NYSE:LOCK), which will again muddle things further.
Obviously, BlackBerry is even worse: the software segment is growing in the single-digit area, but revenues from hardware and SAF are shrinking so fast that the whole thing is imploding. However, after hardware and SAF revenues go away, arguably BlackBerry's software business, stagnated as it is, should still beat Symantec's +1.4% year-on-year organic growth.
Growth (or the lack of it) is relevant not just for equity investors, but also for credit rating agencies (and thus debt investors). After all, one thing which grew tremendously after Symantec acquired Blue Coat and set to acquire Lifelock, was debt. It was thus not surprising that S&P downgraded Symantec to junk. Among the reasons, behold, is a call out for organic growth -- of the sort I just calculated:
The ratings could be downgraded if the company is unable to achieve its aggressive integration and cost cutting plans, if combined organic revenue does not show signs of stabilizing or leverage is not on track to fall towards 3x over the next eighteen months. Given the company's elevated financial leverage, integration risks and turnaround challenges, an upgrade is unlikely in the near term. The ratings could face upward pressure if the company achieves its cost cutting plans, demonstrates revenue organic growth and more conservative financial policies.
Conclusion
Symantec is very similar to BlackBerry. Both companies are angling for a security growth story, and both companies carry high valuations. Both companies have a high profitability business that's in structural decline. Both companies have used acquisitions to prop up growth. In Symantec's case the acquisitions can actually produce top line growth, in BlackBerry's case they can only help show strong growth in the specific software business which BlackBerry tries to hype.
Under any instance, both Symantec and BlackBerry have very low (low single digit, +1.4% in Symantec's case) organic growth. Neither of them deserves to be priced as a growth stock.
Disclosure: I am/we are short SYMC, BBRY.
I wrote this article myself, and it expresses my own opinions. I am not receiving compensation for it (other than from Seeking Alpha). I have no business relationship with any company whose stock is mentioned in this article.