Inflation is back in Europe
Inflation is back in Europe. Inflation indices in most of the major Eurozone economies are increasing worryingly, particularly in Germany (1.9%) and Spain (3%), closely followed by France with 1.4%. Italy, the third Eurozone economy, shows anemic prices growth at 0.5%, a reading coherent with the macroeconomic problems the transalpine country is experiencing.
Other Eurozone economies are experiencing higher inflation too: the Belgium price index increased 2.63% in the third quarter of 2016 and most of the Baltics are over 2% in terms of price growth.
As the unequal but very real economic cycle continues its way up in Europe, inflation will continue increasing across the Continent and more countries will shift towards a more hawkish view of the ECB monetary policy aimed at ending the monetary stimulus and raising interest rates.
As we argued in our article "Interest rates increase in Europe would be a blessing and a curse for European banks", a significant tightening of monetary policy in the Eurozone could have a severely destructive impact in certain EU countries and their banking systems.
Furthermore, the monetary policy of the ECB is already changing. On the 19th of January, the Governing Council of the ECB reduced the quantitative easing programme from €80bn to €60bn starting in March but extended its length until December.
The final agreement looks like a compromise between hawks and doves, but who are the hawks and who are the doves?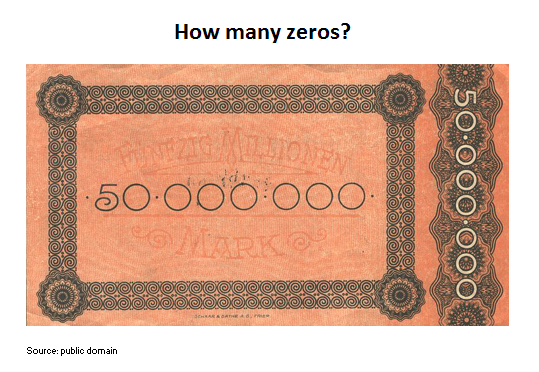 Hawks and doves
Sabine Lautenschlager, German representative at the executive board of the ECB, expressed pleasure that the rise of inflation in several EU countries would make it easier to put an end to the monetary stimulus and initiate a future tightening of interest rates in Europe.
It is impossible to know for certain the equilibriums and alliances within the Government Council of the ECB given its secret nature during 30 years; this is a task for future financial and political historians.
But taking into account the macroeconomic conditions of each country and their current level of inflation it is easy to draw a line between a "hawk" party and a "dove party", at least to some extent.
At the head of the hawks, we should find, of course, Germany: German inflation is reaching 2%; taking into account that there is a lag between underlying inflationary conditions and recorded inflation prices could spike even more in the near future. As is well known the Central European country is a big supporter of eliminating economic stimuli and increasing interest rates sooner rather than later.
Belgium and the Baltics are experiencing high inflation for European standards; nevertheless, given the huge burden of public debt Belgium supports (106% of GDP) and its sizeable budget deficit (-2.6%) it is not clear what its position could be at the executive board of the ECB and the Government Council.
Probably, Belgium would favour the gradual elimination of the quantitative easing program, but not the increase of interest rates that would make its public debt burden far heavier.
The situation for Spain is similar: inflation has spiked at 3% in January from negative readings in 2015 and 2016, combined with high public debt over GDP (99.2%) and high budget deficit (around 4%).
Such a big spike in inflation could be a temporary development, but overall, the trend is well over 2%. This state of affairs could warrant the push for a gradual elimination of the QE program for the Eurozone but not the increase of interest rates; public debt conditions in the country are still fragile and an uneasy government coalition could make the implementation of the budget cuts that would be necessary if higher European rates made the load of Spanish public debt far more expensive than they are today very problematic.
Between the major Eurozone, countries the interesting position will be France, with inflation approaching 1.4% percent that could easily jump to 2% during 2017 but far less desirable internal macro conditions and public debt funding (96% public debt over GDP and 3.6% budget deficit); should inflation increase over the 2% would France support cutting the QE program and, eventually, raising interest rates? Possible but unlikely in 2017 and maybe in 2018.
Finally, on the side of the doves, usual suspects givens their fragile macro economic conditions and high level of public debt, are Italy, Greece and Portugal.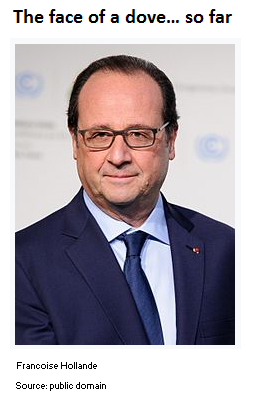 The winners and the losers
Overall, given the situation described and the shifting interests of several countries, it is likely that the Eurozone Quantitative Easing programme is gradually cut to 0 and at some point interest rates are increased. That could be a game changer for several countries and our favourite investment stocks - banks -.
Sweden: elimination of the European QE program and the eventual increase in interest rates could have a catastrophic impact on the Swedish economy and Swedish banks. The economy of this Scandinavian country is overleveraged by any measure (real estate prices, banking leverage, lending growth, companies' profits, amongst others), and so are main Swedish banks Swedbank (OTCPK:SWDBF), Nordea (OTCPK:NRBAY), Handelsbanken (OTCPK:SVNLY) and SEB (OTCPK:SVKEF). A significant tightening of monetary conditions in the Eurozone, followed by interest rates increases would force the Rijkbank to follow suit, thus exposing the huge real estate and financial bubbles generated in the Nordic country over the last five years. Therefore, a short position on Swedbank, Nordea, SEB and Handelsbanken should be a lucrative strategy.
Italy: the impact of ECB tightening on the Italian economy and Italian banks could be catastrophic. The country is already weakened after a decade under the Euro that has exposed the lack of competitiveness of its industry outside of the protective cloud of the lira. A rise in interest rates would make conditions unbearable for many Italian companies and multiply the Italian budget deficit allocated to pay for its vast public debt (133% GDP); subsequent budget cuts would magnify the impact of tighter monetary conditions on Italian firms and have a devastating impact on banks via NPLs. Therefore, the sale of upside volatility on Unicredit (OTCPK:UNCFF) and Banca Intesa (OTCPK:ISNPY) looks like a lucrative strategy for the foreseeable future, even more in a context of higher Eurozone interest rates.
Netherlands: tightening conditions in the Eurozone would be positive for Dutch banks. The Dutch economy, heavily linked to intra European trade with Germany, Belgium, France and the UK, continued its reasonable expansion at a rate of 2.3% in 2016. Its public funding position is solid, with government debt at healthy levels around 65.1% and a reduced budget deficit of 1.2% of GDP. Therefore, the Dutch economy has little to fear from tighter monetary conditions. This would be a boost for local banks such as ABN Amro, that makes 74% of operating income from interest margins (See Instablog "ABN Amro, a shock trade on an underfollowed brand new European bank").
Disclosure: I/we have no positions in any stocks mentioned, and no plans to initiate any positions within the next 72 hours.
I wrote this article myself, and it expresses my own opinions. I am not receiving compensation for it (other than from Seeking Alpha). I have no business relationship with any company whose stock is mentioned in this article.
Editor's Note: This article discusses one or more securities that do not trade on a major U.S. exchange. Please be aware of the risks associated with these stocks.