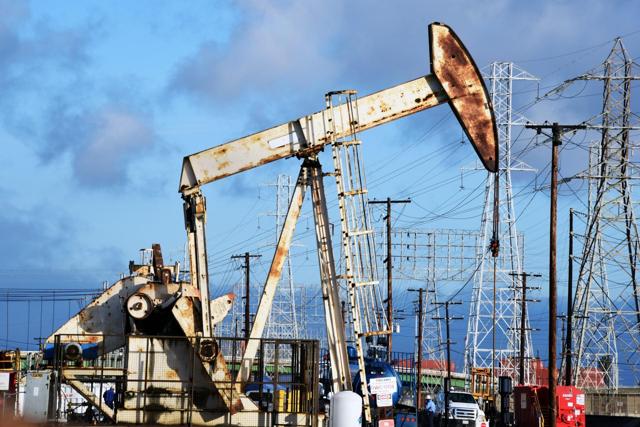 Source: Stock Photo
Royal Dutch Shell (NYSE:RDS.A) still considers the future of the company as tied primarily into its global gas business, but that doesn't mean it has totally abandoned oil as a meaningful generator of revenue and earnings.
It continues to divest of locations that have higher drilling costs, and is targeting the Permian, Fox Creek in Canada, and Argentina for long-term oil asset plays. Earlier in February the CFO Simon Henry stated in its latest earnings report that the Haynesville Basin, which was included with the acquisition of BG Group in 2016, may not remain in Shell's portfolio. It sold its shale assets in western Canada in October for $1.3 billion.
Also of interest is the renegotiating of the terms of the 50-50 joint venture with Anadarko Petroleum (NYSE:APC) in the Delaware Basin. It'll be important to see how that has an impact on both companies.
Permian assets have become the most desirable of oil producers, and large companies have been acquiring as much quality acreage as they can to improve their performances.
Reasoning behind adding Permian assets
The Permian offers the lowest cost oil in North America, and is able to generate a decent profit at as little as $40 per barrel for some companies, and a growing number of producers are lowering their costs to the point of making money in the $45 to $50 per barrel range.
What companies with exposure to the Permian are doing is positioning themselves to be able to maintain or profitably increase production under most oil cost environments, limiting the impact of the price of oil on decisions and production levels.
For large companies like Shell, the goal is to grow Permian exposure in order to drive down average costs across all of their oil portfolio, lowering the average cost per barrel.
Henry said drilling costs in the Permian have been slashed from $15 million per well to $6 million per well. The company will spend from $2 billion to $3 billion in the Basis in 2017. Shell CEO Ben van Beurden has stated he wants more acreage in the Permian.
Including all its shale assets, the company has about 11 billion barrels of "discovered and prospective" oil in its portfolio.
Balancing offshore and shale assets
It's obvious to me what Shell is attempting to do with its oil assets over the long term. It looks at its offshore assets as generating long-term income, while its shale assets are considered more of a short-term play, with the caveat the company will surely develop its shale assets over time in order to offset the long-term effect of higher costs of its offshore oil production.
Another thing to consider further out is its shale assets in Argentina. Argentina is probably going to be the next big shale producer, but it'll take a little longer to develop those assets, which means when including all its shale portfolio, Shell could develop and release wells for many years into the future.
If it's able to remove even more costs out of the production process, it'll drive average cost per barrel down even further. The challenge there will be how much more it can improve in the Permian, which provides the best locations and geography to improve costs. It's why companies have been increasing exposure there.
Yet with oil demand eventually increasing to the point of offsetting the current oversupply, Shell and others won't need to take as much cost out of the process as they're able to in the Permian in order to get a lot of benefit from shale. At that time the cost of oil will be sustainably higher, which will allow them to generate a good profit even if some Canadian and Argentinean shale drilling costs are higher.
Conclusion
Shell's shale assets in Argentina should be considered as beneficial over the long term and not immediately having an impact on revenue and earnings.
Its focus in the near term is on its Fox Creek and Permian basins, which it wants to increase production by a combined 140,000 barrels per day. If it's successful, it would add a lot to its top and bottom lines.
With Shell verbally and by its actions moving toward gas as its major product, investors shouldn't ignore the robust oil portfolio the company still has and plans on developing in the years ahead. It is poised to add a lot of revenue and earnings to the company for many years.
By lowering break even to approximately $40 per barrel, with the strong probability of improving that by divesting of other high-cost oil assets and possibly acquiring more low-cost Permian acreage, the company should be able to successfully complement its gas business for a long time into the future.
Once the price of gas is sustainably higher, the combined performance of oil and gas should be a significant growth catalyst going forward. To me it's not a matter of if, but when shareholders are strongly rewarded.
Disclosure: I/we have no positions in any stocks mentioned, and no plans to initiate any positions within the next 72 hours.
I wrote this article myself, and it expresses my own opinions. I am not receiving compensation for it (other than from Seeking Alpha). I have no business relationship with any company whose stock is mentioned in this article.