Dividend growth investing is a popular model followed by the investing community to build assets. Companies that not only pay dividends but raise them year after year have been shown to perform better overall for investor returns.
As part of my due diligence, I closely monitor all companies that raise dividends (or cut them), and this article shares the dividend amount changes announced by companies.
Note that only companies with a market cap of $2B+ are included, as the list of small/micro cap companies is too long to include here.
January 2017 dividend raises and cuts can be found here.
Raises and cuts from 2016 can be found in this document.
If you are interested in getting regular updates on dividend raises and cuts, be sure to follow Dividend Growth Info.
The start of the year is a busy time for companies to announce dividend increases and send more cash towards customers. January, like previous years, was a great month for dividend raises. Dividend raises were noted from companies such as: Realty Income (NYSE:O), Omega Healthcare Investors Inc (NYSE:OHI), Fastenal Co (NASDAQ:FAST), Consolidated Edison (NYSE:ED), CVS Health Corp (NYSE:CVS), A.O.Smith Corp (NYSE:AOS), Norfolk Southern (NYSE:NSC), Canadian National Railway (NYSE:CNI), Enbrige Inc (NYSE:ENB), BlackRock Inc (NYSE:BLK), Praxair (NYSE:PX), Comcast Corp (NASDAQ:CMCSA), Canadian Utilities (OTCPK:CDUAF), Welltower Inc (NYSE:HCN), Parker-Hannifin (NYSE:PH), Air Products & Chemicals (NYSE:APD), ConocoPhillips (NYSE:COP) and many more.
Data Visualization by Simply Wall St.
Images used in this article are from Simply Wall St, a financial visualization tool that has an ingenius way of representing value, future performance, past performance, financial health and dividends -- all in one single image called Snowflake. I recently posted a review of Simply Wall St where I explain the features. If you are unfamiliar with the tool, be sure to check out the review. However, the images used below are fairly intuitive to understand.
The following lists the highest raises and cuts from the month of January 2017.
The Dividend Raises
Popular Inc (NASDAQ:BPOP)
Popular, Inc. (Popular) is a financial holding company operating under two segments: Banco Popular de Puerto Rico (BPPR), which includes its Puerto Rico business, and Banco Popular North America (BPNA), which includes its the United States mainland business.
Popular Inc started issuing dividends in 2015 after termination during the global financial crisis - with the last dividend issued in early 2009. This is the first increase since reinstating dividends. The company announced that the quarterly dividends will increase from $0.15 to $0.25.
Dividend Raise: 66.67%. Forward yield is 2.27%.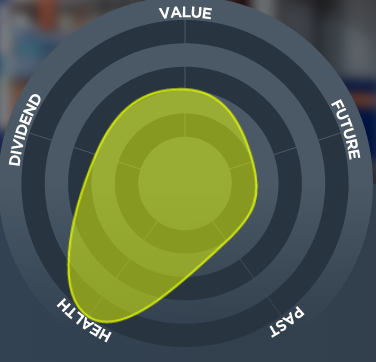 Click here for full BPOP profile on Simply Wall St.
Reality Shares gives BPOP a DIVCON rating of 2.
Hanesbrands Inc (NYSE:HBI)
Hanesbrands Inc. is a manufacturer and marketer of apparels. The company operates through four segments: Innerwear, Activewear, Direct to Consumer and International.
Hanesbrands is a Dividend Challenger, having raised dividends for 5 consecutive years. The 1- and 3-yr dividend CAGR are 10% and 43.1%, respectively.
The quarterly dividend will be raised from $0.11 to $0.15.
Dividend Raise: 36.36%. Forward yield is 3.16%.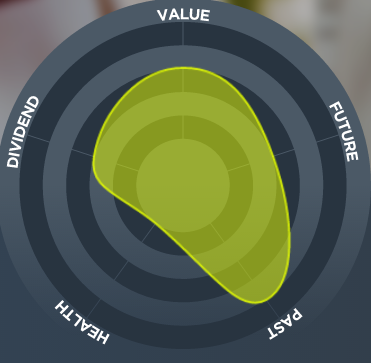 Click here for full HBI profile on Simply Wall St.
Reality Shares gives HBI a DIVCON rating of 3.
MarketAxess Holdings Inc (NASDAQ:MKTX)
MarketAxess Holdings Inc is an electronic trading platform for the trading of fixed-income securities and provides related data, analytics, compliance tools and post-trade services.
MKTX announced a quarterly dividend increase from $0.26 to $0.33.
Dividend Raise: 26.92%. Forward yield is 0.69%.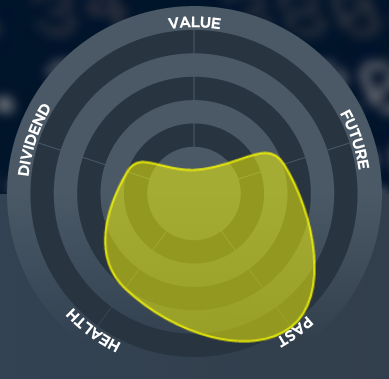 Click here for full MKTX profile on Simply Wall St.
Reality Shares gives MKTX a DIVCON rating of 5.
Nexstar Media Group Inc (NASDAQ:NXST)
Nexstar Media Group, Inc is a television broadcasting and digital media company. The Company is focused on the acquisition, development and operation of television stations and interactive community websites in medium-sized markets in the United States.
Dividend Raise: 25%. Forward yield is 1.82%.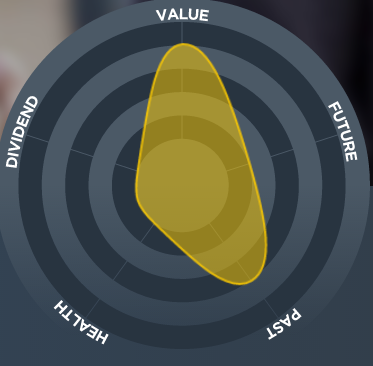 Click here for full NXST profile on Simply Wall St.
Reality Shares gives NXST a DIVCON rating of 3.
The Dividend Cuts
As much as we like to see higher profits from our investments, it is also important to keep an eye on the dividend cuts. Keeping an eye on the cuts gives us a window to view the corporate world and spot overall trends.
LM Ericsson Telephone Co (NASDAQ:ERIC)
LM Ericsson Telephone is a Sweden-based telecommunications operator. The Company offers hardware, software and services that drive development in mobility, broadband and the cloud. Ericsson's core businesses are Radio, Core and Transmission, and Telecom Services. Ericsson operates through three business segments: Networks, Global Services and Support Solutions.
The company announced that the annual dividend will be reduced from SEK 3.70 to SEK 1.00.
Dividend Cut: 72.97%. Forward yield: 1.96%.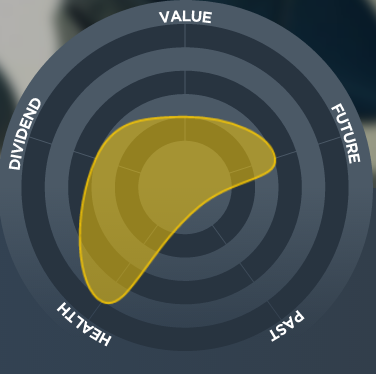 Click here for full ERIC profile on Simply Wall St.
Reality Shares gives NXST a DIVCON rating of 1.
Cousins Properties Inc (NYSE:CUZ)
Cousins Properties Incorporated is a self-administered and self-managed REIT. The company focuses on development, acquisition, leasing and property management. The company invests in Class-A office towers and mixed-use developments in Sunbelt markets, including Atlanta, Austin, Charlotte, Dallas and Houston.
The company's quarterly dividend is reduced from $0.08 to $0.06.
Dividend Cut: 25%. Forward yield is 2.75%.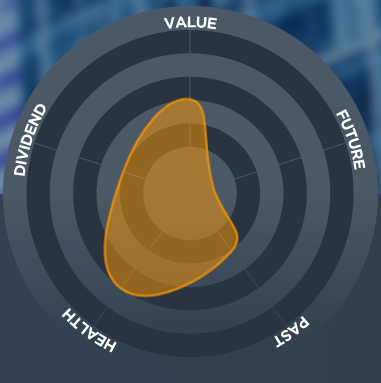 Click here for full CUZ profile on Simply Wall St.
Reality Shares gives CUZ a DIVCON rating of 2.
Summary
January is usually a busy month in the corporate world, as boards of directors take decisions to strategize their annual spending and returning cash to shareholders, via dividends and buybacks. This year was no different, and January marked another great start to the year for dividend growth investors. All around, there were some great dividend raises from various sectors of the economy. Investors should do their own due diligence before investing in any of the companies mentioned. Did you get any raises from the stocks mentioned?
Full Disclosure: Long CNI, OHI. My full list of holdings is available here.
Disclosure: I am/we are long CNI, OHI.
I wrote this article myself, and it expresses my own opinions. I am not receiving compensation for it (other than from Seeking Alpha). I have no business relationship with any company whose stock is mentioned in this article.
Editor's Note: This article discusses one or more securities that do not trade on a major U.S. exchange. Please be aware of the risks associated with these stocks.