Before the open, Spirit Airlines (NASDAQ:SAVE) released Q4 financial results. The stock is down nearly 3% despite an earnings beat.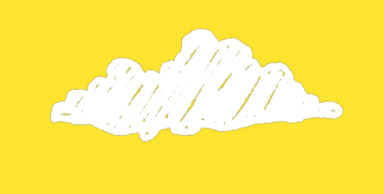 The general airline sector has seen a massive rally since the Q3 lows. At $54, the biggest question remains whether the capacity growth will hold back the profit picture and the stock.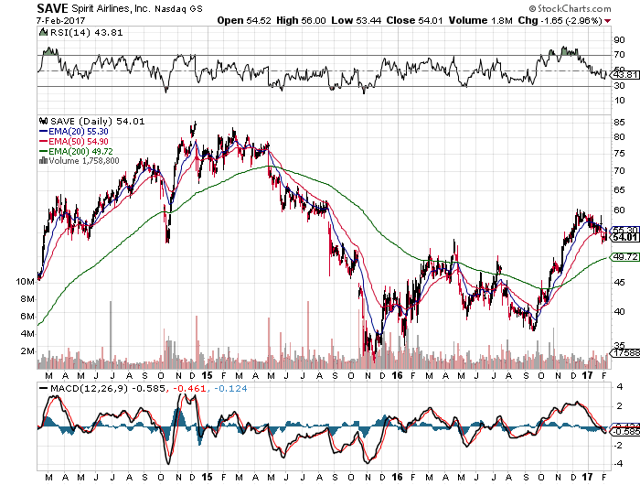 The airline made the typical quarterly EPS beat with revenues struggling to meet targets. The key though is that Spirit saw a massive EPS decline from last year highlighting the general problem with the strategy when legacy airlines are in better shape and now focused on fare segmentation to combat the low-cost carriers.
The stock is down for one general reason. The market expects a decline in earnings this year while the company is again bumping up capacity. Airline investors don't want to see this scenario.
Available seat miles (ASMs) grew by 15.4% in Q4 and is forecasted to grow by only 15.2% during Q1. The airline though is now forecasting 18.5% growth for all of 2017.
A few months ago, Spirit Airlines provide this general capacity growth target for the next five years. The airline suggests pushing towards 20% capacity growth in that time period.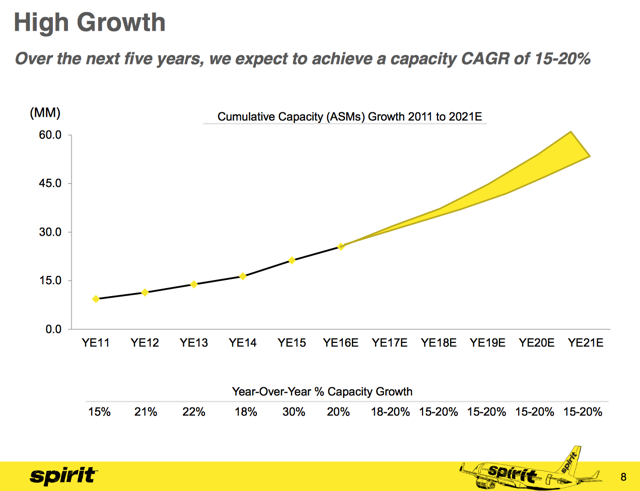 Source: Spirit Airlines investor presentation
For the stock to reclaim the highs back over $80 from two years ago, the investment community wants to see Spirit with more capacity discipline. The airline still appears focused on growth at all costs.
The guidance for total revenue per ASM to decline 2.5% in this quarter is a prime example of why Spirit Airlines should focus on pulling capacity in the 2H not actually expanding ASM growth.
In a group of stocks like JetBlue Airways (NASDAQ:JBLU) and Southwest Airlines (NYSE:LUV), the market isn't going to afford a premium multiple for Spirit Airlines anymore.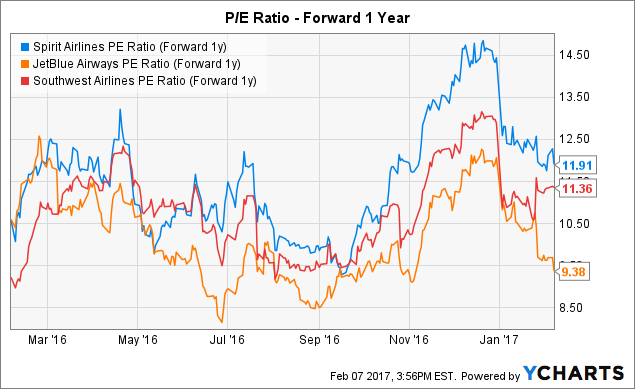 SAVE PE Ratio (Forward 1y) data by YCharts
The key investor takeaway is that a paradigm shift in the legacy airlines makes it more difficult for Spirit to expand earnings along with capacity growth. The airline needs to prove to the market that profit growth is the ultimate goal.
Disclosure: I/we have no positions in any stocks mentioned, and no plans to initiate any positions within the next 72 hours.
I wrote this article myself, and it expresses my own opinions. I am not receiving compensation for it (other than from Seeking Alpha). I have no business relationship with any company whose stock is mentioned in this article.
Additional disclosure: The information contained herein is for informational purposes only. Nothing in this article should be taken as a solicitation to purchase or sell securities. Before buying or selling any stock you should do your own research and reach your own conclusion or consult a financial advisor. Investing includes risks, including loss of principal.