In the early hours of Thursday, Twitter (NYSE:TWTR) reported a discouraging 4Q16. Revenues of $717 million missed consensus expectations by $23 million, barely reaching a 1% increase YOY. Non-GAAP EPS of $0.16, which excludes $138 million in share-based compensation, beat consensus. But I doubt that many investors will care much about adjusted profits when the platform continues to show signs of stagnation, even in a quarter when external factors were playing in the company's favor.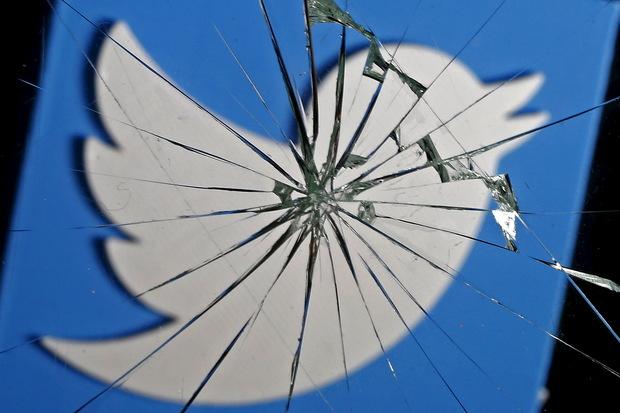 Credit: Computer World
It doesn't get much better than this: the Presidential election and the football season in the United States combined to create positive, "perfect storm" conditions for Twitter to thrive in the December quarter. About 90% of the company's live premium content was associated with news/politics and sports. Per the earnings press release, nearly 12 million unique viewers followed the final debate and election night, late in 2016. An average of 3.5 million unique viewers followed each NFL game under Twitter's #TNF programming.
And yet, MAU (monthly active users) increased by a mere 0.6% - all of which came from outside the United States. If not for the two events mentioned above, results for the domestic market could have been worse. DAU (daily active users), on the other hand, increased 11% in 4Q16, the only double-digit hike in the year. These numbers suggest that Twitter users might have been more engaged last quarter - not a surprise given the robust stream of breaking news - but that the base seems to have stagnated once again, as it had late in 2015.
At the end of the day, any positive news that one might be able to dig out of the quarter in regards to platform usage and engagement washes away in the face of the slowest quarterly revenue growth in Twitter's history as a public company. The company continues to struggle on monetization, and the trend is unlikely to reverse any time soon. In addition to tailwinds dissipating as 4Q comes to an end, management expects "advertising revenue growth to continue to lag that of audience growth in 2017. Advertising revenue growth may be further impacted by escalating competition for digital ad spending and the reevaluation of (Twitter's) revenue product feature portfolio."
My impressions on the stock
It has been several quarters, and Twitter has yet to deliver on meaningful user base growth and effective monetization initiatives. Not even the presidential election and Twitter's first NFL season were enough to save a quarter that should have, in my opinion, exceeded expectations.
TWTR stock might continue to fluctuate, and rally at times, but more as a result of external factors than on execution. Ongoing acquisition speculation and favorable valuation of incumbent peer Snap Inc. (Pending:SNAP) are a couple of themes that come to mind.
But buying TWTR on this basis alone seems more like gambling to me than investing. I believe that an investor who is serious and reasonable about putting money in internet and social media stocks should be giving consideration to better-established, higher-performing names like Facebook (NASDAQ:FB) instead.
Note from the author: follow me as I build a risk-diversified portfolio designed and back-tested to generate market-like returns with lower risk. I call it the Storm-Resistant Growth portfolio. The very early results have already exceeded my expectations. Take advantage of the 14-day free trial, and get immediate access to the content and the community.
Disclosure: I/we have no positions in any stocks mentioned, and no plans to initiate any positions within the next 72 hours.
I wrote this article myself, and it expresses my own opinions. I am not receiving compensation for it (other than from Seeking Alpha). I have no business relationship with any company whose stock is mentioned in this article.