Here's a thought experiment - what happens to natural gas (NYSEARCA:UNG) prices if:
March temperatures are above average,
March temperatures are normal,
March temperatures are below average.
Here are the facts:
The five-year average total storage draw for the month of March from 3/3 to 3/31 is -146 Bcf. March does not see much heating demand as weather temps start to normalize. As a result, weather forecasts become less important in the month of March.
So here's what storage draws will look like for March in the above three scenarios:
In the case weather is above normal, storage draws will be close to the five-year average. Lower heating demand will be offset by a structural deficit of 21 to 25 Bcf per week.
In the case weather is normal, storage draws will be above the five-year average by a factor of 21 to 25 Bcf per week.
In the case weather is below average, storage draws will be above the five-year average by a factor of 28 to 35 Bcf per week.
With the next 11-15 day outlook aligned, there won't be any sudden surprises with the weather forecasts. Market participants are shifting their attention towards the weather development for the end of February.
The latest development is so far slightly bullish to neutral for the gas market.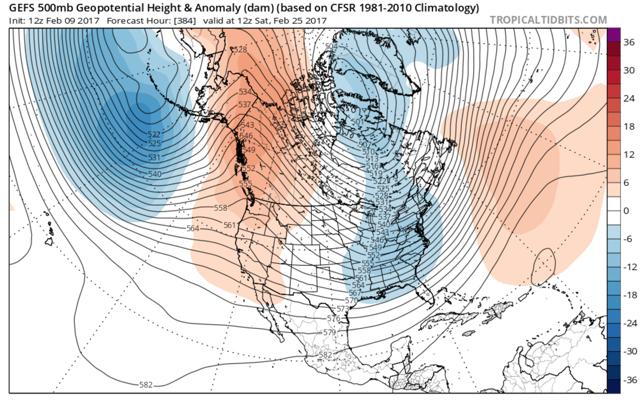 Anticipation of ridging development in Alaska could result in widespread cold to end February and start March, while the opposite effect could result in a mixed outlook for weather. With the decreasing dependence on weather forecasts in the following months, following the daily supply and demand flow will be crucial to assessing the overall healthiness of the natural gas market.
We currently expect natural gas production to rebound back above 71 Bcf/d by March as it's currently still below that level. Structural imbalance as the result of higher Canadian gas imports has shrunk from a week ago, but higher power burn demand has balanced out the higher gas imports recently. LNG flow remains healthy and steady above 2.2 Bcf/d. There are currently no development to suggest a change in this outlook.
As we move forward and with another bearish winter behind us, the focus on the market will be back to the underlying fundamentals as weather starts to play less important of a role in the following months. To sum it all up, if weather is above normal, the bearish effect will be muted as heating demand naturally decreases - this is also true if the outlook is bullish. However, with the supply and demand tight, we will start to see a bigger impact of the structural deficit on each week's storage draw.
If you want to follow the daily supply and demand, you can sign up for our premium service. If you have questions regarding our premium service, please message us for more info.
8-14 Day Outlook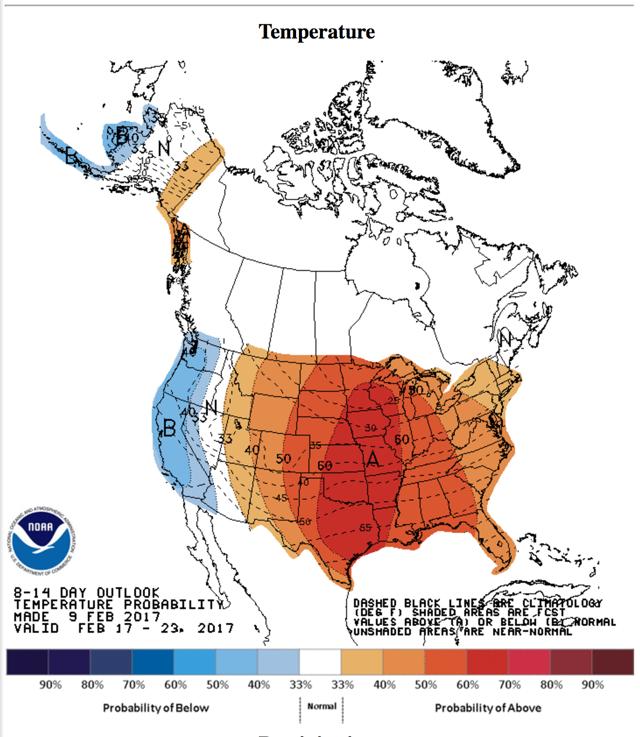 Disclosure: I/we have no positions in any stocks mentioned, and no plans to initiate any positions within the next 72 hours.
I wrote this article myself, and it expresses my own opinions. I am not receiving compensation for it (other than from Seeking Alpha). I have no business relationship with any company whose stock is mentioned in this article.