Welcome to the ninth installment of the Value Investing for Main Street series, the watchlist edition, exclusively on Seeking Alpha.
My attraction to airplanes goes back to my high school days when I seriously considered attending a prominent aviation university to train as a commercial pilot. I eventually decided that remaining a passenger was in my best interests, and ultimately became a frequent and loyal flyer of both Delta Air Lines (NYSE:DAL) and its eventual merger partner, Northwest Airlines.
In deference to investor Peter Lynch's mantra, "buy what you know," I had often contemplated an investment in DAL, including in Q3 2016, when the stock was trading in the upper $30s and Delta management was buying back shares.
As it went, my perhaps unsubstantiated fear of the airline industry's notorious reputation for being over-capitalized and commoditized kept me on the sidelines. And despite a 25% jump in the price since Q3 '16, DAL remains a buyer's stock. Nevertheless, is Delta Air Lines a wonderful company, industry baggage and all?
P/E and Dividends Like Cheap Fares with No Frills

Delta logo is a trademark of Delta Airlines, Inc.
DAL is a large cap stock in the major airline industry within the services sector. As of this writing, its market capitalization was an approximate $36 billion. DAL's price-to-earnings ratio or current stock price relative to earnings per share for the trailing 12 months is approximately eight times versus about 14 for the airline industry as a whole, and about 22 for the Standard & Poor's 500 Index.
Despite our skepticism in forecasting, the forward price-to-earnings ratio is approximately nine times compared to the mid-teens for the airline industry and just over 20 for the S&P 500. The current and trailing P/E ratios for DAL appear discounted relative to the airline industry, and to the market as a whole.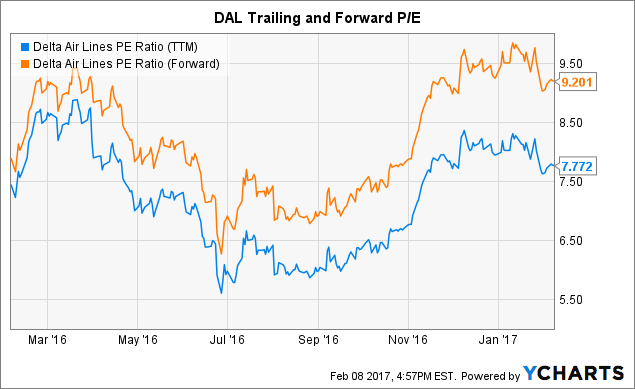 Delta's most recent earnings per share, annualized, is $5.77 as of January 2017. The company's next earnings announcement is scheduled for mid-April 2017. Rest assured, Value Investing for Main Street will attend the call on behalf of our readers.
As of this writing, Delta is paying a paltry 14% of its EPS to shareholders in an annual dividend of $0.81 per share, paid quarterly, resulting in a 1.68% dividend yield. In its 2016 investor presentation, the company spun its shareholder returns with an emphasis on share buybacks:
More than $3 billion of dividends and buybacks, exceeding our commitment to return 70% of free cash flow to shareholders.
Nonetheless, these are significant numbers for a main street value investor to contemplate toward a commitment of total return from both capital appreciation and dividend payments.
Highly Segmented Airline in a No Moat Industry
Understanding a company's goods or services and its competitive advantages are essential to the main street value investor. We want to own businesses whose products or services are easy to comprehend.
Within investing parlance, an economic moat is the subjective measure of the competitive advantages of a company's goods or services in the marketplace. A wider moat creates a barrier to entry for potential competitors. However, in the crowded airline space, most companies operate with narrow or no moats.
An airline can widen its moat by leveraging competitive advantages such as employee morale, customer satisfaction (gasp), safety records, pricing, on-time performance, rewards programs, co-branding partnerships, product segmentation, connection performance, fuel efficiency, fuel price hedging, age of fleet, and passenger revenue per available seat mile (PRASM.)
Delta divides itself into several business segments including global route network, international and domestic alliances, regional carriers, fuel, frequent flyer program, cargo, tech ops, global services, vacations, and private jet operations.
I challenge readers who may be inclined to skip the descriptions below to find products and services of the company that you were previously unaware of, as I did. To own a company, we must first understand the business including the products or services that generate the numbers that comprise the stock's analysis.
From Delta Airlines' Form 10-K Annual Filing:
Global Route Network
Delta provides scheduled air transportation for passengers and cargo throughout the United States and around the world. The route network centers on a system of hubs, international gateways, and key airports that Delta operates in Amsterdam, Atlanta, Boston, Detroit, London-Heathrow, Los Angeles, Minneapolis-St. Paul, New York-LaGuardia, New York-JFK, Paris-Charles de Gaulle, Salt Lake City, Seattle, and Tokyo-Narita.
International and Domestic Alliances
The airline operates joint ventures with the foreign carriers Air France and KLM, both of which are subsidiaries of the same holding company; Alitalia, Virgin Atlantic Airways, and Virgin Australia Airlines. Domestically, Delta has reciprocal codesharing and frequent flyer program participation and airport lounge access arrangements with both Alaska Airlines and Hawaiian Airlines.
Regional Carriers
Typical to most major airlines, Delta has agreements with domestic, regional air carriers that feed traffic to its route system by serving passengers primarily in small and medium-sized cities. Approximately 17% of Delta's passenger revenue in 2015 was related to these regional air carriers. Contractual agreements with regional carriers are capacity purchase arrangements, under which the major airline typically controls the scheduling, pricing, reservations, ticketing and seat inventories for the regional carriers' flights.
Fuel
Changes in the price and availability of aircraft fuel significantly impact airline operations. The following table shows Delta's aircraft fuel consumption and costs.

Source: Delta Air Lines
Similar to most airlines, Delta manages its fuel price risk through a hedging program intended to reduce the financial impact of changes in the price of jet fuel. As part of its unique strategy to mitigate the cost of the refining margin reflected in the price of jet fuel, Delta owns Monroe Energy, LLC that supplies jet fuel to operations throughout the Northeastern U.S., including the New York hubs at LaGuardia and JFK.
Frequent Flyer Program
Airline frequent flyer programs are designed to retain and increase traveler loyalty by offering incentives to passengers to increase loyalty to the brand. In 2015, members of Delta's SkyMiles program redeemed more than 312 billion miles for 13.3 million award redemptions. During this period, 7.2% of revenue miles flown on Delta were from award travel.
Other Business Segments
Delta's other business segments include a global network of cargo operations; leveraging its maintenance and engineering support by serving aviation and airline customers worldwide; providing staffing services, aviation solutions, professional security and training to third parties; a vacation wholesale business offers packages to third-party consumers; and Delta's private jet operations allows members to purchase flight time by the hour.
As a limited moat airline, Delta's segment diversification is crucial to maintaining any semblance of growth and overall market share in this otherwise capital intensive and commoditized industry.
Bean Counting at 35,000 Feet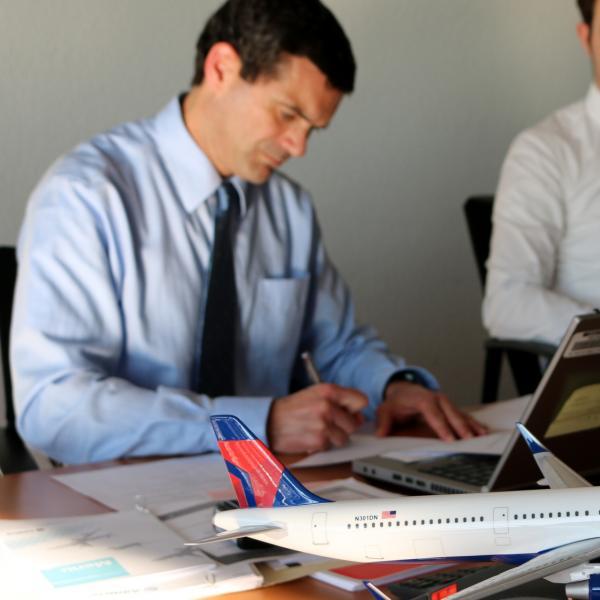 Courtesy of Delta Air Lines
When considering the worthiness of a company's inclusion in the Value Investing for Main Street Model Portfolio (VIMS), the emphasis is placed on recent actual growth metrics as opposed to speculative forecasts of what may or may not happen with revenue, earnings per share, free cash flow, or dividend growth. We look for positive, trailing five-year increases in revenue, earnings, free cash flow, and dividends. As defensive investors, we prefer companies that are already growing, not just promising to grow.
In the most recent five-year period, Delta's revenue and earnings per share growth are 2.45% and 41.76%, respectively, suggesting a flat top line, but an expanding bottom line long-term growth outlook. In studying the company's cash flow statement, we are unimpressed by the significant decrease in five-year average growth in free cash flow, from a peak of $4.98 billion in 2015 to just $331 million at year-end 2016. In defense, the company attributes this drop to an increase in dividends and share buybacks.
To be sure, Delta's most recent five-year compounded annual dividend growth rate is an impressive 43.75%. The flat growth of the top line, countered by the expansion of the bottom line is typical of an S&P 500 company in the age of quarterly performance theatrics for the amusement of Wall Street analysts and traders. However, we are intrigued by the upward trajectory of Delta's dividend payout to shareholders. Dividends keep us compensated in the short term as we wait patiently for capital appreciation of the company's stock over the long term.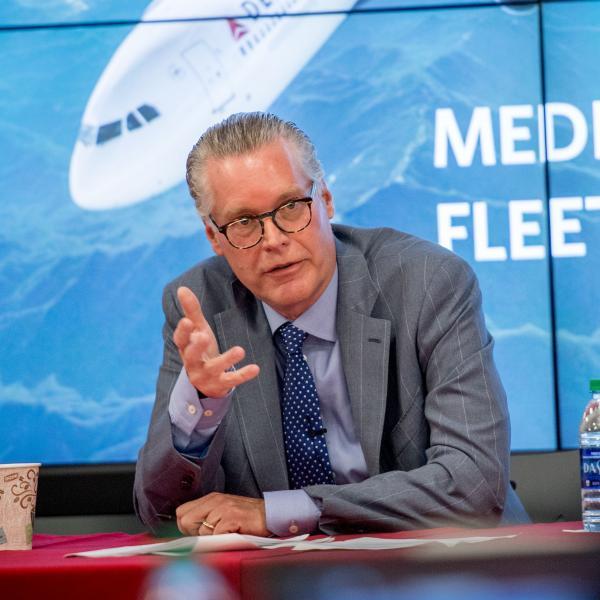 Before becoming CEO, Ed Bastian helped steer Delta through some of its darkest days and rise to the recovery that followed. Source: Delta Air Lines
New CEO, Edward H. Bastian, who previously held chief financial officer and controller positions as an 18-year company veteran, brings a much-needed bean counting acumen to a company that emerged from bankruptcy just ten years ago.
Bastian's executive team and 83,000 global employees at Delta are delivering a trailing 12-month operating margin (EBIT or earnings before interest and taxes) at a satisfactory 17.54% of revenue. However, the operating results are showing a recent cash flow margin of a paltry 2.85%, well below our minimum threshold of 10%. At VIMS, we prefer highly profitable, cash-generating companies that provide margins of safety in a literal sense. At present, Delta is not growing cash flow horizontally over time, and its vertical conversion of revenue into retained cash, after dividends and buybacks, is also unimpressive.
As does Warren Buffett, we place a premium on the return on invested capital (ROIC) or how well a company is allocating its financial resources to generate returns for the business. As value investors on Main Street, we target companies producing 12% or higher in ROIC. Delta's ROIC at the time of this writing was in the end zone at 24.21%.
Stock buyback manipulation notwithstanding, another excellent measure of management effectiveness is the return on equity (ROE) or how well the company generates net income as a percentage of total equity in the stock. Since we look for a minimum of 15%, we view Delta's most recent ROE of 41.67% as net positive.
In a capital-intensive operation, we also want to take a peek at return on assets (ROA), i.e., management's ability to use the company assets to generate earnings. As of this writing, Delta was leveraging assets at an acceptable 9.00%.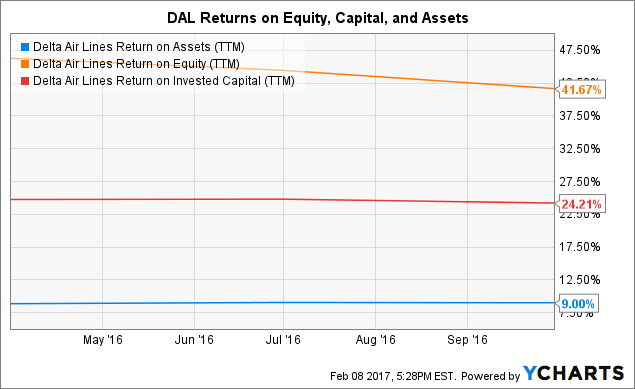 Delta Air Lines is a major global airline generating $40 billion in worldwide sales and netting operating margins and earnings per share that are driving newly found dividend growth. As an air carrier, Delta is forever at the mercy of capital-intensive aircraft turnover and revenue-eating labor, maintenance, and fuel costs. But management seems to be breaking the long-held tenet that you can become a millionaire by launching an airline as a billionaire. Is the stock worth initiating or accumulating for the main street buy and hold investor, or is it a stealth value trap? Let's explore by taking a look at DAL's valuation details.
Valuations are Flying Low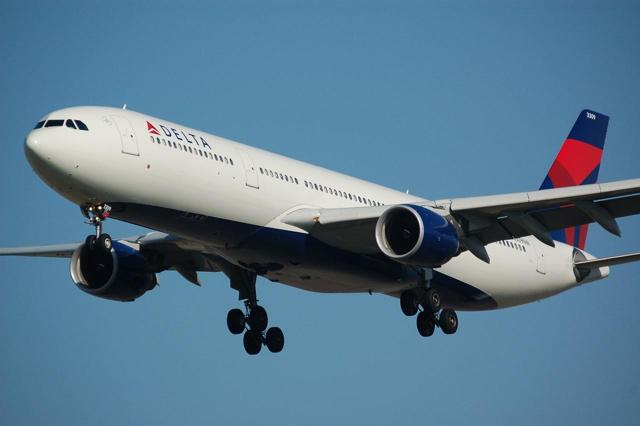 Courtesy of Skeeze/Pixabay
Determining the attractiveness of a stock's price based on valuation metrics relative to a company's fundamentals is a primary tenet of the main street value investor's search for stock investing nirvana, or alpha.
As of this writing, DAL appears an inexpensive stock of a fundamentally sound company, at least in the context of an airline. Current valuation indicators are arguably in the buy or accumulate range depending on an investor's metric of choice.
DAL was recently trading at just 3.38 times enterprise value to operating margin (EV/EBITDA). In general, 12 times or lower would reflect a reasonable stock price. EV/EBITDA is a useful indicator of whether the market has overbought a stock, or has oversold it as appears to be the present case for Delta.
DAL's price to sales ratio was 0.93 times as of this writing; meaningful to the 2.00 or lower that we interpret as a good value when measuring a stock's price relative to its revenue stream. In direct comparison, the airline industry had a similar P/S of 0.98 versus the S&P 500's 1.98. Such an attractive valuation metric may explain the recent foray into the airline sector by Warren Buffett's Berkshire Hathaway (NYSE:BRK.A) (NYSE:BRK.B) with reported stakes in Delta, United Continental Holdings (NYSE:UAL), American Airlines (NASDAQ:AAL), and Southwest Airlines (NYSE:LUV).
The price-to-earnings growth ratio (PEG) is a favorite among growth investors. However, main street value investors are more cautious based on the projection nature of PEG as opposed to actual trailing results. Nonetheless, PEG can provide a substantive peek into a stock's price worthiness. We prefer a ratio below 2.00, but DAL was recently trading at a slightly elevated 2.31 times based on a five-year growth projection.
Delta also appears reasonably inexpensive when considering its price-to-book or P/B ratio. As of this writing, the stock is trading at 2.89 times its book value. We focus on fundamentally sound companies selling at a P/B ratio of less than 2.00 or at least below the industry average. In Delta's case, its P/B is trading below the major airline average of 3.51.
Some investors may prefer a measurement of tangible book, where intangible items such as patents, intellectual property, and goodwill are absent from the denominator. At the time of this writing, price to tangible book for DAL was -16.59 reflecting approximately $15 billion of intangible assets that if removed, would produce a negative shareholders' equity on the balance sheet. However, this is more of an accounting exercise than a valuation concern. Nevertheless, the stock's book value is attractive when compared to the airline sector as a whole as well as the 3.04 P/B for the S&P 500.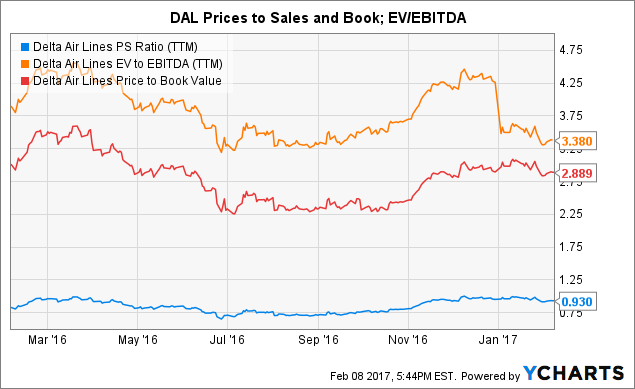 We also measure cash flow as a reliable predictor of the intrinsic value of a stock price. DAL's price-to-cash flow ratio (P/CF) was 3.88 compared to 3.79 for the airline industry as a whole. At VIMS, we look for stocks trading at less than ten times P/CF, or at least significantly below the sector or industry averages. Again, both Delta and its peers are trading at lower than average valuations.
The Perceived Risks of Flying and Owning Airlines
Courtesy of Delta Airlines
Ladies and gentlemen, we have landed. The safest part of your journey is now over.
The fear of flying is long held as unsubstantiated beyond the fear itself. A U.S. National Safety Council study showed flying to be 22 times safer than traveling by car.
The same fear factor holds true in buying the stocks of airlines. Long before the company's recent investment in the four noted airlines, Warren Buffett famously said this when answering a question at a Berkshire Hathaway annual meeting:
Investors have poured their money into airlines and airline manufacturers for 100 years with terrible results. It has been a death trap for investors.
We Should Fear Liquidity
An important measure of risk is a company's liquidity, e.g., current assets divided by long-term debt. Higher than 1.50 is ideal as we want to own businesses that theoretically can pay down debt with liquid assets. Our most recent measure of Delta's liquidity was a cautious 1.20. In theory, the company could pay off its long-term debt obligations using 83% of its liquid assets such as cash on hand, short-term investments, accounts receivables, and fuel inventories.
Current ratio (CR) is another simple but telling measure of a company's financial stability. CR is current assets divided by current liabilities, the higher above 1.00, the better. Delta's balance sheet had a recent CR of 0.49, demonstrating that liquid assets are far short of funding near-term liabilities, such as accounts payable, short-term debt obligations, and income taxes.
A stock's "margin of safety" is an estimate of the difference between the intrinsic value of the stock and its current market price. Some professional value investors prefer to calculate margin of safety with discounted free cash flow projections. For example, Morningstar currently publishes its view of DAL's margin of safety, or fair value, as a negative 5%.
Warren Buffett's infamous "owner earnings calculation" is defined as [A] reported earnings plus [B] depreciation, depletion, amortization, and certain other non-cash charges, less [C] the average annual amount of capitalized expenditures for plant and equipment, etc. that the business requires to adequately maintain its long-term competitive position and unit volume.
These types of overly sophisticated margin of safety or intrinsic value measurements are what allegedly justify the high fee structure of Wall Street, and the legendary pedigree of Mr. Buffett, for whom we hold with the utmost respect. However, we are suspect of the projection nature of these formulas. If we have to start predicting future cash flows, interest rates, and capital expenditures, haven't we become more a speculator and less an investor?
At Value Investing for Main Street, we take a modest, and frankly realistic approach to estimating margins of safety. We prefer to measure intrinsic values in a broader sense as opposed to Magic 8 Ball specificity. Without question, Mr. Buffett has earned his value investor wings with the owner earnings approach to investing. However, Wall Street, in general, continues to regurgitate sophisticated financial models of predominantly pie in the sky price targets. If those models consistently worked, we would all be rich, wouldn't we?
The Intrinsic Value of a SEC Filing
In reviewing Delta's most recent 10-Q filing with the U.S. Securities and Exchange Commission (SEC) - documents main street value investors should be reading for all current and potential future investments - no significant risk levers such as weighty legal matters or financial discrepancies were evident. Of note, the now unified federal government's stated policy goal of lowering corporate income taxes may have a positive effect on Delta as it reported an effective tax rate of 34% in its most recent quarterly results.
Also of note from the 10-Q was the company's buyback of over 13 million shares of stock in Q3 2016 within a price range of $37.17 to $39.61 or about a 25% discount to current trading ranges. At VIMS, we had considered initiating a position in the stock at about that time but passed because of the "no moat, capital intensive" fears of flying in airline stocks. As we snoozed, Delta's management gave us a buzz-cutting flyover.
The VIMS Model Portfolio ranks Delta's overall market risk profile as above average. We like profitable, dividend paying, wide-moat companies with low volatility that have the free cash flow and liquidity to pay its bills, both short and long term. Delta entices us with its earnings per share and dividend growth, operating margin, returns on equity and capital, and attractive valuations, but gives us pause when analyzing its revenue growth, dividend yield, cash flow margin, and current ratio.
We own common shares for the long-term benefit of partnering with a company that assists customers with an in-demand, useful product or service mix, and rewards shareholders by way of world-class internal financial controls. However, attempting to predict explicit future prices or percentage gains and declines is a Wall Street game that we respectfully choose to avoid on Main Street.
Airlines may not be as risky to fly as to own, but Delta is a compelling buy candidate based on its legendary customer service, attractive valuations, and low fuel prices further hedged by its venture into the refining business.
Consensus by Cabin Class
As value investors, we do not interpret market consensus as a definitive buy or sell signal, but more a suggestion to perhaps run the other way. However, evaluating the Wall Street consensus on a stock is an entertaining if not serious dive into a contrarian's treasure trove.
From Business Class
According to data miner, TipRanks, the Wall Street analysts' consensus on DAL is a strong buy with a price target of $57.83, or an upside of about 20%, based on the models of six analysts.
From Economy Class
The financial blogger consensus, including contributors from Seeking Alpha, is also bullish per TipRanks. At VIMS, we place most weight on the blogger consensus as it tends to be more of a Main Street view, although we are mindful that many bloggers focus on fundamentals, growth, and dividends, not necessarily value.
However, it is evident, as of this writing, that both Wall Street analysts and Main Street bloggers collectively recognize the attractive valuation metrics of DAL. It is a relatively cheap stock in an arguably overheated broader market.
From Private Jet Class
Short interest, or the percentage of shares that are traded based on a bet the stock price is poised to drop, was neutral for DAL at 2.41% of shares outstanding as of this writing. We think of short interest as the hedge fund consensus since the Wall Street money manager elite executes a significant shorting of stocks. Accordingly, hedge fund holdings of DAL had decreased in the most recent quarter per TipRanks.
As of this writing, it appears that insiders at Delta, i.e., its senior management and directors, are selling. At VIMS, we more often take insider activity with a grain of salt. Why are senior corporate managers exercising stock options? It often has more to do with personal financial management than a bearish view of the company that employs him or her.
Money for Nothing and the Ratings for Free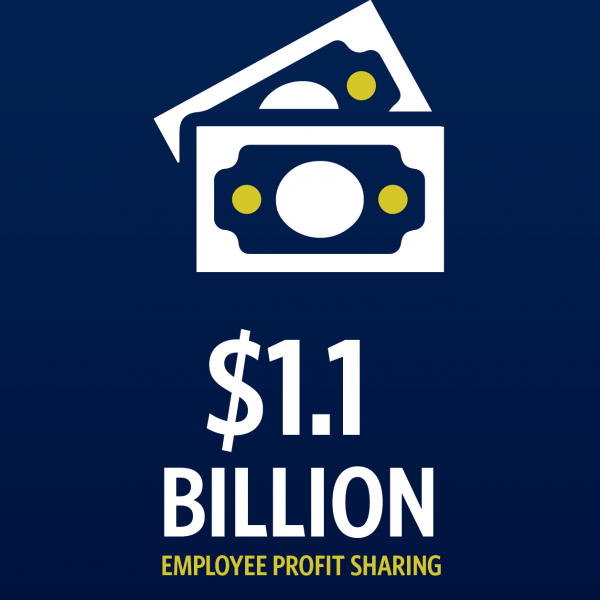 Source: Delta Air Lines
A newer addition to Value Investing for Main Street series is the measurement of employee satisfaction as well as the CEO approval rating. Although gathered from non-scientific data of the all-too-biased Internet, we feel a snapshot look at employee morale is worth a peek to see if further due diligence is in order.
According to Glassdoor, over 1,500 alleged Delta Air Lines present and former employees that submitted online reviews have collectively rated the company 4.3 out of 5 stars. The most cited positive comments were "travel benefits" and "good co-workers." The most mentioned drawbacks were "work/life balance" and "it takes too long to go from part-time to full-time status." I say welcome to the American workplace. Nonetheless, 4.3 is a relatively high score on Glassdoor.
Most impressive, based on close to 200 reviews on Glassdoor, Delta employees give CEO Bastian a rare 95% approval rating. Anytime a company CEO is respected - or disrespected - by those that work within the same culture as him or her, we take notice.
I do wonder to what extent the $1.1 billion in profit sharing that Delta reported for 2016 contributed to these high ratings. What if more companies shared the wealth beyond the Suite and the Street?
To the Moon or Stranded on the Tarmac?
DAL is currently part of the Value Investing for Main Street Model Portfolio's (VIMS) Watchlist. Same as it was six months ago when company management bought back shares at attractive prices that we recognized but did not act upon because of continued doubts about the viability of airlines as an investment.
As a long-time loyal flyer of both Delta and Northwest Airlines that ironically, merged in 2008 - and as a self-confessed fan of the flying machine - if I were ever to buy an airline, this would be the one.
I admire Delta's penchant for customer service in an industry that stereotypically eschews the revenue provider as parodied by Ben Stiller in 2000's Meet the Parents (Universal Pictures/DreamWorks):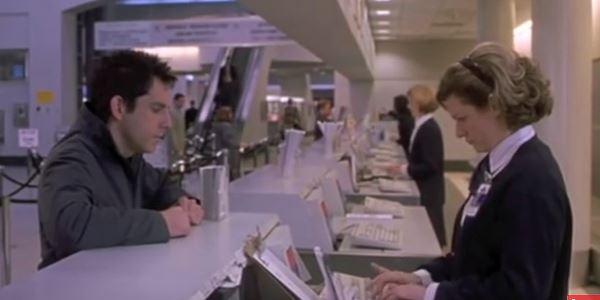 Click for movie clip: http://www.youtube.com/watch?v=-en2_o3ut9Q
To the contrary, a company that takes care of its employees, as Delta apparently does, typically translates to an operation that takes care of its customers.
Thus, with increasing global air travel - the temporary passions for nationalism and protectionism notwithstanding - low fuel prices, the use of fuel-efficient composite materials, and cutting-edge aeronautical technologies, it may be time to shoot for the moon with a long-term buy and hold of DAL.
In the interim, I look forward to a debate among readers in the comment section. Borrowing the wisdom of Mr. Buffett and his partner, Charlie Munger, I ask whether and why you believe Delta Air Lines is currently…
…a fair company at a wonderful price or a wonderful company at a fair price?
Thank You for Reading the Value Investing for Main Street Series Exclusively on Seeking Alpha
I am excited and humbled by the number of readers and new followers from the first eight articles in the Value Investing for Main Street series. I invite new readers to "follow" the series by clicking the orange button and choosing to receive alerts for the subsequent build-up of the Value Investing for Main Street Model Portfolio (VIMS) here on Seeking Alpha. Then join me, one primary ticker at a time, in literally seeking alpha with limited capital, lower costs, and less risk than the titans of Wall Street. Comments are strongly encouraged and always welcomed.
Please read the important accompanying disclosures.
The Main Street Value Investor and the Value Investing for Main Street Model Portfolio (VIMS) are trademarks of David J. Waldron, LLC.
DAL brands and proprietary content are trademarks or copyrighted material of Delta Air Lines, Inc.
Magic 8 Ball fortune-telling toy brand is a trademark of Mattel, Inc. (NASDAQ:MAT)
Data Sources: Seeking Alpha, YCharts, Delta Air Lines, Glassdoor, TipRanks, Charles Schwab & Co. (Morningstar, Thomson Reuters, and S&P Capital IQ).
Disclosure: I/we have no positions in any stocks mentioned, but may initiate a long position in DAL over the next 72 hours.
I wrote this article myself, and it expresses my own opinions. I am not receiving compensation for it (other than from Seeking Alpha). I have no business relationship with any company whose stock is mentioned in this article.
Additional disclosure: Data is for illustrative purposes only. The accuracy of the data cannot be guaranteed. Narrative and analytics are not intended for portfolio construction beyond the contributor's model portfolio which is solely for educational purposes. David J. Waldron is an individual investor and author, not an investment adviser. This article is neither intended as investment advice or as a recommendation to buy/hold/sell/short or avoid any securities. Readers should always engage in further research and consider (as appropriate) consulting a fee-only certified financial planner, discount licensed broker/dealer, flat fee registered investment adviser, reputable attorney, or certified public accountant before making any investment, income tax, or estate planning decisions.