Stocks discussed on the in-depth session of Jim Cramer's Mad Money TV Program, Thursday, February 9.

To know what the investors are thinking about the economy and Trump, watch the bonds. "These days when rates go higher, it's game on for a host of stocks, particularly the ones that have languished as of late, like the cyclicals, the retailers and most important, the banks," said Cramer.
When bonds are sold in large quantities, the interest rates go higher. On the contrary, when they are bought in large quantities, the rates go lower. The driving force behind the bonds has changed recently and hence it becomes important to watch them.
For many years, bonds moved higher due to inflation and Fed rates. Bond holders would dump bonds when Fed would raise rates or when there's a thought inflation was rising. In times of crisis, investors used to lose trust in other assets and buy risk-free US treasuries.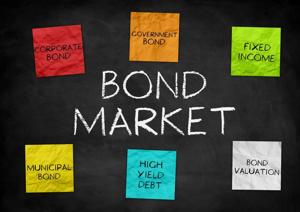 When President Trump talks about his tax plan, investors expect economy to heat up and rates to go high. When that happens, inflation will go up and rates will go higher. The money managers will look silly holding bonds then and hence they are trying to call the scenario ahead of it occurring.
"In other words, the bonds call the tune, not the stocks," said Cramer.
Executive interview - SAP AG (NYSE:SAP)
German software maker SAP posted an earnings beat in the recent quarter. The company has been transforming itself to embrace the cloud by making a series of acquisitions. Cramer interviewed Steve Singh, president of business networks and applications at SAP.
Singh is the former CEO of Concur Technologies which was acquired by SAP. He said that Concur customers are loving SAP products and vice-versa. He adds that Concur has benefited from SAP's large customer base.
"Whether you are talking about a L'Oreal or an HSBC or a Siemens or a Pfizer, what we are finding is that customers are embracing all the SAP solutions. So you may start off with a Concur and then buy other SAP solutions," he said.
The company's recent acquisition Fieldglass offers human capital management services for service based company. Singh is bullish on the acquisition and said that it will add to the strength of SAP.
According to Singh, the next big thing will be micro services where apps like email clients will be able to take actions like booking travel when there is an out of town appointment.
Are stocks in control of their destiny?
Some stocks are in control of their destiny and some are not. "They need a rising tide to lift their stocks and after this run, that is not something I want to bank on," said Cramer.
Twitter (NYSE:TWTR) posted an earnings beat but slashed its earnings estimates which led to the stock getting crushed. Earlier, when the user base used to increase, the presumption was that advertisers would be willing to pay more. That is not the case with Twitter as Google (NASDAQ:GOOG) and Facebook (NASDAQ:FB) are taking share from everyone.
"You can make the case that no one is really in charge of Twitter, especially since their CEO is essentially a part-timer," said Cramer.
Same is the case with Coca-Cola (NYSE:KO). Its soda business is not the growth business it used to be. They are offloading the bottlers but that will still not put the company in control till 2018. Contrast that to Pepsi (NYSE:PEP), which is growing thanks to its snack business. CEO Indra Nooyi is in control of the company's destiny and Cramer thinks this stock deserves a premium to Coca-Cola.
Just because a company is not in control of its destiny, it doesn't mean that it is in a bad place. They are dependent on a particular cycle that may be good sometimes. "Right now, in this market, companies that have taken destiny into their own hands are seeing their stock rally furiously," said Cramer.
CEO interview - TreeHouse Foods (NYSE:THS)
The stock of TreeHouse Foods went up 12% after the earnings beat. The investors were not pleased when they purchased Ralcorp from ConAgra for $2.7B three months ago. Cramer interviewed CEO Sam Reed to know more about the quarter.
"Once we realized that was taking people away from their day jobs, we got that group back and in a fury they went about their business," said Reed.
The company's core legacy business was up 3% and ConAgra brands went from deficit to a gain. Reed said that ConAgra trying to combine private-label business with branded business was not a good combination. "We have dedicated ourselves only to customer brands and having that sole focus is absolutely critical to succeeding here," he added.
Reed said that 20% of their business came from natural and organic brands that sell at a 10% premium to average brands. This 20% business is growing at 30%. "Private label has become the place where people looking for health and wellness can go and find products that offer them value," he said.
Viewer calls taken by Cramer
Kraft Heinz Company (NASDAQ:KHC): The company is due to report next week. Take some gains off the table and let the rest run.
Under Armour (NYSE:UA): These stocks are getting hit on border tax possibility and lower sales. It could go till $22-23 and then sell it.
Pioneer Natural Resources (NYSE:PXD): The company is run by good people and they have the cheapest oil. They are expected to show good growth in April.
Huntington Ingalls (NYSE:HII): It's a good stock but General Dynamics (NYSE:GD) is best in the group.
Domino's Pizza (NYSE:DPZ): Buy some before the earnings and more if it falls after the earnings.
CenturyLink (NYSE:CTL): Cramer is not a fan. The yield is a red flag.
::::::::::::::::::::::::::::::::::::::::::::::::::::::::::::::::::::
Jim Cramer's Action Alerts PLUS: Check out Cramer's multi-million dollar charitable trust portfolio and uncover the stocks he thinks could be HUGE winners. Start your FREE 14-day trial now!
Get Cramer's Picks by email - it's free and takes only a few seconds to sign up.