Per the WSJ, Reckitt Benckiser (OTCPK:RBGLY) (OTCPK:RBGPF) officially announces a deal to buy Mead Johnson Nutrition (NYSE:MJN) for $16.6 billion or $90 per share, and $17.9 billion if you include net debt. This is an all cash deal.

Using conventional metrics it appears that Reckitt overpaid for this deal and will have to issue debt to fund the hefty price tag. Reckitt paid at an enterprise value of 4.4X FY15 sales and nearly 20X FY15 cash flow from operations. Looking at FY16 consensus estimates, the deal looks even more dear at 28X earnings and 4.9X FY16 EV/Sales. I would avoid shares of Reckitt Benckiser given that precious price tag.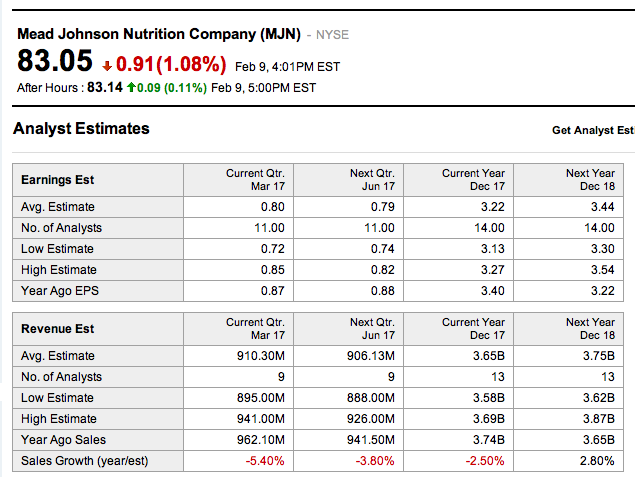 Source: Yahoo Finance
Here are Reckitt Benckiser's brands. As you can see, they have nothing to do with baby formula or infant nutrition.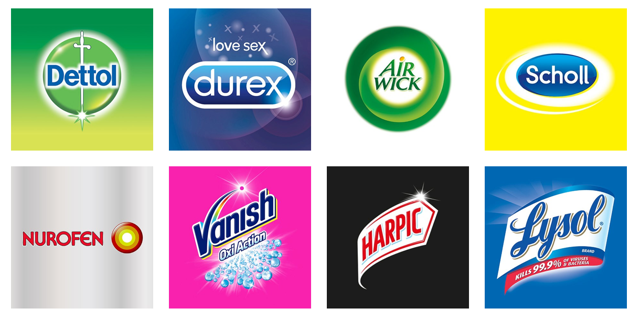 Here are recent results, which are in GBP.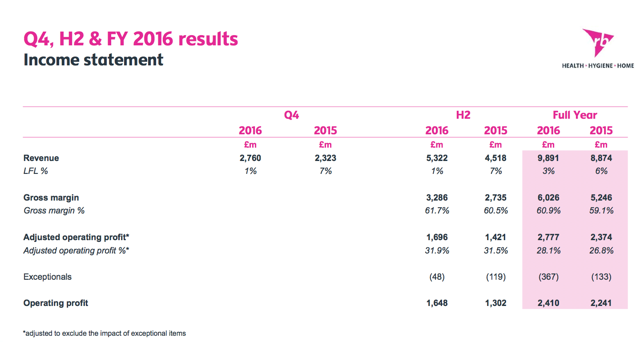 Here are RB's segments.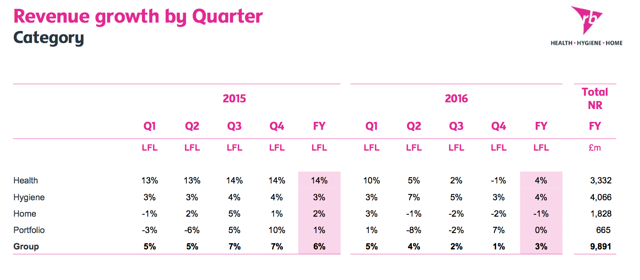 Reckitt's market capitalization is 50 billion British pounds. So the company is trading at 25X FY16 free cash flow.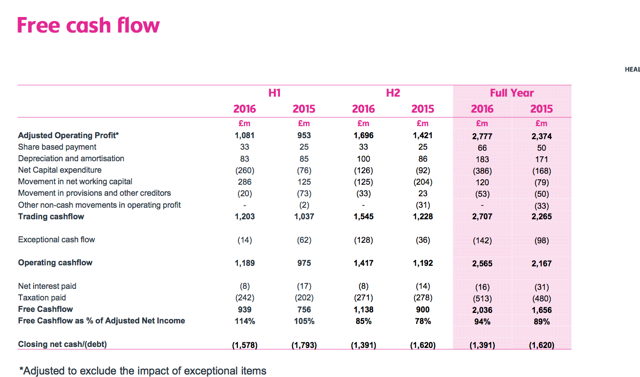 Source: Reckitt Benckiser February 10, 2017 investor slides
Here are consensus estimates. Shares are trading at 21X FY17 analyst estimates.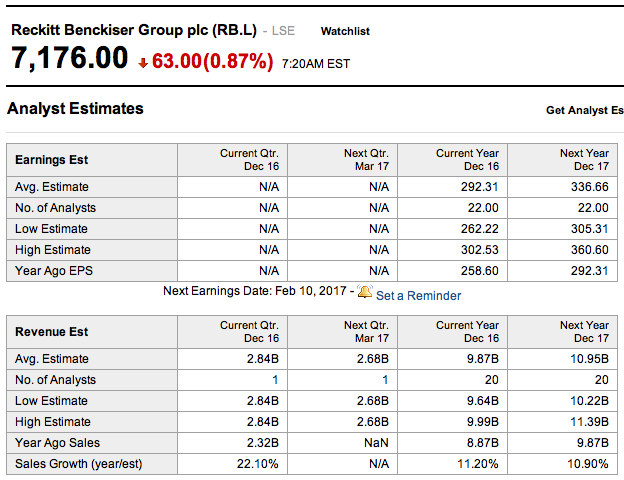 Source: Yahoo Finance
Here is a quick review of what Mead Johnson Nutrition does and how it makes money.
98% of its revenue is derived from infant products and formulas and children's nutrition.

Asia is its most important market in terms of EBIT, but growth has stagnated there.

MJN's top line has been pretty lackluster for years.

Cash flow from operations have grown nicely, despite top line weakness, but again Reckitt is buying it at a 5% cash flow from operations yield. Capital expenditures were $174 in FY15, so free cash flow was just north of $700 million. So Reckitt bought Johnson Mead Nutrition at last year's 4% cash flow yield.

Here are capital expenditures.

Here are MJN's segment mix by region and products.

Here are MJN's slides from a November 15, 2016 Morgan Stanley investor conference. Its top competitors are Nestle (OTCPK:NSRGY), which owns Gerber brands and Abbott (NYSE:ABT), which own Similac brands.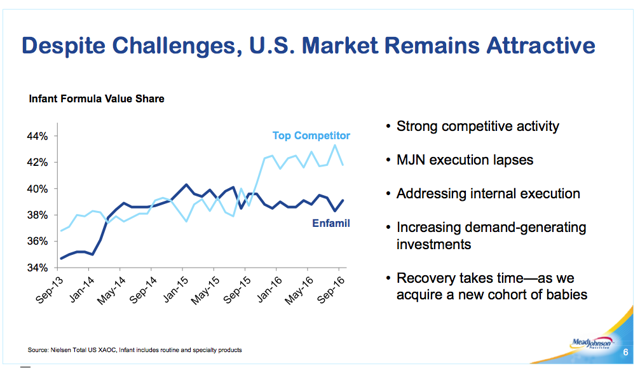 Mead Johnson, Nestle, and Abbott compete to win WIC business. We have two young children and when they were born, we remember getting lots of free sample at the hospital and in the mail soon after. Also, when our oldest started daycare, at 16 weeks, our center offered free Gerber Gentle New Start as part of our tuition.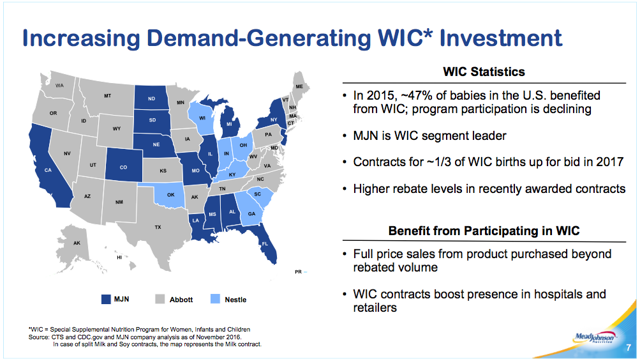 Here is more information about the WIC program.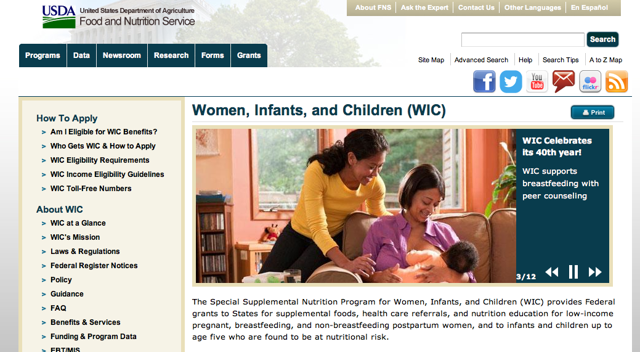 Here are MJN's major products. Per MJN's 10-K
We are committed to being the world's leading nutrition company for infants and children and to helping nourish the world's children for the best start in life. Our Enfa family of brands, including Enfamil infant formula, is the world's leading brand franchise in pediatric nutrition, based on retail sales, and accounted for approximately 80% of our net sales for the year ended December 31, 2015.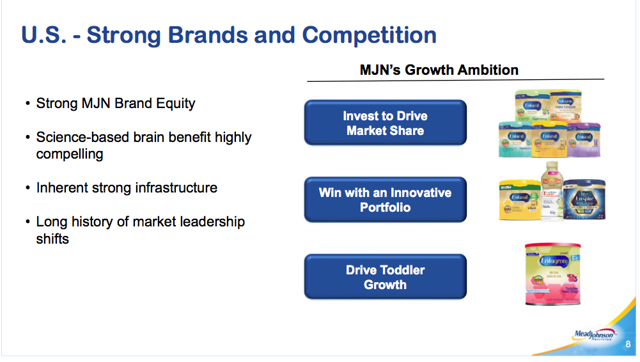 Takeaway
Reckitt Benckiser appears to have paid a precious multiple for Mead Johnson Nutrition. Mead John is a good business in the sense that it has strong market share and competes in an oligopoly, so its cash flows are pretty steady, but Reckitt overpaid for the business. Also, Reckitt has made so many acquisitions that integration is always the tricky part. Reckitt Benckiser isn't cheap at 21x FY17 earnings and they will have to take on a lot of debt to finance this all cash deal. I would avoid shares and Reckitt and certainly wouldn't play the M&A arbitrage, as there was a $3 deal spread as of 8am this morning.
Disclosure: I/we have no positions in any stocks mentioned, and no plans to initiate any positions within the next 72 hours.
I wrote this article myself, and it expresses my own opinions. I am not receiving compensation for it (other than from Seeking Alpha). I have no business relationship with any company whose stock is mentioned in this article.
Editor's Note: This article discusses one or more securities that do not trade on a major U.S. exchange. Please be aware of the risks associated with these stocks.