Oclaro (NASDAQ:OCLR) is showing positive momentum with double-digit revenue growth. The most recent achievement was a 64% revenue increase for FQ2. This strong growth demonstrates that the company is successfully selling its optical products. Oclaro expects to grow revenue by 25% to 30% in 2017. Consensus estimates show that Oclaro is expected to average about 26% annual revenue growth through 2019. I expect the stock to continue to run higher and outperform as revenue continues to grow at above average rates. The stock has room to run higher due to its attractive valuation.
Oclaro is a key player that supplies the tech industry with the needed solutions that enable high-speed internet connections. Oclaro's technology enables the successful streaming of videos, voice over internet [VoIP], cloud computing and other high-speed applications.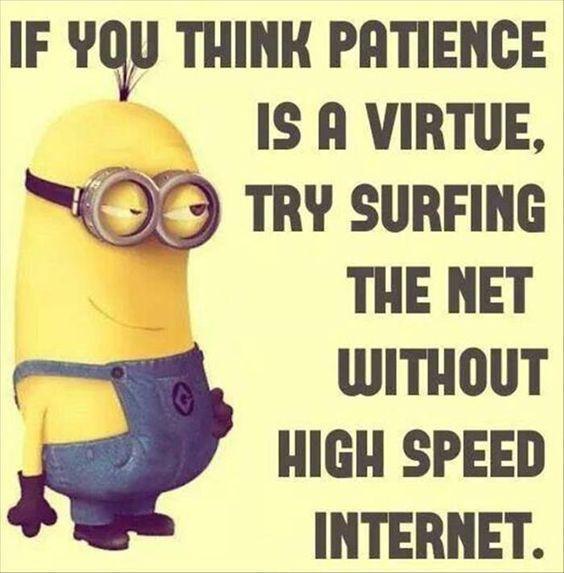 Image source: pinterest.com
The company's revenue growth was significantly driven by the 134% sales increase of the 100 Gb/s transmission modules. Oclaro has been focusing on supplying the high speed market with smaller products with lower power consumption. So, end users reap the benefits of saving space and energy costs.
Oclaro is seeing strong demand for datacenter interconnect applications. The demand is for analog coherent optics [ACO] from traditional equipment suppliers and new website 2.0 customers. The company expects strong demand for this to continue in 2017.
The company also expects 2017 to be the year that 100G takes off for interconnection within the datacenter. Oclaro has been sold out of its data center products because of such high demand. Oclaro expects the market to remain tight for at least 2017. This strong demand will help drive revenue growth for the company, perhaps allowing Oclaro to exceed its revenue estimates. The stock is likely to respond positively to the strong double-digit revenue growth that Oclaro will achieve this year and beyond.
From a regional perspective, Oclaro's highest growth is coming from China, where the company achieved a 42% increase in sales in FQ2 over the same quarter last year. This was followed by Southeast Asia, the Americas and EMEA with sales increases of 26%, 21% and 10% respectively. So, the company is successfully selling its products on a global basis. This sales strength is likely to continue in 2017 especially in China where the 100G port counts and regional network buildouts are growing. China is important to Oclaro's growth as the country comprises about 42% of total sales.
Attractive Valuation
Oclaro's stock has plenty of room for growth because of its low valuation in addition to its strong growth. Here's how Oclaro compares to the competition:
Oclaro

Finistar (NASDAQ:FNSR)

Neophotonics

(NYSE:NPTN)

Broadcom

(NASDAQ:AVGO)

Forward PE

13

15.9

23

34
Data source: Thomson-Reuters
All of these companies are going to benefit from double-digit revenue growth this year. Oclaro's lower valuation is likely to allow the stock to outperform its peers and the S&P 500 this year and perhaps longer. Oclaro's strong sales growth will help drive the stock higher from the low valuation level.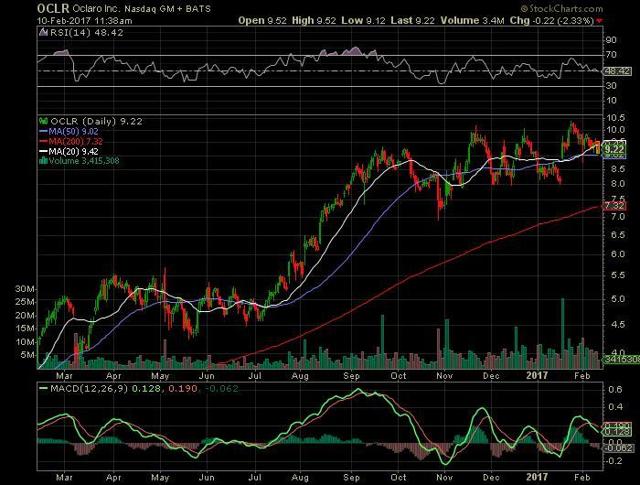 The Risks
Oclaro obtains 10% or more of its revenue from just four customers. If one or more of these customers found another supplier, Oclaro would take a significant sales hit.
Oclaro faces strong demand for its products, which is great. However, the company could miss out on sales if they struggle to keep up with demand. If the company struggles to satisfy demand, it could hurt Oclaro's reputation, causing customers to look elsewhere for the products that they need.
Conclusion
Oclaro's low valuation allows for further PE expansion. The company's strong continued product demand will drive above average sales growth for the next 2 to 3 years. This is a recipe for the stock to achieve gains that exceed its peers and the S&P 500 for the foreseeable future.
Disclosure: I/we have no positions in any stocks mentioned, and no plans to initiate any positions within the next 72 hours.
I wrote this article myself, and it expresses my own opinions. I am not receiving compensation for it (other than from Seeking Alpha). I have no business relationship with any company whose stock is mentioned in this article.
Additional disclosure: If you like my analysis, click on FOLLOW at the top of the article near my name. That will allow my articles to display on your homepage as they are published. The article is for informational purposes only (not a solicitation to buy or sell stocks). I am not a registered investment advisor. Investors should do their own research or consult a financial advisor to determine what investments are appropriate for their individual situation. This article expresses my opinions and I cannot guarantee that the information/results will be accurate.