Several days ago FedEx (NYSE:FDX) announced that:
FedEx Supply Chain Launches FedEx Fulfillment

PITTSBURGH, February 7, 2017 - FedEx Supply Chain, a subsidiary of FedEx Corp. and an industry-leading third-party logistics provider (3PL), announced today the launch of FedEx Fulfillment, an e-commerce solution that helps small and medium-sized businesses fulfill orders from multiple channels including websites and online marketplaces and manage inventory for their retail stores. The solution is an integrated supply chain offering powered by an easy-to-use platform and the FedEx transportation networks.
Obviously, FDX is taking aim at Amazon (NASDAQ:AMZN). Fulfillment is big business, and there are many fulfillment companies of all sorts out there, however the biggest of them all is none other than AMZN.
In fact in AMZN's recent Q4 announcement, AMZN said:
Fulfillment by Amazon ("FBA") delivered more than two billion units on behalf of sellers in 2016, and the number of active sellers using FBA grew more than 70%. Using the FBA service, Amazon sellers from more than 130 countries fulfilled orders to customers in 185 countries. In the fourth quarter, FBA units represented more than 55% of total third-party units.
While we do not know what percent of AMZN's total business is fulfillment, it must be a big number. FBA delivered 2 billion units and active sellers increased by 70% in 2016. So I am assuming that the 22% increase in net sales that AMZN reported in 2016, has was helped a lot by FBA.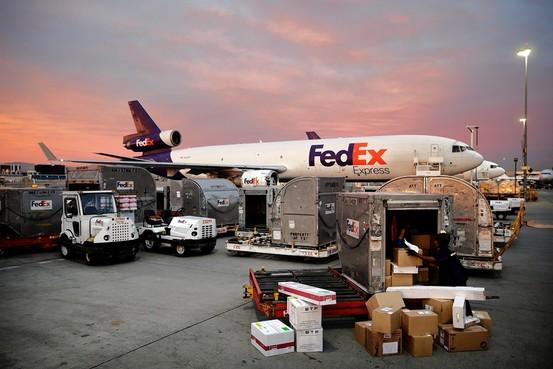 Federal Express has been preparing for this move for a while
For those that follow FDX closely, this move was not a surprise. In fact it has been in the making for several years.
In December 2014, FDX bought Bongo International, a cross border e-commerce technology and solutions company. Also in December of 2014, FDX bought Genco, a $1.6 billion company with 11,000 employees, handling 600 million product returns annually. FDX called Genco the leader in "reverse logistics."
In addition, FDX already has warehouses, delivery trucks, and a distribution network in most countries on the planet. I think entering the fulfillment space is only a natural step for the company. FDX is probably the best logistics company the world has ever known, with the biggest delivery fleet. In fact, the more I think about it, I am surprised they did not enter the space earlier.
Does Federal Express have an advantage over Amazon?
Both FDX and AMZN are two different business. FDX until now was a delivery and logistics company, and AMZN was a retailer.
However there are several advantages FDX has over AMZN in the fulfillment space. B2B companies will probably be a little relieved, because AMZN is becoming a B2B online shopping center, and that has taken a lot of their business.
Also, many retailers might feel there is a conflict of interest between them and AMZN, since they are both retailers.
Also, FDX has a larger network than AMZN by default. Assuming FDX offers fulfillment services in most countries they operate, it's only natural they will attract a lot of business.
As e-commerce continues to grow worldwide, it's not always easy for retailers to have their products in different parts of the world. Most of the time when delivering to your local market, it's better to have inventory nearby.
And there is something else that FDX can offer as part of their fulfillment services, that AMZN cannot offer. And that is deep discounts on package delivery.
Think of it, delivery sometimes cost more than the item itself. If FDX can offer special discounts to fulfillment customers, that might be a huge incentive for someone to do business with FDX, than any other company out there.
Amazon is not sitting idle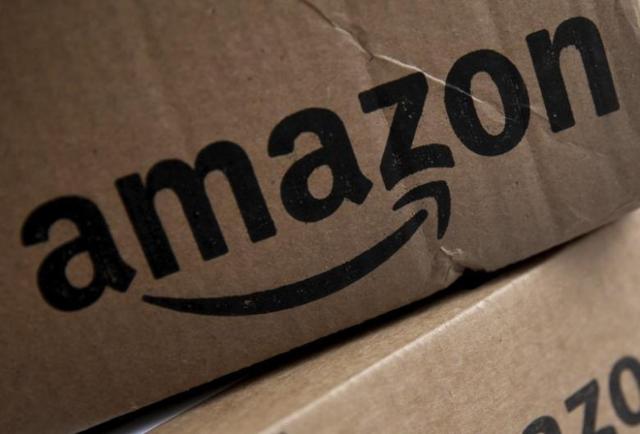 Amazon is also transforming itself, so as to not be too dependent on transport companies like FDX.
The company has bought thousands of trucks to make deliveries itself.
AMZN has been expanding its fulfillment-center network worldwide. According to ChannelAdvisor (link here), AMZN has 173 facilities worldwide. And we also know the company has leased at least 20 cargo planes to transport its own cargo.
So while FDX is entering AMZN's turf, AMZN is doing the same, investing in logistics and a transportation network.
Bottom line
I think FDX has many advantages over AMZN fulfillment, and I think many companies will switch. So in the long term, this will grow FDX's business and help increase EPS in the long term.
However, there is also a clear advantage to having AMZN fulfill you packages, and that is that your products have access to AMZN's site and its registered users.
However the truth is, because FDX is a more advanced logistics company, I think many retailers who mainly sell international might prefer it. If however you are a small retailer, AMZN might be a better choice.
Also, this does not mean AMZN's fulfillment business will stop growing anytime soon. At the end of the day, e-commerce is growing too fast at the current point in time for any one company to be worried about losing market share yet.
Disclosure: I/we have no positions in any stocks mentioned, and no plans to initiate any positions within the next 72 hours.
I wrote this article myself, and it expresses my own opinions. I am not receiving compensation for it (other than from Seeking Alpha). I have no business relationship with any company whose stock is mentioned in this article.