Suncor Energy (NYSE:SU), Canada's largest crude oil producer, has struggled in the downturn due to weak commodity prices and wildfires which forced shutdown of its key facilities. But the Calgary-based oil sands producer has come back strongly. The company already offers an above average dividend yield and the payouts look well set to climb significantly in the near future.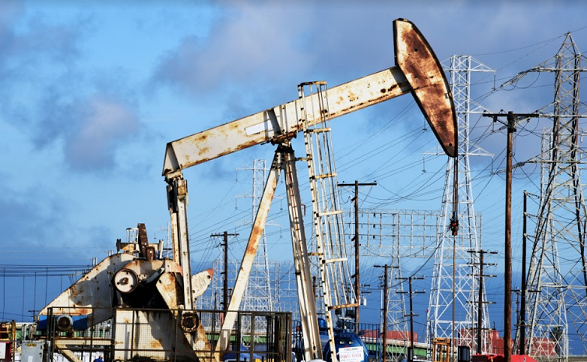 Suncor Energy has reported significant losses and burned cash flow in the last several quarters, thanks in large part to weak energy prices, wildfires, and uptake in operating expenses related to its increased stake in the Syncrude oil-sands consortium. But the company began to turn around in 3Q2016 as its operations resumed, production increased and oil prices surged. Eventually, in the fourth quarter, the acquisition of ownership interest in Syncrude pushed the company's total output to record levels of 738,500 barrels of oil equivalents per day (84% oil sands), up from 582,900 boe per day in the prior year quarter.
The production growth was also accompanied by a decrease in costs and increase in commodity prices. Oil sands cash operating costs fell almost 11% from last year to C$24.95 a barrel and Syncrude cash operating costs dropped almost 19% to C$32.55 per barrel. Meanwhile, average price realizations for oil sands operations and Syncrude were C$54.75 and C$64.28 per barrel in 4Q2016, depicting gains of 21.5% and 6.4% respectively. Meanwhile, Suncor also processed record quantities of crude oil at its refineries.
These factors pushed Suncor to fourth quarter operating profit of C$636 million, or C$0.38 per share, from a loss of C$26 million, or C$0.02 per share, in the year-ago period. Net earnings, which includes the impact of one-off charges, were C$531 million or C$0.32 per share which compares to a loss of C$2 billion, or C$1.38 per share in 4Q2015. The results were better than analysts' consensus estimates who were expecting a profit of C$0.29 per share, as per data from Thomson Reuters.
Many dividend investors, however, closely follow cash flows which underpin the payouts. It is here that Suncor has really excelled. In the fourth quarter, thanks in large part to the increase in production, a decrease in costs and higher realized prices, the company's funds from operations, or cash flow from operations, surged more than 82% from a year earlier to C$2.37 billion. At the same time, its capital and exploration expenditures, excluding capitalized interest on debt, fell 22.6% to C$1.57 billion.
With the increase in cash inflows and the decrease in cash outflows, Suncor swung to free cash flows of C$793 million from a cash flow deficit of $736 million a year earlier. The free cash flows were enough to cover dividends of C$483 million, leading to cash flow in excess of CapEx and dividends of C$310 million.
In other words, in the fourth quarter, Suncor generated enough cash flows to fully fund its entire capital expenditure as well as dividends. It's not surprising, therefore, that Suncor has started to boost investor payouts. The company has recently increased quarterly dividend by 10% to C$0.32 per share, which translates into an attractive dividend yield of 3%, significantly higher than the industry's average of 1.6%, as per data from Thomson Reuters.
Steve Williams, Suncor's CEO, said that the company could reward shareholders in the near future by "sustainably increasing" dividends and launching a share buyback program. It's not difficult to see how this is going to happen given the company's cash flow profile is well positioned improve even further in 2017.
Remember, one of the reasons why Suncor has burned cash flows in some of the previous quarters is that it was spending heavily to develop new projects, particularly the giant Fort Hills oil sands mine joint venture that comes with a total price tag of up to C$17 billion, right in the middle of the downturn. These projects are nearly complete and will begin commercial operations in late 2017. That's going to give Suncor an opportunity to grow its production, on a per share basis, at an average rate of 10% per year through 2019.
The production growth will come on the back of rising oil prices. As per data from US EIA, the price of WTI crude is expected to average at $53.46 a barrel in 2017 and $56.18 a barrel in 2018, up from $43.33 a barrel last year. The increase in prices, coupled with higher production, will push Suncor's cash flow from operations higher.
Meanwhile, the company's cash outflows could fall significantly in the coming years, starting from 2017. That's because the completion of major projects will reduce the capital investment requirement. On to top this, the management isn't eager to commit to new projects or spend on major acquisitions. As per the company's guidance, its total capital budget could fall 16%, or almost C$1 billion, from last year to the range of C$4.8 billion to C$5.2 billion. Even with the 10% dividend hike, the company's total cash outflows as CapEx and dividends could still drop by roughly 10% to C$7 billion in 2017, as per my rough estimates.
Moving forward, the increase in cash flows from operations coupled with the decrease in cash outflows should translate into higher levels of free cash flows for Suncor. That should fuel additional dividend hikes and support buybacks in the future.
Note from author: Thank you for reading. If you like this article, then please follow me by clicking the "Follow" link at the top of this page.
Disclosure: I/we have no positions in any stocks mentioned, and no plans to initiate any positions within the next 72 hours.
I wrote this article myself, and it expresses my own opinions. I am not receiving compensation for it (other than from Seeking Alpha). I have no business relationship with any company whose stock is mentioned in this article.