Natural gas (NYSEARCA:UNG) held the $3/MMBtu level again today as the 6-10 day outlook for the February 24 week turned very bearish.
Here's what it looks like: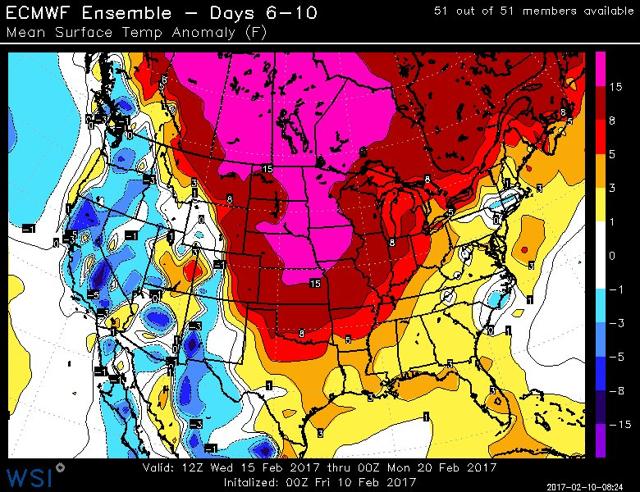 Source: Michael Ventrice
Storage draw expectations were hammered this morning for the week of February 24. Areas that were originally anticipated to have higher heating demand projections dropped sharply. The latest update now has April EOS finishing winter above the five-year average and putting further pressure on prices.
Our update early morning to premium subscribers covered the price action and our thoughts for the longer-term forecast. There weren't much changes to the longer-term outlook and as weather plays less of a role in March, the focus will shift back to following the healthiness of daily natural gas fundamentals. All eyes have been on Canadian gas imports as Canada's situation will likely result in higher gas imports over the coming months. We updated Canada's storage situation here.
Our latest storage forecast update for the week ending February 10 can also be found here, and we go over the physical flows we are seeing from supplies and demand this week.
Structural deficit weakened again this week as higher gas supplies offset stable weather adjusted demand. LNG flow was healthy averaging 2.2 Bcf/d while Mexico gas exports dropped slightly to average 4 Bcf/d.
Overall, the next three storage reports are expected to be bearish than the five-year average. As a result, EOS has been revised above the five-year average come April. We will be shifting our focus after February from weather to natural gas fundamentals.
We have recently revamped our natural gas updates to premium subscribers. The changes have received overwhelmingly positive feedbacks, and we think you will find our new update format to be even more helpful. You can sign up here. If you have questions, feel free to contact us.
8-14 Day Outlook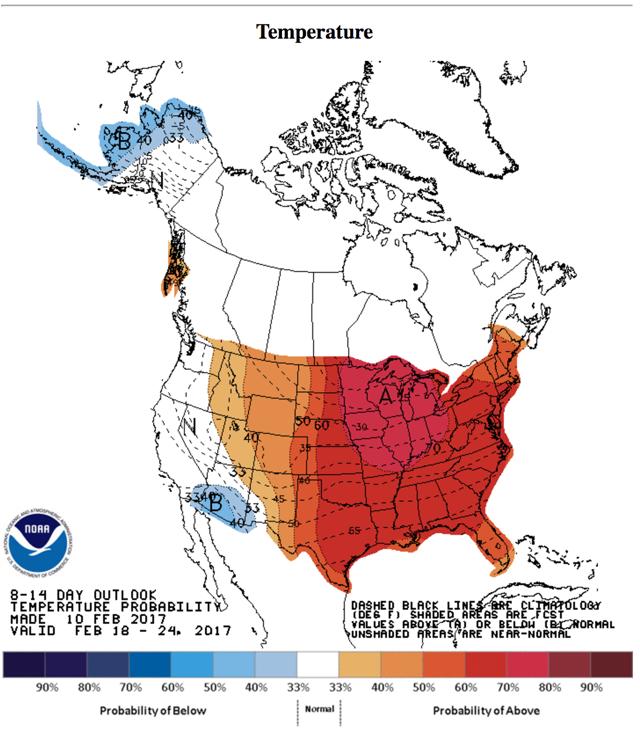 Disclosure: I/we have no positions in any stocks mentioned, and no plans to initiate any positions within the next 72 hours.
I wrote this article myself, and it expresses my own opinions. I am not receiving compensation for it (other than from Seeking Alpha). I have no business relationship with any company whose stock is mentioned in this article.