Recently, Verizon's stock (NYSE:VZ) has slumped amidst a series of negative news stories regarding Verizon. These stories do not reflect the long-term potential of the company, and present an attractive entry opportunity.
Earnings Miss
Last month, Verizon reported earnings per share of 86 cents compared to estimates of 89 cents. (CFO) Amidst challenges arising from the growth of competitors T-Mobile (NASDAQ: TMUS) and Sprint (NYSE:S), revenue was down 5.6% in the fourth quarter. However, the company is still committed to long-term growth, with CEO Lowell McAdam saying "We are positioning Verizon for future growth and continued sustainable shareholder value."
Yahoo Acquisition Troubles
After a major breach of 500 million Yahoo accounts last year, investors have called into question Verizon's pending acquisition of Yahoo. (WirelessWeek) The breach, which could have further legal and administrative costs, should negatively impact Yahoo's valuation, investors argue. However, investors again aren't thinking about the long-term - when a content pipeline buys a content distributor, synergies often occur.
(RT.com)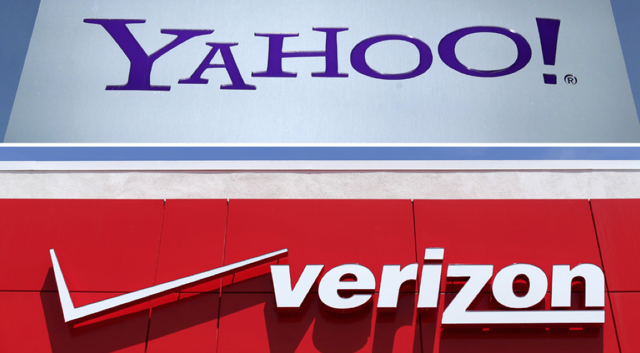 Employee Strike
Last year, 39,000 Verizon employees went on strike in one of the biggest US strikes in many years. (Democracy Now) The strike worried investors considerably, as they feared the impact of increased wages on the company's bottom line. News of an agreement, which was finally reached, sent the stock up just 1%. Again, investors are punishing the stock for somewhat insignificant events that grab headlines, but don't have much of an impact on the company's ability to generate cash.
Thinking Long-term
This earnings miss is a short-sighted look at Verizon, which is experiencing short-term pains for long-term gains right now. The company is at the forefront of developing 5G network technology, and has already begun testing it (CNET). This technology is key for a number of reasons:
4K Content
With 4K content finally proliferating, having a fast connection speed on the go is critical. Netflix (NASDAQ: NFLX) has already rolled out 4K streaming for some of its original programming, and the library will only grow larger. As phone displays increase in resolution, customers will soon want to stream this high-fidelity content, and only 5G technology can accomplish that.
Internet of Things
The Internet of Things is the next frontier in technology, and it needs a robust network technology to support it. Throughout the world, billions of sensors exist, capturing valuable data. 5G technology allows for the low-power communication of this data, creating vast networks of information which are incredibly valuable to companies.
Despite short-term road bumps which have made investors uneasy, Verizon's long-term dominance in 5G technology is enough to overcome just about any short-term negative catalysts. These negative news stories are mere flashes in the pan, and present attractive opportunities to buy. The average domestic telecom company is trading at 25 times earnings, whereas Verizon is now trading at 14 times earnings, making it a value play based on fundamentals as well as thematics.
But what about the short term? Where will returns come from? If this is you, rest assured knowing Verizon currently pays 4.72% dividend. The stock provides an attractive dividend for yields in the short term, as well as growth prospects through 5G for long-term price appreciation, enough to please any investor.
Disclosure: I/we have no positions in any stocks mentioned, and no plans to initiate any positions within the next 72 hours.
I wrote this article myself, and it expresses my own opinions. I am not receiving compensation for it (other than from Seeking Alpha). I have no business relationship with any company whose stock is mentioned in this article.
Additional disclosure: The analysis in this article is the opinion of the author and does not constitute investment advice.