At first, the idea of following President Donald Trump's example in putting your own personal finances in order seems unwise. Despite the fact that The Donald is a very wealthy man - indeed, the wealthiest President in U.S. history with an estimated fortune worth at least $2.9 billion - his business record is somewhat shaky.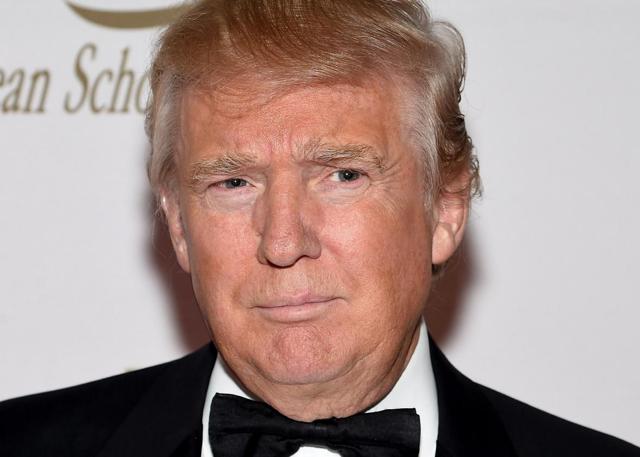 After all, whenever the business record is discussed, inevitably the discussion turns to bankruptcy. Trump has filed four business bankruptcies within the last three decades: first with the Trump Taj Mahal in 1991; then Trump Castle Associates the following year; then Trump Hotel and Casino Resorts in 2004; and Trump Entertainment Resorts, Inc. (OTC:TRMYQ) in 2009. A business magnate with four bankruptcies on his record is one that most people would look warily at as an example to follow.
However, while Trump has repeatedly filed for business bankruptcy, he has never filed for personal bankruptcy, and the likelihood that he ever will seems extremely remote. In July 2015, as part of his Presidential campaign, Trump's personal financial disclosure report was released, which ran to 92 pages and shows the diverse range of income sources from which Trump derives his fortune. Condominium sales, rent, golf courses, resorts, book sales, licensing agreements and an investment portfolio filled with hedge funds, mutual funds, gold and stocks all feature. While the stock portfolio is a relatively small portion of his assets, it is the asset class which will be of greatest interest for readers of this article, so that is all that will be focused on here. The graph below provides a statistical rationale for why examining Trump's portfolio is a worthwhile endeavor.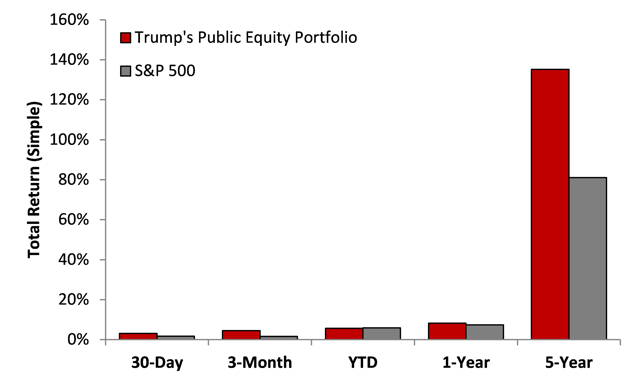 Trump holds his stocks in accounts with Barclays (32 stocks), JPMorgan (60 stocks), Oppenheimer (31 stocks), and Deutsche Bank (173 stocks across two accounts). The overall stock portfolio, the value of which ranges between $33.4 million and $87.9 million, consists primarily of traditional blue-chip dividend stocks across a variety of sectors. Tech stocks such as Apple (NASDAQ:AAPL) and Microsoft (NASDAQ:MSFT) are in there, as are energy stocks such as ConocoPhillips (NYSE:COP) and Kinder Morgan (NYSE:KMI). Consumer staples firms like General Mills (NYSE:GIS) and healthcare companies like Johnson & Johnson (NYSE:JNJ) also feature, as do utilities such as American Water Works (NYSE:AWK), defense contractors like Boeing (NYSE:BA) and Raytheon (NYSE:RTN) and industrials like Caterpillar (NYSE:CAT).
Trump does not just diversify by economic sector, but also by geography. French stocks such as oil major Total (NYSE:TOT) and pharmaceutical giant Sanofi (NYSE:SNY), Canadian securities such as the financial titans Bank of Montreal (NYSE:BMO) and Toronto-Dominion (NYSE:TD), and British securities like healthcare powerhouse GlaxoSmithKline (NYSE:GSK) and defense firm BAE Systems (OTCPK:BAESF) (OTCPK:BAESY) are but a sample of the non-U.S. stocks that Trump holds within his portfolio.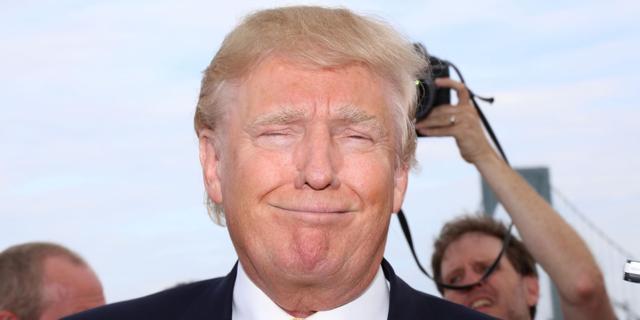 The conflicts of interest that Trump has with his businesses and his public office are outside the scope of this article. What long-term income investors cannot deny, however, is that having a portfolio stuffed with blue-chip stocks, and ensuring that this portfolio is diversified both by economic sector and by country, is an excellent defensive way to invest. It ensures that reliable income is received on a regular basis - Trump earned $15 million from his stock portfolio during the eighteen months it took to file his financial disclosure forms. It ensures that if one sector - or nation - is beset with economic downturns, the other sectors and nations can offset such downturns and ensure financial stability.
Much has been written about Donald Trump's business controversies, and a great deal has also been written about the tempestuous nature of his Presidential campaign. If the first three weeks of his Administration are anything to go by, questions about his competence will continue to be asked regarding his Presidency. For all of these reasons, being leery of looking to Donald Trump as an example of how to invest is understandable, but not necessarily valid. Whatever misgivings an investor may have about Trump's bankruptcies, political campaigning and Presidency, none of these should deter said investor from finding an example to appreciate and learn from in the stock portfolio that Trump and/or his advisors have constructed.
One final reason for eschewing the portfolio is the often-cited claim that if Donald Trump had simply put the $40 million he inherited from his father's estate into an S&P 500 index fund, and reinvested the dividends, he would be worth $3 billion today. Given that the lowest estimate of his overall worth is $2.9 billion, and that reinvested dividends would have meant he would have had no income to live on, this argument seems invalid.
To conclude: Trump's general approach to the stock market - buy blue-chip stocks and diversify across sectors and nations - is one that I cannot quibble with, and it is also one that few other income investors would find disadvantageous if they were to try and emulate it.
DISCLAIMER: The author is not a financial professional and accepts no responsibility for any investment decisions a reader makes. This article is presented for information purposes only. Furthermore, the figures cited are the product of the author's own research and may differ from those of other analysts. Always do your own due diligence when researching prospective investments.
Disclosure: I/we have no positions in any stocks mentioned, and no plans to initiate any positions within the next 72 hours.
I wrote this article myself, and it expresses my own opinions. I am not receiving compensation for it (other than from Seeking Alpha). I have no business relationship with any company whose stock is mentioned in this article.