Investment Thesis: Kalythera Therapeutics offers an opportunity various next generation cannabinoid therapeutics. The company's recent financing also provides capital for company to meet key inflection points.
Brief Business Description
Kalytera Therapeutics, Inc. (QUEZD) is focused on developing and manufacturing state-of-the-art cannabinoid medicines for a variety of unmet medical needs. With Kalytera's leadership ability, therapeutic development expertise, and intellectual property portfolio, the Company plans to make medical advances in treating bone fractures, osteogenesis imperfecta, osteoporosis, and osteoporosis in Prader-Willi Syndrome.
Kalytera is primarily focused on developing a novel class of proprietary cannabinoid therapeutics. New evidence reveals that CBD has a medical benefit for a wide range of conditions. There are limitations associated with naturally produced CBD however, which includes a short half-life and deficient oral bioavailability. Kalytera's mission is to develop new CBD formulations and prodrugs to overcome these limitations and treat specific diseases within the body. Kalytera intends to make use of patents containing its state-of-the-art inventions to limit future competition. Kalytera Therapeutics, Inc. was founded in 2014 and is based in Beverly, Massachusetts.
Kalytera Therapeutic Markets:
Bone Fracture Healing
Currently, there are limited options for treatment for healing a bone fracture or accelerating the repair of the bone. Kalytera is currently two compounds to observe their ability to accelerate bone fracture healing, which are cannabidiol, a non-psychoactive component of cannabis, and KAL436/9 an artificial derivative of CBD that has been modified to improve its solubility in water to enhance potency. Kalytera is partnering with Dr. Yankel Gabet, who is a researcher widely known for his work in bone healing and bone loss.
In Dr. Gabet's preclinical research, he published a study exhibiting CBD increasing collagen cross-linking and stabilizing rat femurs, which increased the maximal load and work-to-failure.Current treatment approaches are both expensive and lack the desired effectiveness desired. Bone morphogenetic proteins and anabolic agents, including Teriparatide ("TPD"), are an example.This program has potential to provide a less expensive, effective, state-of-the art t reatment for healing bone fractures, in a large underserved market.
Osteogenesis Imperfecta
Also called brittle bone disease or Lobstein Syndrome, Osteogenesis Imperfecta ("OI") influences how the body produces collagen, a protein that helps to strengthen bones. Based on preclinical trials, Kalytera believes that the same two compounds they are using to treat bone fractures will have a positive effect on OI, CBD and Kal436/9.
A prior study shows CBD increasing collagen cross-linking and stabilization in rat femurs, which increases their maximum load they can carry as well as the time they may work-to-failure, without an increase in stiffness of the bones.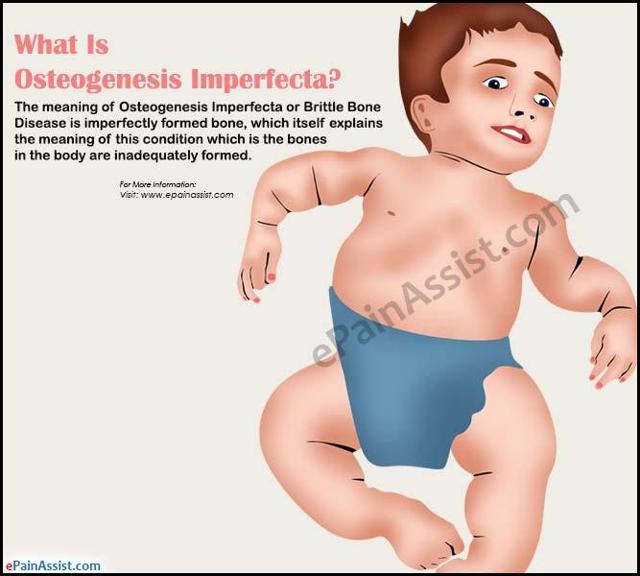 Source: epainassist.com
Osteoporosis
Osteoporosis is a serious medical condition that is characterized by an increased risk of bone fracture and the general weakening of bones. Kalytera believes that KAL671, a distinctive synthetic fatty acid amide and an endocannabinoid-like molecule will help restore bone to the persons afflicted by osteoporosis. Kalytera has obtained an exclusive license for KAL671 from Yissum Research Development Company, so there will be no competitors using the same treatment as them.
Kalytera's research with treating osteoporosis has the potential to produce a novel, state-of-the-art treatment for osteoporosis in a large underserved market. In preclinical trials, KAL671 has demonstrated the ability to restore bone in animals, mainly by inhibiting bone resorption. Unlike other common osteoporosis treatments, no serious side effects were reported as a result of the administration of KAL671. To aid in their research Kalytera has partnered with Ramot at Tel Aviv University to explore the potential of KAL671 in healing bones, as well as expanding on the research that Dr. Yankel Gabet has produced, whose work is widely known in bone healing.
Demand for osteoporosis medications has markedly decreased, despite the population aging. One study found that the use of common drugs used to treat osteoporosis has decreased by 50 percent from 2008 to 2012. The reason patients chose not to use the available medication was fear of the side-effects, among others. This gives Kalytera a distinct advantage in producing a treatment that has no serious side effects.
Medication Use 12 Months After Discharge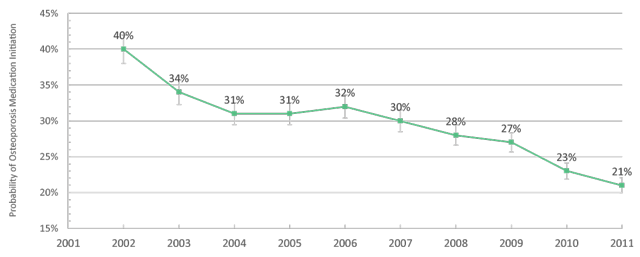 Reasons for Not Initiating Treatment

Osteoporosis in PWS
Prader-Willi syndrome is a genetic disorder with symptoms that include low muscle tone, short stature, incomplete sexual development, cognitive disabilities, and chronic hunger, which often leads to obesity and type 2 diabetes. The disorder is cause by deletions in the person's 15th chromosome. Many patients with PWS are diagnosed with osteoporosis; this symptom is usually seen later on in adolescents and adults.
The same opportunities present in general osteoporosis patients are the same with patients with osteoporosis in PWS. KAL671 has demonstrated the ability to restore bone density, mainly by inhibiting bone resorption. In preclinical animal models, KAL671 had shown to be non-toxic as well.
Recent Merger
On December 30, 2016, a merger was completed by Kalytera Therapeutics, Inc., formerly known as Santa Maria Petroleum, Inc., (the Resulting Issuer"), Kalytera Therapeutics, Inc., (Kalytera), and Kalytera Acquisition, Inc., a wholly owned subsidiary of the Resulting Issuer. This merger was completed through a reverse triangular merger. Kalytera subsequently became publicly traded on the TSX Venture Exchange in Canada. Along with the merger agreement, Kalytera executed a private placement offering for proceeds of 7,000,000 and was advised by Clarus Securities Inc., along with Haywood Securities Inc. We believe this merger created substantial value for shareholders and gave Kalytera the financial backbone it needs for R&D and Pipeline development.
On January 24, 2017, Kalytera announced that it would be taking part in a private placement offering with Clarus Securities Inc., Haywood Securities Inc., and Canaccord Genuity Corp. The offering included 33,333,333 common shares at a price of $0.45 per share, which resulted in proceeds of roughly $15,000,000. The proceeds will be used by Kalytera to acquire Talent Biotechs Ltd. Talent is a company based in Bnei Brak, Israel who's core area of focus is in the development of Cannabidiol based therapies for diseases with high unmet medical needs. Talents' also assists other pharma and medical patents in the development phase of clinical trials and research, pushing them to phase 3 of clinical trials. We believe the acquisition of Talent Biotech will spur growth in Kalytera's current products.
Talent is currently in phase 2 development for a CBD treatment for Graft versus Host Disease (GvHD). GvHD is a medical complication resulting from transplanted tissue of a genetically different person and is associated with acute and reoccurring illness, including reduced quality of life and death. With Kalytera and Talent's combined knowledge and expertise, we believe this will increase development for this and other treatments.
Investment Overview
Kalytera is positioning itself in an emerging market where cannabis has only recently become legal to use. Currently, the available osteoporosis and bone fracture treatments are largely dominated by brand name companies such as Amgen, Inc, Eli Lilly and Company, and Radius Health, Inc, yet they do not have the opportunity that Kalytera does in its focus on using CBD to treat patients whose medical needs have not been met. The merger with Santa Maria Petroleum Inc., and acquisition of Talent Biotech Inc., further strengthen its position in the market to take advantage of its assets.
Kalytera's products have the potential to open new options to patients that have no side effects that are prevalent in currently available treatment and tend to dissuade patients from using them. Potential side effects of current market treatments are Ulcers of the esophagus, irregular heartbeat, bone and muscle pain, and low calcium in the blood.
Also, current treatment for bone repair and osteo conditions can be costly. If patients are not covered by health insurance, treatment can cost up to $80-$900 per month. Kalytera has the opportunity to fill the gap for a less expensive alternative.
The preclinical results of its flagship product KAL671 have shown to be positive. KAL671 has demonstrated the ability to rebuild bone density, is nontoxic, and has the ability to increase collagen cross-linking and stabilization in animal studies.
Comparable Company Analysis
In order to value Kalytera, we did a comparable company analysis. We decided to compare Kalytera Therapeutics to Zosano Pharma Corporation (NASDAQ:ZSAN), Bellerophon Therapeutics, Inc. (NASDAQ:BLPH), Tokai Pharmaceuticals, Inc. (TKAI), Marinus Pharmaceuticals, Inc. (NASDAQ:MRNS) and Celsion Corporation (NASDAQ:CLSN). Since it was difficult to discover companies who had a similar size as well as pipeline, we deciding we would target small cap pharmaceutical or therapeutic companies whose product development is similar to Kalytera's, and whose drug pipeline had one product that was in phase 3 treatment.
Zosano Pharma is an emerging company based in California who has one treatment for migraines is in phase 3 trials, as well as having two trials osteoporosis both in phase 2 of development. Bellerophon Therapeutics focuses on developing treatments for cardiopulmonary diseases and has a single drug in phase 3 development for pulmonary arterial hypertension. Tokai Pharmaceuticals is a Massachusetts-based company whose specialty focuses on developing treatment for prostate cancer and other hormonally driven conditions. Marinus Pharmaceuticals is a biopharmaceutical company dedicated to helping patients who suffer from drug-resistant seizures and neuropsychiatric disorders. Celsion Corporation is headquartered in New Jersey and develops drugs to treat various cancers. From our analysis Kalythera appears overvalued based on technology value, but we note the difficulty in finding exact comparable companies limits the application of this portion of our analysis. Despite its higher technology value, Kalythera is still attractive in our view based on the markets it targets, as well as its unique treatment methodology.

Source: JGR Capital Partner's Analysis
Key Risk Factors
Kalytera has a history of operating losses. This is typical of a developing pharmaceutical company, but it remains to be seen if research and development will become profitable in the future. . Share volume is low relative to outstanding shares, which makes Kalytera illiquid and prone to volatile price movements.
Conclusion
In conclusion, Kalytera Therapeutics, Inc. shows potential to be a viable player in the osteo and bone repair treatment market and has the ability to increase market share with a product that is less expensive and has fewer side effects than its competitors. Kalytera is a unique high risk high reward stock that may serve as an interesting investment opportunity in a diversified portfolio
Disclosure: I/we have no positions in any stocks mentioned, and no plans to initiate any positions within the next 72 hours.
I wrote this article myself, and it expresses my own opinions. I am not receiving compensation for it (other than from Seeking Alpha). I have no business relationship with any company whose stock is mentioned in this article.