Strong Buy Recommendation - Event: IPO Quiet Period Expiration - $29.75 PT
The quiet period for the REV Group (NYSE:REVG) IPO is scheduled to expire on Feb. 21, 2017. At that time, the underwriters will be able to conduct analyses and release their reports and recommendations about the company on 2.22. The underwriters include Goldman, Sachs & Co., Morgan Stanley, Baird, BMO Capital Markets, Credit Suisse, Deutsche Bank Securities, Jefferies, Wells Fargo Securities and Stifel.
Our firm has studied the price movement around IPO quiet period expirations and found that stock prices tend to increase during the days surrounding a quiet period expiration. For maximum results, we recommend investments five days before the quiet period's expiration until two days afterward.
We first covered REV Group ahead of its IPO on our IPO Insights platform, and previewed the deal in more detail here. We were bullish on the company ahead of its IPO due to its track record of growing revenue and improving margins. The upcoming quiet period expiration serves as a second buying opportunity.
Market Performance Post-IPO
REV Group went public on 1.26 and priced its shares at $22, above its marketed price range of $19 to $21. The company raised $275 million through its sale of 12.5 million shares. Share prices rose 13.6 percent to close at $25 on its first day of trading and an additional 3.4% in after-market return. Since that time, the stock has continued to hover around the $25-28 mark and is currently priced at $28.00.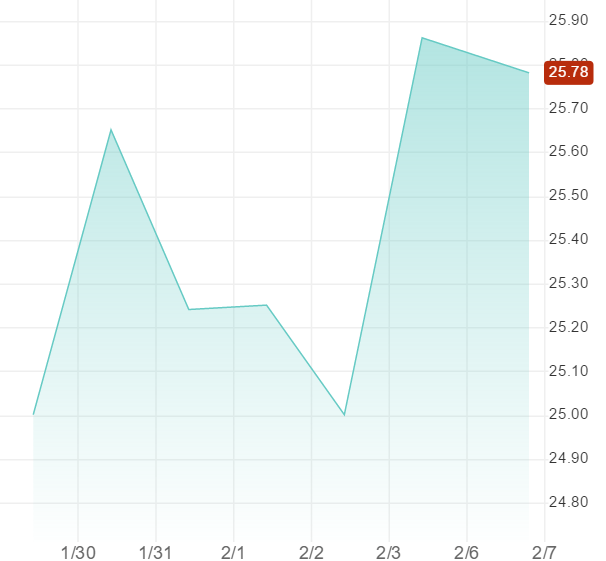 Business Overview
REV Group is a specialty vehicle maker that makes ambulances, buses, street sweepers, luxury buses and recreational vehicles. The group manufactures more than 20,000 new vehicles every year. Vehicles are designed and distributed throughout the U.S. Its customer base includes municipalities, consumers, government agencies, private contractors and commercial users. Founded in 2010, the company has grown significantly and has completed nine acquisitions of complementary vehicle lines.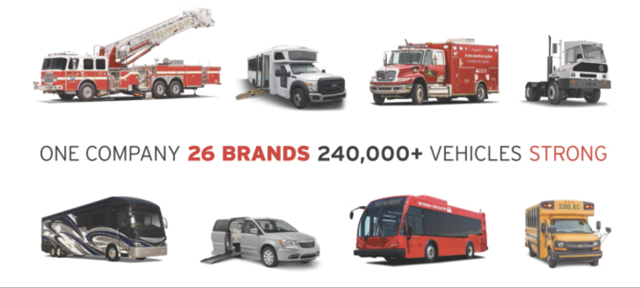 (Source)
Management Team Overview
Tim Sullivan has served as CEO and director since joining the company in Aug. 2014. Prior to that, Sullivan served as the CEO and chairman of Gardner Denver, Inc. from 2013 to 2014, and as the chairman and CEO of Bucyrus International, Inc. from 2000 to 2011. Sullivan holds a Master of Business Administration from Arizona State University and a Bachelor of Science in Business Administration from Carroll University.
Dean Nolden, joined the company Jan. 2016 and served as CFO. Before that, Nolden held a number of different executive-level positions at Manitowoc Company, Inc. (NYSE:MTW) from 1998 to 2016. Nolden holds a Master of Business Administration from Marquette University and a Bachelor of Science of Business Administration from the University of Wisconsin-Madison.
Financial Highlights and Risks
REV Group reported growing revenues each year since fiscal year 2012. For year 2016, the company reported total revenues of $1.9B and net income of $30M. By comparison, it reported total revenues for 2015 of $1.7B and a net income of $23M. The company reports that its market share of the specialty vehicle market is close to $2B of the $11B total market. The company reports that it is affected by the economic conditions existing in the U.S. When the economy slows, municipalities scale back their orders for the specialty vehicles that REV Group sells. In the same light, the company believes its business will grow even stronger as market conditions improve.
Conclusion: Buy
We recommend that investors consider purchasing shares of REVG ahead of the quiet period expiration.
Along with a powerful syndicate, REVG has performed well in its early market days, commanding increased revenues, 2014-2016, at a CAGR of 3.8%. REVG has concurrently improved operating performance and grown net income. We see several reasons for underwriters to release positive reports, and for investors to see at least a short-term uptick in stock price following the news release.
Underwriter reports are likely to cause a strong uptick in the value of the stock in a window of time (-5,+2) days surrounding the event (Day 0) on 2.21. See our research link in the introduction for further information.
Don Dion's IPO Insights provides up-to-date information and analysis on the major IPOs each week, along with additional opportunities to invest and short these stocks at their quiet period and lockup period expirations, respectively. Consider following us at the link above. We will continue our PRO offerings on Seeking Alpha alongside our more exclusive research.
Disclosure: I am/we are long REVG.
I wrote this article myself, and it expresses my own opinions. I am not receiving compensation for it. I have no business relationship with any company whose stock is mentioned in this article.