In this frothy eighth-year of the second longest bull market in US history, it is becoming increasingly difficult to find quality companies at attractive valuations. However, there is always value to be found in the market, and the best gains come from buying quality companies after a temporary price dislocation.
Express Scripts (NASDAQ:ESRX) is a high-quality company trading at a discount. As the largest independent pharmacy benefit management company on the market today, it expects to process 1.4 billion claims in FY 2017. This is why it is projecting $4.7 to $5.2 billion in free cash flow next year, and can comfortably reduce its outstanding share count through its massive buyback program. Its current buyback program allows for the repurchase of 330 million shares, and the total shares outstanding are expected to drop below 600 million this fiscal year.
Looking at why this buying opportunity exists highlights why value investors should consider Express Scripts.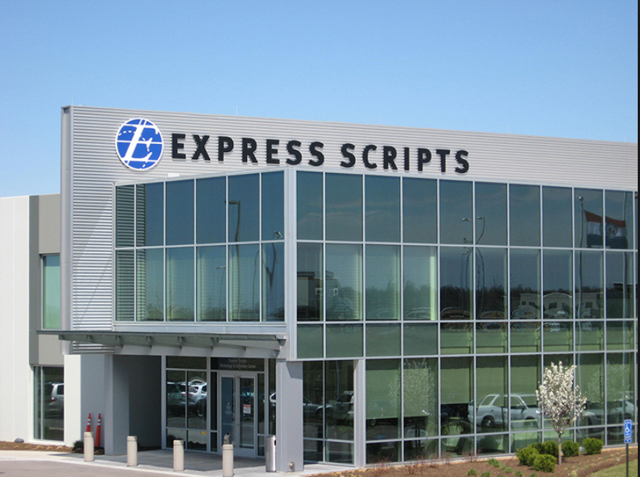 Temporary Price Dislocation
Express Scripts has sold off for two primary reasons.
The most immediate has to do with Citron's renewed short seller attack against it. In a piece published on January 27, Citron argues that:
As Medicare drug costs spiral out of control, the percentage of pharma spending Express Scripts extracts from rebates is far greater than its peers, and expanding... If ESRX loses 50% of its rebates, they lose 30% of EPS, and the stock goes straight to $45.
But this argument makes little sense when looking at the actual facts. Express Scripts has an operating margin of only 5%, and passes on more than 80% of the rebates it negotiates to its customers. This helps explain why Express Scripts has a 98% customer retention rate.
The bigger concern brought up by Citron relates to Medicare costs, which is a point that has gained tremendous political importance in recent months. With the current Administration planning on doing something to curb drug costs, this will definitely have some impact on Express Scripts. That being said, Express Scripts is unlikely to lose 50% of its rebates, and any reduction will not have an outsized impact on revenue.
The other main reason for the sell-off is the political uncertainty around how the Trump Administration will target PBMs. In fact, Seeking Alpha contributor Bull & Bear Trading argues Express Scripts "could be one tweet or executive order away from a significant correction."
But trading based on political developments that may or may not happen is not a smart strategy. With the Trump Administration already backing off its plans to immediately repeal Obamacare, its statements on PBMs may be more rhetoric than reality. Although the Trump Administration may target PBMs in the months ahead, this uncertainty has led to an overreaction on the negative side. Express Scripts will continue operations regardless of political developments, and hence will continue to generate strong free cash flow. This free cash flow will continue to help buyback shares, which should eventually translate into a higher share price.
Buy While Its Cheap
Express Scripts is not going anywhere, and will generate around ~$5 billion in free cash flow next year. Express Scripts is trading near a 52-week low, in spite of positive fiscal performance in FY 2016.
Knowing when to buy and sell is critical to being a successful investor. For the past several years, Express Scripts has not been a value buy. In fact, Express Scripts passed the $68/share mark back in December 2013, and its share price performance has been underwhelming since then. Share price appreciation is critical for stocks that do not pay a dividend, hence why the last few years have been so disappointing. This poor performance comes in spite of EPS growth and a buyback of ~200 million shares since December 2013. Share price performance in 2016 was particularly poor, with shares down 21.3% for the year.
These multi-year share price woes in spite of continuous business growth means its share price is positioned to potentially outperform in 2017. As political uncertainty clears, and Express Scripts continues its steady growth, this will eventually be reflected in its share price.
With earnings coming out this week, investors will have a better idea of what to expect from Express Scripts this upcoming year. As long as guidance is confirmed, this should be a positive catalyst to begin pushing its share price higher.
Disclosure: I am/we are long ESRX.
I wrote this article myself, and it expresses my own opinions. I am not receiving compensation for it (other than from Seeking Alpha). I have no business relationship with any company whose stock is mentioned in this article.