Introduction
Straight Path Communications (NYSEMKT:STRP) has long been the subject of speculative reports representing various evaluations of the underlying company, the emerging technology, and the demand for high-frequency spectrum amid a fluid technological landscape. As the majority of investors are well aware, the FCC Consent Decree has provided Straight Path with a one-year window to offload its spectrum assets and maximize shareholder value. One essential goal of the FCC was to get Straight Path's spectrum assets into the marketplace in a timely fashion as the FCC declared itself that, "these high frequency bands have been identified by the Commission as extremely valuable for use in the next generation evolution of wireless technology or 5G."
As I have mentioned in previous commentary, there are specific technical and regulatory reasons as to why 28GHz and 39GHz were initially favored for future 5G networks. Amid continued technological and regulatory support, the possible application of mmWave spectrum continues to grow. 2017 has already seen considerable activity amongst wireless players to secure spectrum for their future announced network plans. Verizon (NYSE:VZ) has closed on its acquisition of XO Communications, AT&T (NYSE:T) quietly made public its intention to acquire FiberTower (OTC:FBBT), and Dish (NASDAQ:DISH) announced an agreement to acquire spectrum from EchoStar Corporation (NASDAQ:SATS). While these exemplify the trending demand for cm and mmWave spectrum, each of these unique and strategic maneuvers is shrouded in unknowns, and attempting to extrapolate value remains a qualitative task.
Since the adoption of the FCC Consent Decree and Straight Path's partnership with Evercore (NYSE:EVR), there have been two rapid financial developments that are significant for STRP's continued operations and forward momentum. First, the universal Shelf Registration of 1.25m shares of Class B common stock, and second, the announced $17.5m loan from investors led by Clutterbuck Capital Management. While these alternatives both provide strategic access to capital, I believe that the latter loan announcement might negate the need for Straight Path to access capital through a secondary offering even once an SEC Notice of Effectiveness is granted.
I have spoken at length with Clutterbuck's management, and there are several aspects of the deal that I believe to be very encouraging. The most significant of these being that Clutterbuck originally offered Straight Path more than the announced $17.5m. Interestingly, this additional access to capital was turned away. I have long held that the first few months following the announced Consent Decree were going to be the most significant window for Straight Path to monetize its assets.
My reasoning has been that if significant demand exists, which I believe to be true, bidding pressure will both ensure maximized profitability and a limited time frame. For an acquirer, I have assumed they would greatly favor a timely agreement so as to limit any potential competition that could emerge from new wireless entrants. The loan is significant in the short term as well as even if a deal is announced immediately, cash would not change hands until an acquisition is closed, which could take months. When/if an acquisition is announced, it should also be noted that the exercise of the ~252,000 warrants will reduce the outstanding loan amount ($17.5m).
It is no secret that Kerrisdale Capital has been a vocal opponent of spectrum assets. Its beliefs are well documented and most notably pertain to STRP and DISH, among others. It is also not a great unknown that there are numerous perspectives of how the market should be thinking about mmWave value. However, we are not living in a world where demand for wireless data is static. On the contrary, demand and integration of wireless services is increasing at a dramatic rate. In addition, technological innovations are helping leading wireless innovators to overcome countless obstacles (i.e. propagation) to change the connected world as we know it.
I believe it to be well understood by all investors that the landscape and potential utilization of mmWave spectrum has been a rapid progression. Ironically, this has also been exemplified by Kerrisdale Capital itself, which has increased its valuation of STRP by over 400% since its initial publication in October 2015. Since Straight Path is already meeting the suspended 2024 build-out requirements for its assets, an acquirer will be provided with an incredible degree of flexibility. The ultimate valuation goal for a potential bidder is not to value 28GHz and 39GHz based on current leasing revenue streams, but instead, on the present value of what the spectrum might be worth a decade or two into the future once 5G infrastructures seamlessly connect our cities. What then is the opportunity cost of not acquiring Straight Path?
The Acquisition Landscape
A business partner of mine offered (four) essential factors to consider in any potential acquisition:
Does the underlying company want to sell?
Is there a buyer(s) for the underlying company?
Is there a specific time frame to sell?
Is there a price to sell?
Rarely, in any potential M&A, do you have 75% of the above factors spoken for. We know Straight Path wants to sell. We know there are numerous firms interested in buying Straight Path's spectrum. We know there is a 12-month window for the firm to sell its assets.
The obvious unknown is at what price Straight Path can monetize these assets.
Attempting to assign value to mmWave spectrum has long been a qualitative approach as the pool of potential "comps" contains an incredible degree of undisclosed contingencies, prices, and other material facts. In addition, the market is forced to speculate as to how wireless carriers and/or new entrants will ultimately proceed over the coming decades in deploying their 5G infrastructures. At this juncture, we only know that wireless carriers, and others, have announced that they are in need of Straight Path's spectrum for part of their future network deployments.
As was mentioned by a participant on the Kerrisdale conference call Q&A, companies like AT&T and VZ don't build future networks in massive capacity and distribution over shared networks and they certainly don't run the risk of allowing their futures to be dictated by auctions. There is one company in the United States today that holds a nationwide footprint of deep (globally viable) mmWave spectrum assets that the industry plans to utilize in future 5G deployments. As we all know, that company is Straight Path Communications.
While the costs of deploying these future networks will likely exceed our current expectations, the legislative and regulatory landscape is signaling an imminent change as to how we should think about CapEx. Firstly, the corporate implications of tax reform are likely to be extensive (as was touched upon during AT&T's latest earnings call). Secondly, and more importantly, the elimination of net neutrality/halt to zero-rating investigations will essentially ensure that ISPs, cable companies, and content providers are about to begin an all-out race to secure their assets and prevent disintermediation from their customer base.
Net neutrality is based on the very simple concept that everything on the Internet should be treated equally and that we all value content in the same way. Obviously, the current administration believes this not to be the case. Zero rating is the idea that certain content services will be subsidized by another entity. For example, music or video streaming services offered by T-Mobile (NASDAQ:TMUS) that don't count against a subscribers plan. This practice incentivizes ISPs to create captive content and also potentially slow down third-party services that the end-user is not willing to pay a premium for. With the FCC looking like it will turn its back on net neutrality, there is a serious argument for spending and competition to increase dramatically.
Certain arguments made against Straight Path fail to note that 39GHz is already being utilized, which exemplifies the very basic demand for the company's spectrum. For example, Straight Path announced in October 2016 that Windstream (NASDAQ:WIN) would be expanding fixed wireless technology in 40 US markets using CBNL (Cambridge Broadband Networks Limited) equipment and Straight Path's 39GHz spectrum. Although my view is that of an outsider, I am confident that those with an existing infrastructure investment will see Straight Path as an essential component to their longevity. This demand, however, only represents companies that have an existing business demand at 39GHz.
Once we begin to consider the announced future plans of Verizon, AT&T, Dish, T-Mobile, Alphabet (NASDAQ:GOOG) (NASDAQ:GOOGL), Amazon (NASDAQ:AMZN), Netflix, and others, the potential pool of bidding demand expands rapidly. Even a partial acquisition (i.e. VZ purchasing Straight Path's west coast 28GHz) looks attractive. With net neutrality likely gone, the goal of content providers will be to secure their line to the consumer base. With fiber build-outs proving to be a costly investment, fixed and mobile wireless infrastructures will likely prove to be the most efficient way forward.
It has been argued that 39GHz has inferior propagation characteristics and that it is more difficult and costly to deploy equipment at 39GHz vs. 28GHz. In speaking with a wireless expert involved in the current utilization of mmWave spectrum technology, it was explained that if a firm set up two radio platforms with the same power, channel size, and modulation, that 39GHz would perform at roughly 87% of that realized at 28GHz. The easiest way to combat the difference is to simply increase the power. However, if you move up even higher through 60GHz, for example, one's ability to move 1GB, a distance of one mile, will require 2-3x the channel sizes relative to 28GHz and 39GHz. Therefore, the differences between 28GHz and 39GHz in a functioning and established real-world network are actually quite small.
The FCC's final rule actually took this concern a bit further by creating (2) 425MHz channels at 28GHz vs. (7) 200MHz channels at 39GHz. The end result of this ruling is exceptional flexibility at 39GHz to deploy spectrum in an efficient design to maximize utility. The channel size also promotes competition by allowing smaller firms cost-effective access to specific licenses and geographic areas. Due to Verizon's potential monopoly at 28GHz, the market should expect similar mobility chipsets (similar to 28GHz) to be unveiled for competitors at 39GHz. In addition, it is actually a huge advantage for 39GHz licensees to have access to the 37GHz band contrary to that argued by others. The channel size and current equipment requirements will ensure access to significant proprietary channel aggregation and throughput even though the 37GHz band will likely not be fully licensed as initial rules allocate the lower 600MHz for shared access. The interoperability requirement also relates only to mobile solutions as opposed to fixed wireless cases, which will be representative of the immediate- or near-term value.
The Qualitative Comparisons
While the VZ/XO transaction has already received considerable coverage, I believe it's important to address a few key points due to the weight that certain actors attribute to the deal. UBS analyst John Hodulik published an article that stated:
"Verizon will also lease XO Communications' high-frequency wireless spectrum, with an option to buy for $200 million, by year-end 2018."
I have reached out to Mr. Hodulik, and while he stated he cannot remember where that number came from, my conversations with Verizon's head of investor relations in addition to industry reporters have helped provide considerable clarity. While the validity of the number was neither confirmed nor denied (as the details of the lease and option were never to be publicly disclosed), it was made very clear that in addition to a "cost" or "premium" of the underlying option, there are numerous material pricing inputs and contingencies in place that make this deal irrelevant in marking mmWave spectrum value.
Several industry actors have gone further to say that the value of the entire deal was both depressed and skewed to allocate costs towards the fiber assets. The argument being that Verizon did not want to set a benchmark for future auctions. In addition, it is very important to note that this deal was announced in February 2016, prior to the FCC's Spectrum Frontier Report & Order as well as numerous technological breakthroughs this past fall. On February 22nd, Nomura research analyst Jeffrey Kvaal provided an analysis of the underlying transaction noting:
"XO owns ~50% of LMDS spectrum, which covers ~75% of US POPs including key markets in NYC, DC, LA, Chicago, and Denver. We view DC as particularly attractive, given the number of low buildings and its grid layout. We estimate XO's spectrum to be worth ~$1-2bn, with an average holding of 1.2GHz per market, more than sufficient for Verizon."
While certain short sellers point to extremely dated material in justifying their position, I can share similar material (although irrelevant) such as the fact that in 1998, Nextlink Communications, Inc. (ultimately XO Communications) acquired WNP Communications, Inc. in a combined cash and stock transaction valued at $695 million. The deal provided Nextlink with WNP's 39 A-block LMDS wireless licenses, covering a population of 98 million. The A-block LMDS licenses are a portion of the very assets that many have tried to value at 28GHz.
AT&T recently (and extremely quietly) announced its acquisition of FiberTower. FiberTower has two essential business lines. The first provides small cell and macro cell backhaul (key for densification), and the second provides leasing arrangements for the firm's 24GHz and 39GHz spectrum assets. According to Allnet Insights, FiberTower owns 8.4 billion MHZ POPs (8.1 billion 39GHz and 374MM 24GHz). However, this only represents ~10% of FiberTower's original spectrum portfolio. In 2012, the FCC found that FiberTower, which had filed for bankruptcy months earlier, had failed to demonstrate compliance with the substantial service requirements for its license portfolio. As a result, FiberTower was forced to return 698 licenses held by the company at 24GHz and 39GHz. However, the D.C. Circuit Court has kept this portfolio on life-support and a 2019 case to readdress the issue is set.
With 90% of FiberTower's original assets held up in bankruptcy court, it's quite likely that AT&T is wagering a bet that its lawyers can petition the FCC to have the previously revoked licenses returned (and done so earlier than 2019). If it were not for AT&T's efforts, the licenses would likely remain tied up in litigation. Seeing as the FCC has a vested interest in deploying theses assets, it will be interesting to see how the two parties proceed. The remaining question will be, does AT&T want to risk its footprint at 39GHz in litigation or will it choose to acquire Straight Path? Or both (assuming they can remain under the MHz cap)? While rumored acquisition costs have been offered across the investment community, I find that like XO, any attempt to extract value is extremely subjective and open to interpretation. More specifically, there is a huge difference between the acquisition of a national footprint versus a portfolio of sporadically assigned licenses.
Conclusion
The elimination of net neutrality, the optimism towards tax reform, and the race to 5G deployments will help ensure that considerable capital is deployed to secure spectrum that has been allocated for 5G mobile and fixed wireless use. Over the past three weeks, we have only just started to see the increase in public demand for mmWave spectrum assets. In understanding how industry participants are approaching the design and deployment of mmWave networks, I encourage investors to view the following presentation (October 18, 2016) by Arun Ghosh, Director Advanced Wireless Technology Group of AT&T Labs in Austin, TX. In addition, AT&T's CEO Randall Stephenson discussed his company's mobile strategy (February 10, 2017) amid the "arms race going on for networks and content."
As my interactions with investors and industry actors increase, so does my ability to narrow my expectations for Straight Path in its pursuit of maximizing shareholder value. I have always disclosed my downside protection seeing as we live in a world of increasing uncertainty. However, my opinion is that strategic alternatives with Evercore are proceeding very quickly and that bidding demand will emerge sooner than later. As a result, I have greatly increased my call exposure and added a cash position to reflect this subjective analysis.
MWC17 (Mobile World Congress) is the world's largest gathering for the mobile industry, and it will be taking place in Barcelona February 27th to March 2nd. 5G and mmWave utilization will likely dominate many presentations, and the conference will only add to the emerging competitive landscape. In previous articles, I have attempted to provide a very qualitative MHz/POPs analysis of mmWave spectrum. Using my knowledge of existing lease revenues, conversations with industry participants, and a qualitative analysis of XO (see previous articles) and FT, I have adapted a unique pricing matrix. In my opinion, if only a single bidder emerged, I believe STRP would trade at ~$500-700m (gross). The emergence of two bidders will likely establish a floor at or near $1B (~$65 net of costs/fines).
As with many acquisitions, a "buy-me-now" price will likely emerge ~2b (~$125). The deep balance sheets of the many new wireless entrants could prove this conservative opinion to be drastically flawed. I welcome criticism of my analysis, although at the end of the day, only the acquisition price will prove this to be valid or not. Is there a sense of "hype" to 5G? Absolutely. Will 5G emerge exactly as our imaginations suggest? Most likely not, and further, it will likely take much longer than we think. However, this does change the fact that an acquisition of Straight Path is a strategic move and one that will provide a foundation for an announced future network unlike any before.
Straight Path has detailed the numerous risks to its company in the latest annual report, and I would suggest every investor include all SEC filings in their due diligence.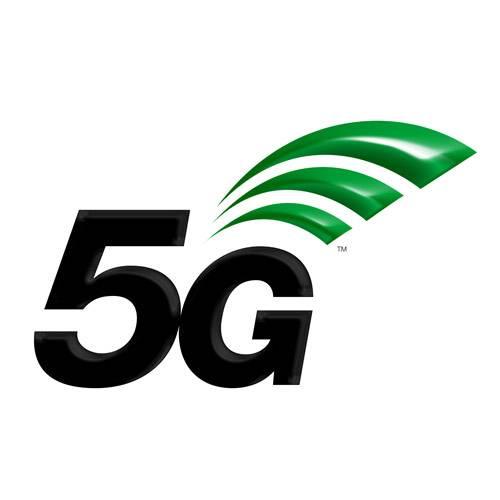 Disclosure: I am/we are long STRP.
I wrote this article myself, and it expresses my own opinions. I am not receiving compensation for it. I have no business relationship with any company whose stock is mentioned in this article.
Additional disclosure: I am long cash and a derivatives portfolio that significantly favors calls.